We are primarily an adult-oriented B&B (ages 12 and older). Rooms are primarily intended for two adults, and generally we request a two-night minimum stay.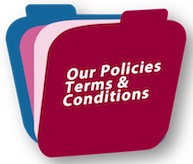 Room rates range from $140 to $320 per night, double occupancy. The Allen & Stetson Suites can sleep an additional person for an extra $35 per night. Taxes are additional. A deposit of the first night's rate per guest room is required. No pets please— please check with us for alternative local boarding recommendations. The video comments are from Mordecai, visiting from Israel. The last part is in Hebrew.
West Hill House B&B is a non-smoking property. We can direct you to outdoor locations for smoking. Also, no alcohol may be brought onto the premises by guests. Please review our other policies:
Pets: Please leave your pets at home or please check with us for local boarding recommendations. If you are allergic to cats, please be aware that our indoor cats, Smoky and Snowball, are not allowed in the guest rooms however they do have full access to the common areas.
Children: As we are a B&B to come to for quiet relaxation, we welcome children age 12 or older only.
Architectural Features: The house is over 150 years old, and while it has been extensively modernized it largely retains its original structure. Most doorway widths are 28 inches or less, constrained by the original framing of the house, and the stairways are a bit steeper than current construction. Please take this into account when planning your reservation.
Alcohol: We are State licensed for the sale of alcohol. We have a nice wine cellar, as well as wine by the glass, and a selection of Vermont beers. We also have a selection of champagnes, both French and domestic. Not forgetting our Quaich Single Malt Scotch bar. State law requires that all alcoholic drinks consumed on the premises MUST be purchased from us so please do NOT bring any alcohol into the B&B.
Rates are per room, per night, double occupancy. Add 9% VT tax and 4% Community Marketing fee.
High seasons are Christmas-New Years, President's Week, Fall Foliage season and some holiday weekends. Booking early for these times is recommended.
Extra person in room adds $35 per night per person (available for Stetson Suite and Allen Suite only).
Deposits: A deposit of the first night's rate is automatically charged to your credit card when your reservation is finalized. For phone bookings your deposit may be paid by check by special arrangement.
Twin Beds: Twin bed configuration, available by advance request in the Allen Suite, Wildflower & Mountain Rooms, adds $25 per room per stay.
Minimum Stay: A two-night minimum stay is requested at all times and is required for on-line booking. A three-night minimum stay is required for some holiday weekends. One-night stays (except in the Paris and Logan Suites) are sometimes possible on weekdays (Sunday to Thursday nights) – please call us to check. Acceptance of shorter bookings is subject to our discretion, and if accepted an extra charge may apply.
Specials: Specials, discounts and packages may occasionally be offered and these cannot be combined with payment by gift certificates nor with bookings from third party organizations  (e.g. Bed and Breakfast. com, Expedia, Booking. com, etc.).
Check-in time is 4 PM to 9 PM. Please call us if you need to arrive later than 9 PM. Check-out time is 11 AM. During your stay at the B&B you are welcome to come and go as you please.
Smoking: West Hill House B&B is a non-smoking facility. We can direct you to outdoor locations where you may smoke. If you smoke in your room there will be a $250 charge.
Kitchen facilities: With the exception of guests in the Logan Suite we do not offer facilities for guests to cook or heat up food.
Privacy: We protect all information provided by guests. Your personal information is not shared with any other organization except as required to process credit card payments, and no credit card information is stored either in paper or electronic form at the B&B.
Rates and policies are subject to change.
Payment and Cancellations
A deposit of the first night's rate is automatically charged to your credit card when your reservation is finalized. For phone bookings your deposit may be paid by check by special arrangement.
If your travel plans change and you must cancel your reservation, please call or email us at least 14 days prior to your arrival date (90 days if the entire B&B is booked for the same event) for a cheerful refund of your deposit less a fee of $20 per room night.
For less than 14 days (or 90 days as noted above), not including the day of arrival, when you cancel we will be pleased to use your deposit to confirm another stay for you (of at least the same duration) within 60 days of your planned arrival date. If that is not possible for you we do need to retain your deposit, but we will offer you a discount of $70 when you book a future stay of two or more nights at West Hill House B&B directly with us with an arrival date within one calendar year of the cancellation date.
A cancellation the day of arrival, a no-show or early departure will be charged the full cost of the booking.
Bookings made indirectly through another channel (Booking.com, Expedia, etc.) need to be cancelled through that same channel, are subject to their policies, and these may differ from the terms noted above. In general you will have more flexibility if you book direct with the B&B. Room prices are similar.
Sugarbush ski or golf vouchers cannot be canceled later than 9:00 AM on the first day of the activity.
As we need to buy ingredients and make preparations ahead of time, any specially ordered food or meals booked and canceled less than 3 days ahead will be charged at the full rate.
Final payment will be due at check out and may be made in cash, by personal check, MC, Visa, Discover, AmEx or pre-approved gift certificates.
Note that details of commissionable gift certificates (e.g. Select Registry, etc.) that you plan to use must be provided and approved at the time of booking. Note that these can not be used to pay all or part of any specially priced stay or package, nor for any booking made through a third party channel (Booking.com, Expedia, etc.). If you wish to use BedandBreakfast.com gift certificates, please book your stay directly on their site and redeem your certificate when you book. (We do not accept these certificates at check-out.)
Rates and policies are subject to change. Please call us at 802-496-7162 or email us if you have any questions.