There are several excellent self-guided day trips from West Hill House B&B, taking in the attractions, scenery and great produce that Vermont has to offer. Here are some suggestions for you.
Video comment on day trips… "Talk to Peter and you will be on your way for a fun filled day…" Joan from Trumbull, CT
Use the links to get full driving details:
The Mad River Valley is close to several spectacular waterfalls and scenic gaps through the Green Mountains. One this trip you will see four very different waterfalls.  You will also visit the picturesque towns of Middlebury and Bristol, both worth stopping at to check out the shops and the cafés.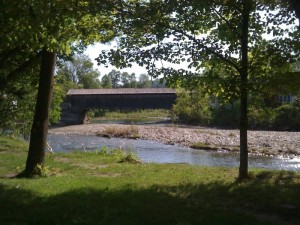 What could be better than one day's outing taking in both eight of Vermont's famed covered bridges and a sampling of Vermont's culinary prowess!  You won't need to worry about lunch after you have sampled ice cream, cheese, cider donuts and whatever else takes your fancy as you make your tour!
It is rare that you have the chance to see a raw material like granite being quarried—in this case at the Rock of Ages quarry—then see one of the best examples of its use in monuments so close together. While visting a cemetery may sound like a strange thing to do, you will realize after you have been to Hope Cemetery why we are recommending it. This trip to nearby Barre will both interest and amaze you! (Summer only for the quarry.)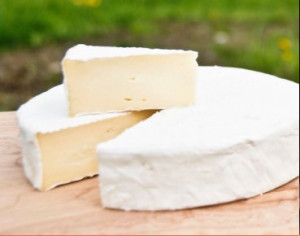 Our beautiful state makes LOTS of cheese, and lots of varieties as well.  While large operations like Cabot are well known, deservedly so for all their award winning products, there are dozens of small producers, many of whom welcome visitors.  Given the diversity, and as everyone's interests differ, we leave you to plan your own day trip based on the excellent guest blog by our guests Laurent and Julia, and by consulting the Vermont Cheese Map. We'll be happy to help you plot your day's outing on a state map so that you can visit your favorites without getting (too) lost! (Not all the locations are open to visitors; the linked resources have details.)