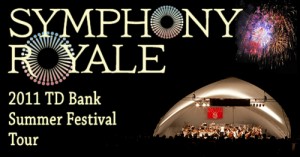 The holiday weekend in Warren is chock full of excitement this year, starting on Friday July 1st and running through to Monday July 4th. Plan to stay at West Hill House for all four nights and we will make all the arrangements you need to enjoy your visit at an all inclusive price!
July 1st. The Vermont Symphony Orchestra offers "Symphony Royale" with Anthony Princiotti, conducting music fit for a king…or a summer evening in Vermont! Handel's fireworks begin the program and Northstar's fireworks conclude it, in this musical homage to royalty. The noble procession includes Scheherazade's Kalendar Prince, the King and Queen of Troy, and the King of Siam. In honor of Independence Day, we celebrate our freedom from monarchical rule with America's own version of royalty, Duke Ellington! The performance will be crowned, as always, by the majestic 1812 Overture and selections from Sousa, the March King. The performance is being hosted at Sugarbush.
The gates open at 5:00 PM for an included barbecue dinner and the concert begins at 7:30 PM.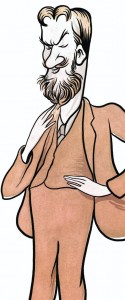 July 2nd. The renowned Waitsfield Farmers' Market will be open from 9AM till 1PM. You will find fresh produce, flowers, seedlings, honey, wool, eggs, meat, cheese and other farm products. In addition you will find crafts made in Vermont, baked goods, and prepared food. There will also be live entertainment provided by local musicians. You will also find community groups such as the Vermont Festival of the Arts, Localvores, local libraries and fire departments.
Dinner on Saturday evening will be your choice from the many excellent nearby restaurants.
Still on July 2nd enjoy a performance by the excellent Valley Players of the classic George Bernard Shaw's play "Arms and the Man".
The play is set during the four-month-long Serbo-Bulgarian War that occurred between November 1885 and March 1886, this play is a satire on the absurdity of glorifying war, as well as a satire on the foolishness of basing your affections on idealistic notions of love. These themes brought reality and a timeless lesson to the comic stage. Consequently, once Shaw's genius was recognized, Arms and the Man became one of Shaw's most popular plays and has remained a classic ever since. The Performance starts at 7:30PM.
On Sunday July 3rd enjoy the Stars and Stripes Charity Airshow at Warren-Sugarbush airport featuring bi-plane aerobatics and other great stunts. This year there will be a model airplane demo, glider aerobatics and with both vintage plans and classic motorcycles on display. Check the video to see what you will be in for! Gates open at 11:00 a.m. and show starts at 1:00 p.m.  All proceeds to benefit the Vermont National Guard Charitable Foundation, a nonprofit organization which serves to meet the emergency financial needs of the men and women of the Vermont National Guard and their families.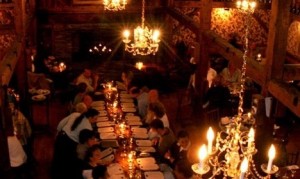 On Sunday evening we will make reservations for you at The Common Man Restaurant, in our view the best restaurant in the area. (It will be open specially for the Sunday of the holiday weekend.)
Over 150 years old, the soaring hand hewn rafters of the timbered interior are lit by crystal chandeliers, soft candlelight, and a huge open-hearth manor fireplace in season. (See the photo alongside.) Dining is elegantly casual and casually elegant, definitely romantic, and is applauded by Vermonters and visitors alike. The restaurant has earned scores of prestigious awards.
Then the pièce de resistance on Monday, the 63rd consecutive Warren 4th of July Parade.
The event celebrates independence with a wild, wacky, and wickedly fun parade, street dance, and family festivities! The theme is "ACT LIKE A LOCAL:_________" (blank to be filled in by the participants!). This is always an "interesting" event with political correctness being left at home as floats assembled by area denizens broadcast their point of view to visitors from far and wide! The Parade starts at 10AM. Live Music will begin following the parade with Jimmy Yozell at the Warren Store porch for the big street dance and Mad Mountain Scramblers at Brooks Field (elementary school), a short walk from the village.
The video was compiled by Sugarbush from last year's parade.
On Monday evening West Hill House will provide an alfresco dinner sitting out on our Garden Terrace overlooking our gardens. Then in the evening about 9:45PM you can watch an amazing Fireworks display at Sugarbush.
Enjoy this exciting and unique long weekend with an all inclusive price from West Hill House, with four night packages starting at $999 per couple. The price includes tickets for all the events and meals described above, one of our beautiful well appointed en-suite queen-bedded guest rooms for four nights, and breakfast each morning of course. (Only extras are lunches, dinner at your choice of restaurant on Saturday evening and any alcoholic drinks.)  We will also be happy to customize the weekend package to your preferences. Tickets for the various events are subject to availability.