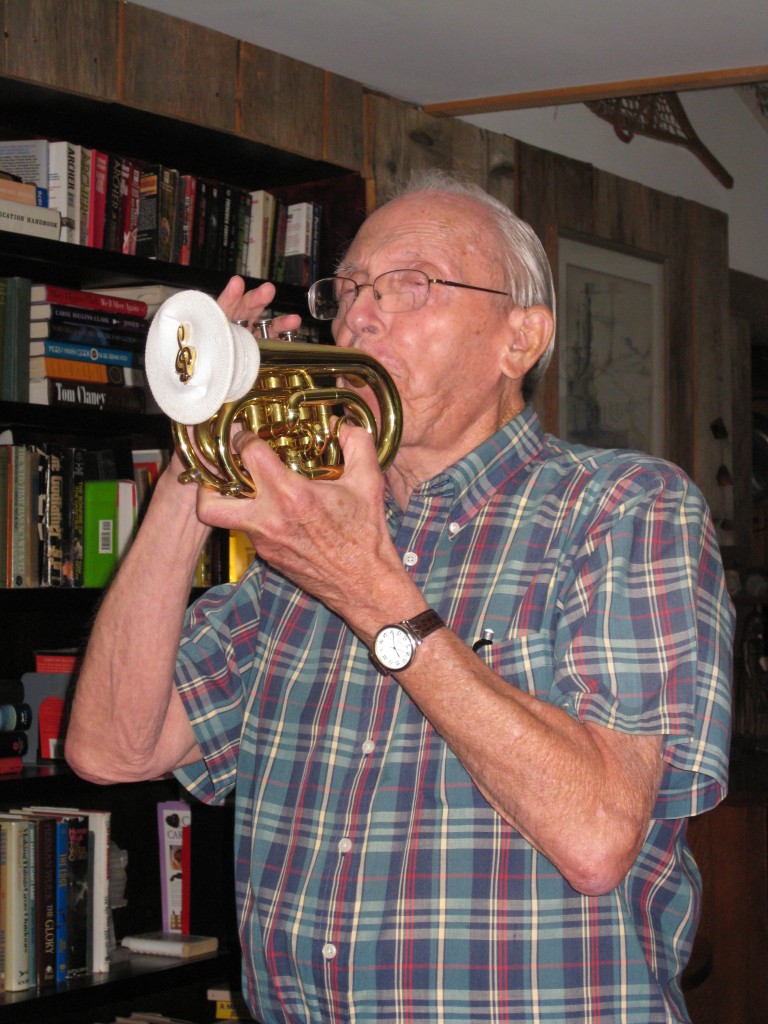 A Scott Joplin serenade after breakfast – what a treat!
Jeanne and John, long time friends from Texas, were making a cross country tour in June and stopped in to visit us. Always traveling with this very small trumpet he has often times surprised folks with a musical interlude.
They told the story of being stuck in an airport around Christmas one year, and, as happens in such a situation, found themselves wandering up and down the terminal. They came upon a group singing carols a cappella. They listened for a bit, then, unbeknownst to the singers, John slipped in behind the group, pulled out his trumpet and began to accompany them. Were they surprised!
Thank you for the visit and the wonderful music.