For us, Spring in Vermont is about rejuvenation. After a long cold winter, we like to stretch our legs and watch springtime bring life back into the plants and ecosystems of this beautiful valley. A popular activity during this season is nature and wildlife photography.
With rivers and creeks melting, buds popping out on branches and flowers pushing their way up, the opportunity capturing these transitions in photos abounds.
Look for and film birds migrating back to their summer homes during this time of year. The fields, meadows, ridge tops and hillsides of the Mad River Valley provide excellent habitat for Northern Forest bird species. Some of these include Bicknell's Thrush, Scarlet Tanager and Black-throated Blue Warbler.
The spring migration welcomes the Ruby-throated Hummingbird, Common Yellowthroat, Indigo Bunting, and Meadowlark back to the Mad River Valley.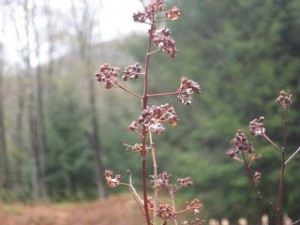 Take a drive to Vermont's Green Mountain Audubon Center in Huntington (about 45 minutes from the Inn) featuring 5 miles of birding trails, a butterfly garden, and a sensory trail. Vermont Institute of Natural Science (VINS) North Branch in Montpelier is celebrating 10 years with 10 free bird walks in Central Vermont this spring.
Other fun ways to spend a spring weekend at our bed and breakfast – get together with friends or family for a group project like quilting or scrapbooking. We have a beautiful boardroom table available for up to 12 people, and the bright Sun Room can seat up to 16. In the warmer months, our covered Garden Terrace is a great place for a group gathering and can seat up to 30 people. The Living Room and Library can serve as additional break-out rooms.
Lastly – take some scenic drives through the Valley. A landscape cloaked in the myriad shades of light green is the signature of springtime in Vermont. Vermont Route 100 & 100B, as well as Rt 17 to the top of the Appalachian Gap have been designated as the Mad River Scenic Byway, stretching from Middlesex to Granville. View covered bridges, a winding roadside river, waterfalls, historic architecture and working farms along the byway.