If you like the idea of locally grown and prepared foods, plus a community-oriented, carnival-like atmosphere, then you'll love the Waitsfield Farmers Market! Our thanks to Mad River Valley Television for the Video.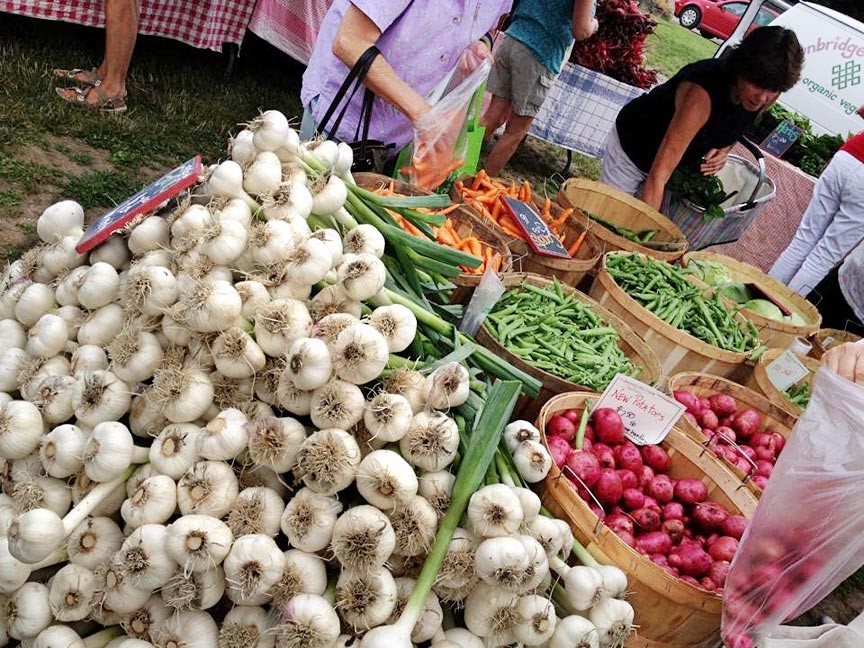 Farmers markets seem to be on the rise of late and that's a good thing. Sustainability begins with locally grown and prepared food, as well as other goods, and a farmers market fosters a greater sense of community between growers, artisans, and their clientele – all of whom are likely neighbors!
Not to say that "outside" visitors aren't welcome to the Waitsfield Farmers Market. On the contrary! A sense of local pride that wants to be shared is part of the farmers market dynamic – and what better way to share said pride than by sending the results of your hard work home with someone from a different town, state, or country?
Farmers markets are a fun and colorful way to buy fresh and locally produced food – or even things like crafts and flowers. It's also a great way to get to know a community, as farmers markets, by their very nature, provide a very authentic atmosphere.
The Waitsfield Farmers Market is located on the Mad River Green in Waitsfield, Vermont and runs from the middle of May through the middle of October. One of the best farmers markets around, the Waitsfield Farmers Market offers fresh produce, flowers, seedlings, honey, wool, eggs, locally and humanely raised meats, cheeses, maple syrup, vegetables, and many other farm products. There are also Vermont-made fine art and handcrafts, Vermont cider and beer, baked goods, and prepared food. Better yet, every Saturday features a different offering of live entertainment provided by local musicians so you can tap your toe as you shop. There's even free wifi!
Farm fresh produce and meats, prepared foods ready to be eaten, handmade crafts and local art, live music … all in all, perusing the booths at the Waitsfield Farmers Market is a great way to spend a Saturday morning in Mad River Valley!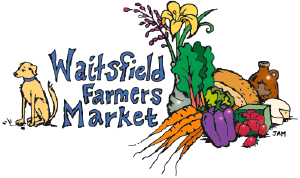 Waitsfield Farmers Market
Saturdays from 9 to 1pm
mid-May to mid-October
Mad River Green
Waitsfield, Vermont
www.waitsfieldfarmersmarket.com
Mad River Valley Lodging
West Hill House B&B is a strong supporter of farm fresh food, sustainability, and the local, Mad River Valley community. Earlier this year we became involved in the Muddy Boots CSA program because of this commitment to ourselves, our community, and, of course, to YOU, our guest! We're proud to be able to offer farm-to-tummy produce when we can in our breakfasts and other treats.
Stay at West Hill House B&B for an exceedingly comfortable and guilt-free, certified "Green Hotel" experience – and be sure to visit the Waitsfield Farmers Market for more of what makes the Mad River Valley the special place it is!