A Green Hotel in the Green Mountain State
At an Awards Ceremony held on April 20th 2009 in the House Chamber of the Vermont State House, Governor Jim Douglas presented a plaque to Peter and Susan, recognizing West Hill House B&B as a Green Hotel in the Green Mountain State.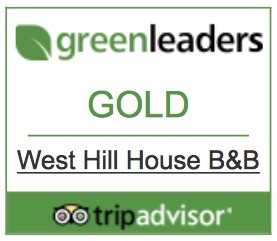 We have also been designated as a Green Leader at Gold Level by Trip Advisor. As a Green Hotel we take our stewardship of the environment and our energy usage very seriously.
For example:
Virtually all of the electricity you use comes from our part of a group owned solar array
In your room, you will see a large blue recycling bin for paper, glass, plastic and metal objects.
Over half of our garbage is separated for recycling and composting.
Most of the hot water you will use is heated by our roof mounted solar panels in southern Vermont
We offer beautiful spring-fed well water from every faucet, and we encourage our guests not to bring bottled water.
We clean the B&B with natural products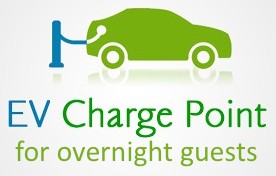 We provide complimentary EV charging for our guests, both for Tesla and 240V J1772.

Our Green Hotel status report and related policies: