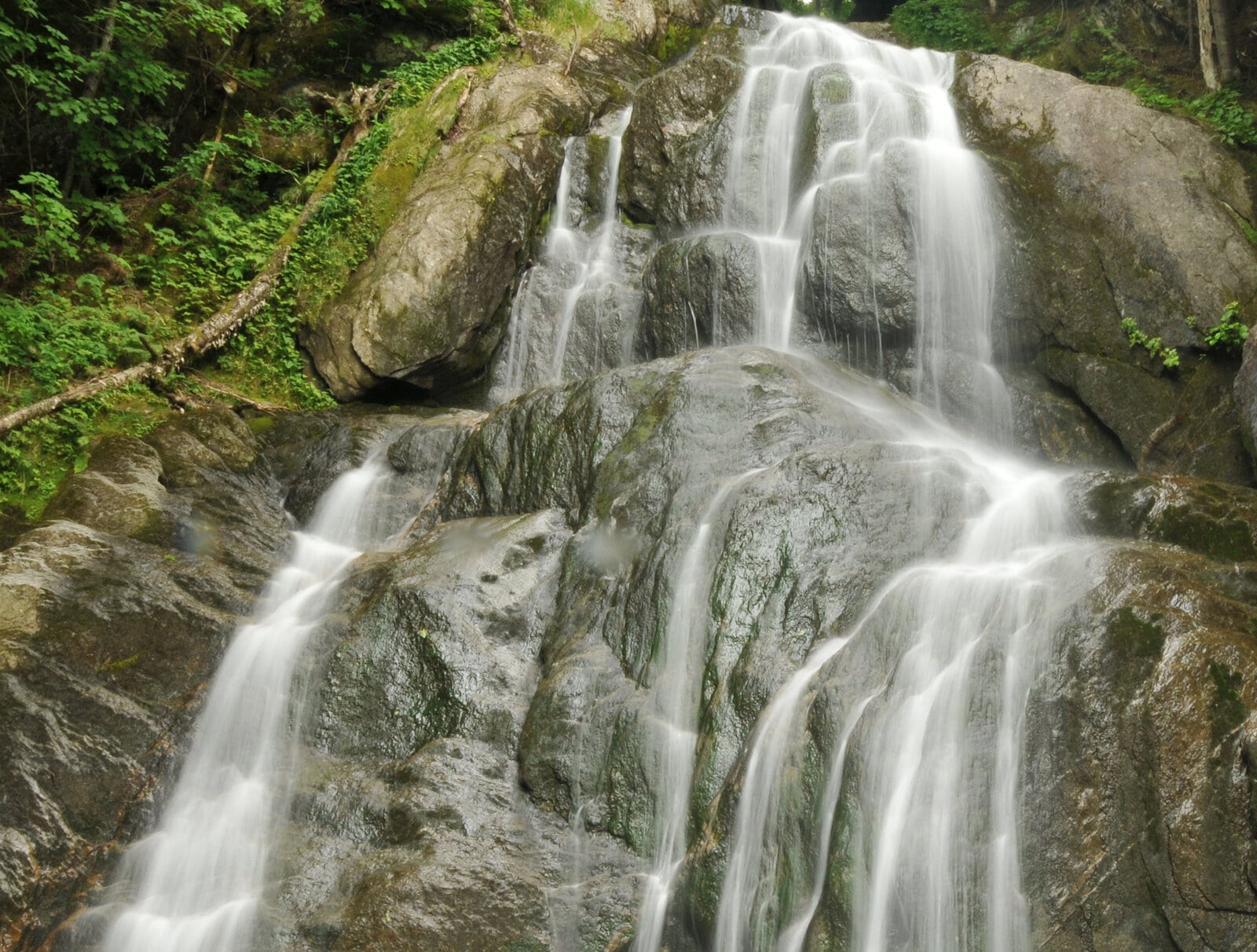 Are you ready to see some truly beautiful Vermont Waterfalls with us? Spring is just a few days away. As this beautiful and vibrant season comes into focus, it's time to switch gears from talking about skiing to talking about some of the warmer weather activities that abound nearby. One such tradition that has us excited is the opportunity to chase waterfalls around this beautiful Vermont valley! As the mountain snows begin their gradual melt and spring rains fill our rivers, Vermont waterfalls will roar back to life creating a truly breathtaking spectacle that can mostly be enjoyed throughout the duration of the year.
Waterfalls aren't the only reason to visit us here in Vermont, either. There are so many things to do in Vermont, much of it in the fresh air of the beautiful outdoors. A visit here starts with a visit to our luxury Vermont Bed and Breakfast. Let us take care of you, and show you why we've become such a popular getaway destination over the years. Book a room at our Vermont Bed and Breakfast today!
10 + Stunning Vermont Waterfalls Near our B&B
We absolutely love driving around Vermont's scenic countryside, stopping in to witness the mighty roar of our favorite waterfalls. For some of these great Vermont waterfalls, you don't even have to leave the comfort of your car. For others, a short but usually easy walk is in order.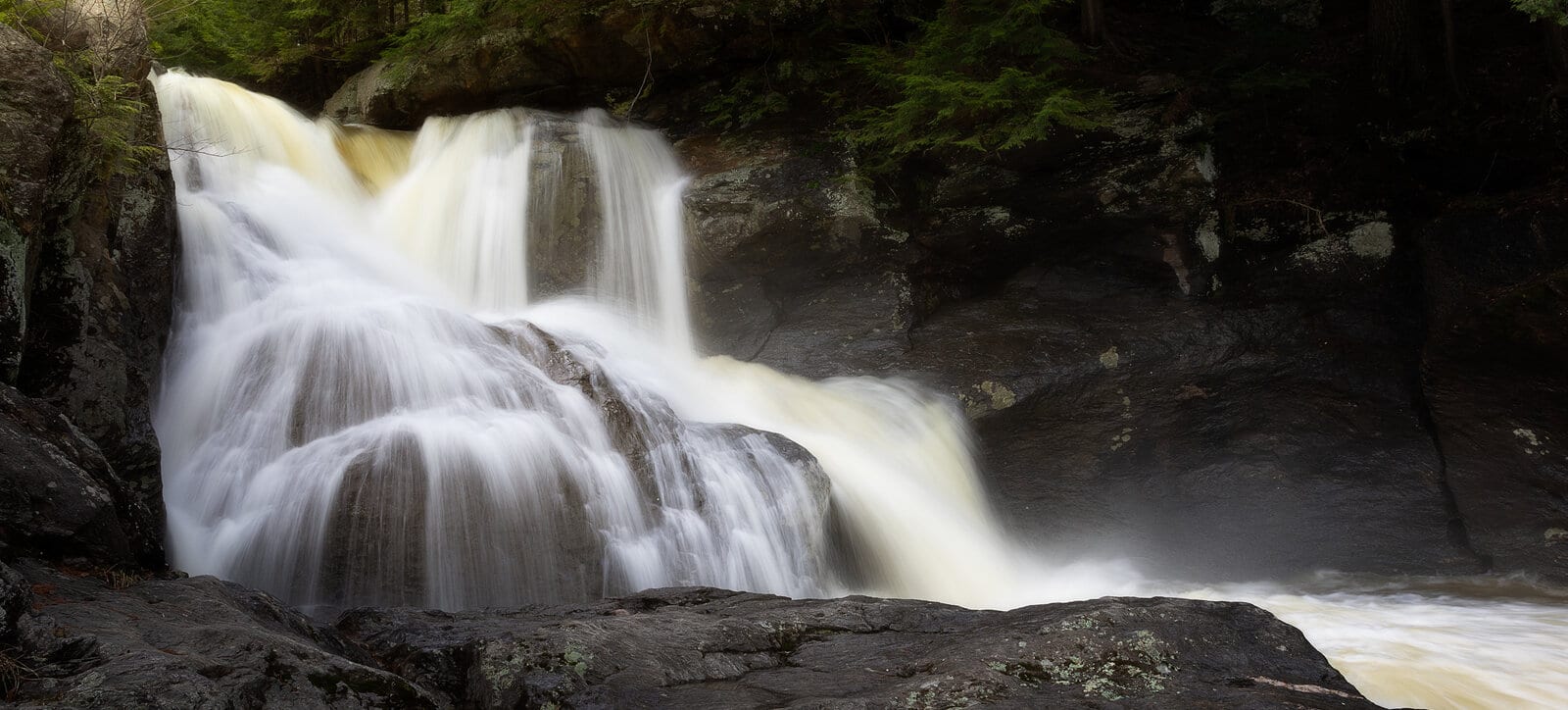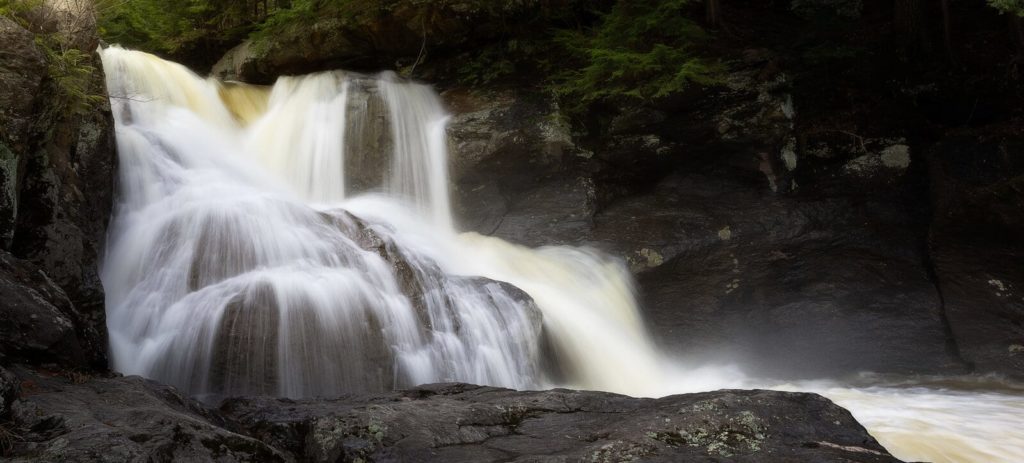 Here are 10 Vermont Waterfalls to add to your list, all within 2 hours of our Inn.
Warren Falls, located right here on the scenic Mad River, is simple but beautiful. The biggest draw here isn't the big drop of water, but rather the steep gorge walls and the beautiful green hue to the water itself. It turns into a popular swimming hole in the warm summer months, however please do not visit it on weekends over the warmer months as it gets busy and parking is limited.
One of the most popular Vermont Waterfalls is Moss Glen Falls in Granville. It's a 15-minute drive from the West Hill House B&B, and can be easily seen from the roadside. Better yet, this Vermont waterfall is located on scenic route 100, which is one of the best scenic drives in the area.
Enjoy hiking in the scenic gorges of the Texas Falls Recreation Area. The highlight, Texas Falls, is a popularly photographed area and commonly featured on promotional materials for the area.
Bartlett Falls, located about 35 minutes from our B&B on the New Haven River, is beautiful. During the summer months, it's an extremely popular swimming hole, too.
The Bolton Potholes, which is made up of 3 different sets of waterfalls, is beautiful. The deep green water, classic to so many of these Vermont waterfalls, is captivating.
A little further away, up near Stowe Vermont, you'll find Bingham Falls. It cascades off steep gorge walls for a total of 40 feet into a beautiful green pool below. The area is also a protected wildlife corridor and a wonderful place to enjoy afternoon hikes.
There's another Moss Glen Falls up near Stowe, which is also beautiful and worth seeing. This spectacular 125-foot waterfall is sensational, and there are a number of different vantage points to enjoy.
Thundering Brook Falls, the 6th tallest waterfall in Vermont, tumbles for 140 feet down a steep and narrow gorge.
There's a gentle looped hiking trail that leads to the Falls of Lana, offering you the perfect afternoon in Vermont's beautiful countryside.
Old City Falls isn't a heavily trafficked waterfall, but it's most certainly worth the effort. You should definitely add this waterfall to your list.
To the south of us is Buttermilk Falls, which actually features 2 incredible falls for one-stop. Both the upper and lower falls are beautiful and worth visiting this spring, and if you have a chance later in the summer, too.
Lye Brook Falls, located in a stunning natural area, is one of the highest in the state, at a towering 125 feet. It's a fairly seasonal waterfall best seen in spring and fall.
Hamilton Falls, another that drops 125 impressive feet, is breathtaking. While it's certainly worth visiting, you should definitely exercise caution at these falls.
If you want to dedicate one incredible day to chasing waterfalls, "Only in Your State" has established the ultimate Vermont Waterfall road trip. It includes many of the falls we've included on our list, along with a few others. And, the best part about it is Warren Vermont and our luxurious Bed and Breakfast is centrally located to all of them – you can also check out our Col and Waterfalls Tour for a shorter driving tour taking you to at least four of our closest falls.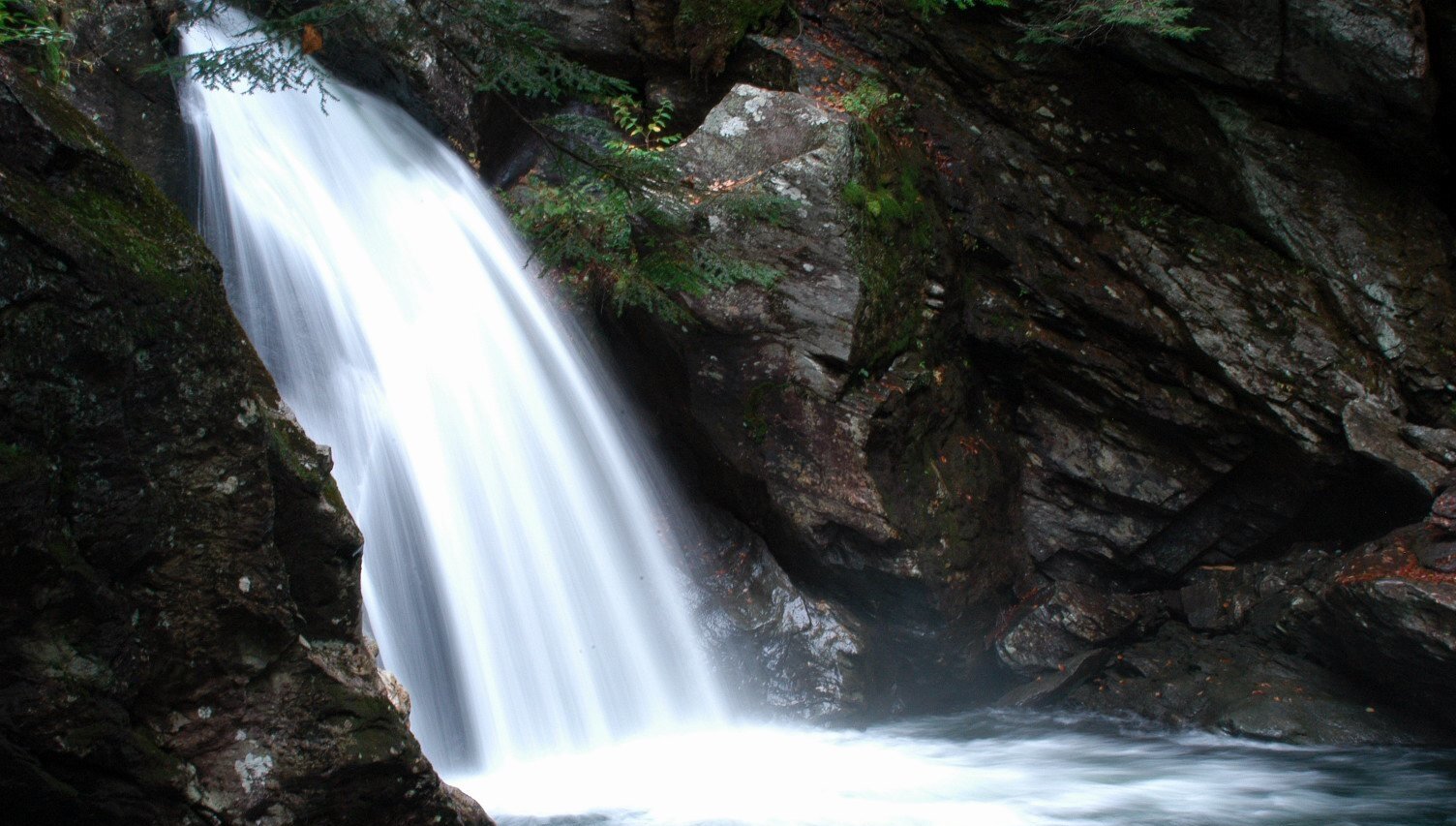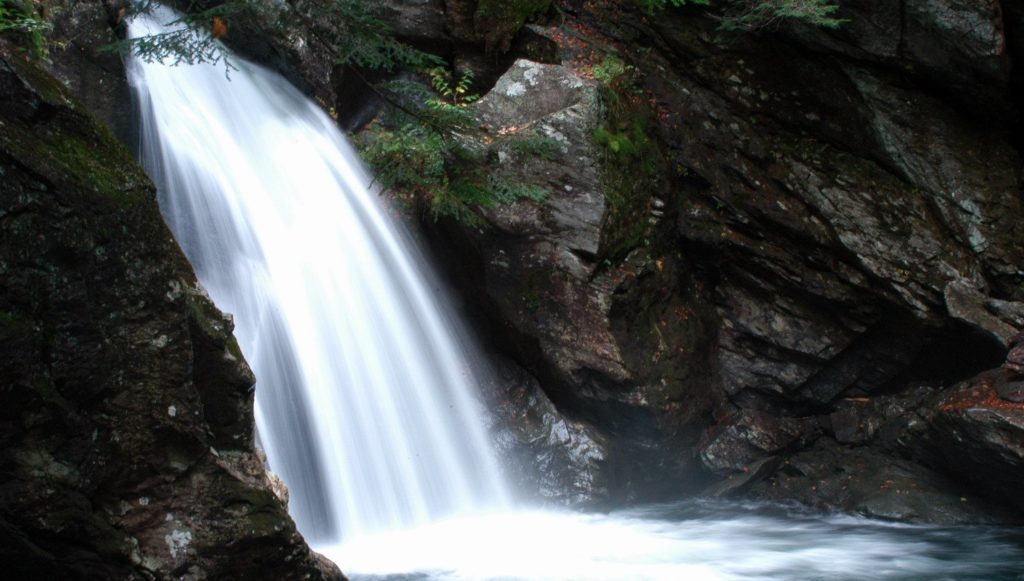 The Perfect Getaway Starts at our Vermont Bed and Breakfast
Join us as you chase these majestic Vermont waterfalls. Many of Vermont's best waterfalls are located within easy driving distance from our Inn. Chasing waterfalls isn't the only way to enjoy your time in Vermont, either. Take a hike or a leisurely bike ride in Vermont's countryside, unwind at local restaurants and breweries, and let our Innkeepers show you the rest of what this incredible area has in store for you.
With luxury accommodations and delicious breakfasts each morning of your stay, there's nowhere quite like the West Hill House B&B. Start planning your waterfall-laden adventure with us, and come experience a side of the Mad River Valley you maybe haven't seen before. Book a room at our luxury Vermont Bed and Breakfast today.