Stirring it up: Beer Bread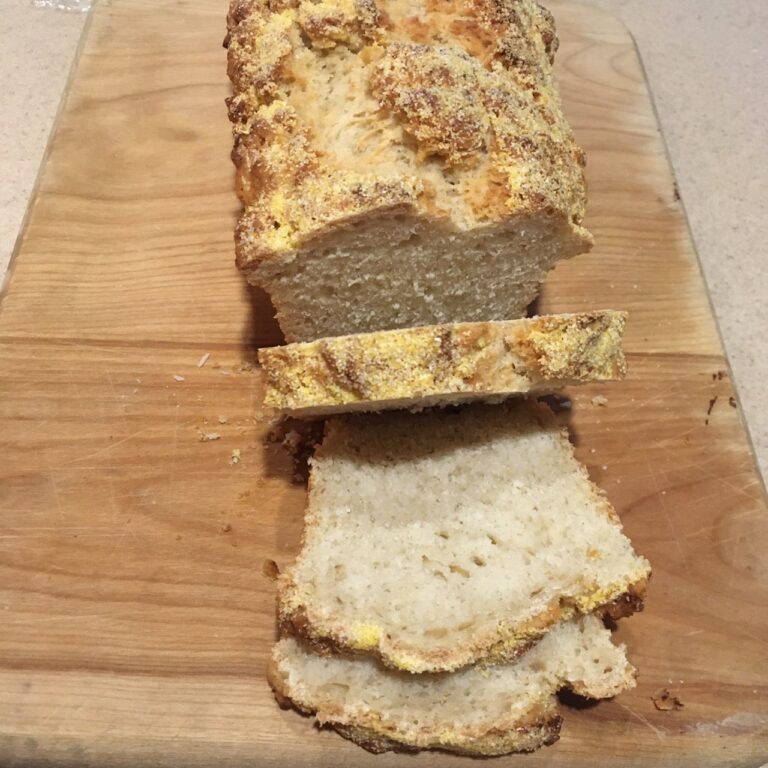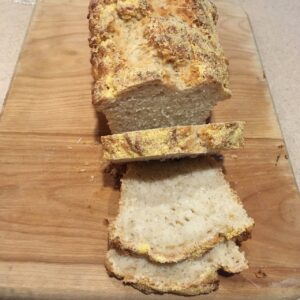 Beer bread 🍞 made with Super Session #8 from Lawson's Finest Liquids. Mixed in one bowl and no rising time needed. One large bowl and a rubber spatula and you're good to go. During these seemingly endless weeks of social distancing and physical-isolation many of you have been turning to cooking as a creative outlet. If you haven't made beer bread give it a try. It's easy! Makes 1 loaf.
Ingredients for Beer Bread:
3 c flour
1 T baking powder
1 t salt
1/4 c sugar
1  12oz can beer  (Super Session #8 in this case)
1/4 c melted butter
Method for making Beer Bread:
In a large bowl, mix dry ingredients together using a firm rubber spatula. (Don't use a stand or electric mixer) Add beer and mix until it comes together. Scrape into a greased loaf pan. Pour melted butter over dough. Bake about 1 hour at 375°F in regular oven. I bake at about 370°F for 45 min in my counter top convection oven. Your timing may vary. Enjoy😁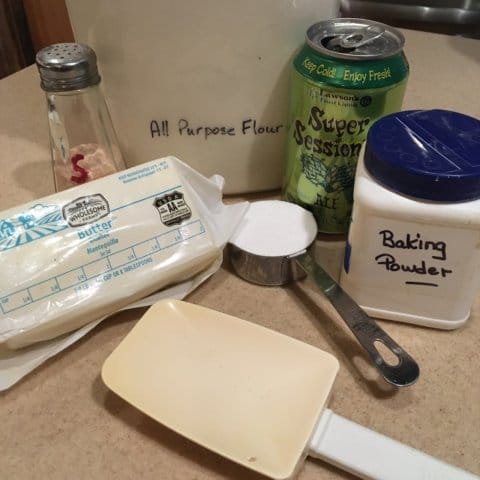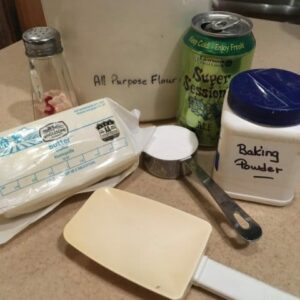 You might like to sprinkle some yellow cornmeal over top of the melted butter on the beer bread dough then pop the pan into the oven. I do this and find the end result gives a bit of  the taste and texture of an English muffin. Not great for sandwiches but super toasted with butter and honey or our favorite, 10 year Single Malt Whisky Marmalade from Vermont's own Blake Hill Preserves.
Dishing it out: Beer Bread & More
When we were first married we lived in western Canada. I used to make bread every week, yeast bread, the kind of bread that needs to rise several times. Being new to the area I didn't have job yet so I spent a fair amount of time making our house a home thus had no problem keeping an eye on the bread dough. Many years have passed and unfortunately so has the urge to make bread this way.
With your busy life, and our  busy life here at West Hill House B&B, having a collection of good, quick and easy recipes is important. Along with my recipe for Maple-Almond Cookies, and Amazing Peanut Butter Cookies, Beer Bread is another recipe you can add to your collection.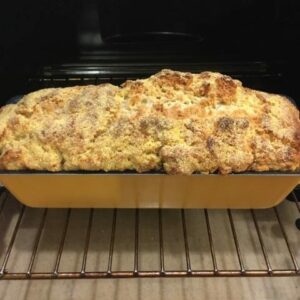 We're lucky here in Vermont to have a large number of small, independent breweries brewing great craft beers and we've a growing number of distilleries and cideries as well.
Sean and Karen Lawson have been brewing beer here in the Valley for over a dozen years, first on their property and now at their magnificent brewery in Waitsfield. With an ever expanding variety of beers, Lawson's Finest Liquids has become a must visit destination for visitors to the Mad River Valley. They will be delighted to welcome visitors when Covid-19 issues have passed.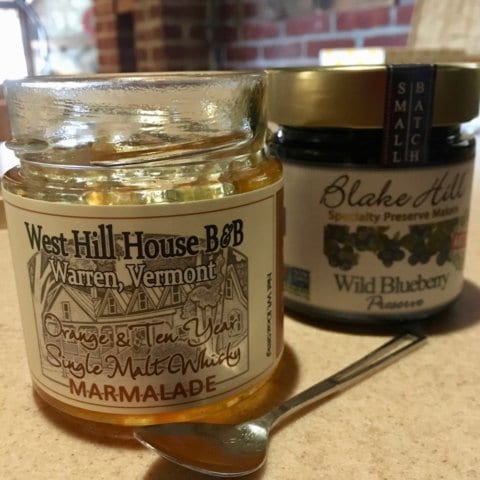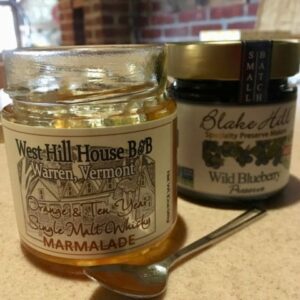 Blake Hill is an award-winning English fruit preservatory in Vermont. Owned by third generation preserve makers, their wide variety of products and the gift box selections will surely have something for everyone. Blake Hill also has several collections including their Botanical Jam Collection, Cheese Pairing Collection and Naked Jams (pure fruit, no sugar added). We thoroughly enjoy the Wild Blueberry preserves but most especially, we love their  10 year Single Malt Whisky Marmalade which they also private label for us. After all, Peter was born and grew up in Scotland, the home of Whisky. For a special treat we also indulge in the Lemon Curd. From sweet to savory to spicy Blake Hill has you covered.
We will keep Beer Bread on the West Hill House B&B menu so you'll have a chance to taste this flavorful homemade treat. Let us know if you'd like us to bake some for your stay.