Hogmanay, greeting the new year with a new view of the celebrations. Celebrating the arrival of a new year has many traditions. We thought you might like to know a little about New Year celebrations in Scotland. Peter was born and grew up in Scotland so he is our guide to New Year celebrations in that country.
Blog:  What are New Year's Eve celebrations like in Scotland
 Peter: While Christmas in Scotland has its own traditions, the big celebration at New Year's in Scotland is the evening before known as Hogmanay. The origins are said to reach back to the celebration of the winter solstice among the Vikings with wild parties in late December. And who wouldn't want to celebrate the coming of more daylight hours!
On December 31st friends and families will party late into the night, as folks do here. In many Scottish villages, neighbours of all ages participate in street parties complete with marvelous food and a good supply of a variety of beverages! Along with lots of dancing and singing too. In some villages it also involves groups of friends going from home to home greeting other friends and neighbours.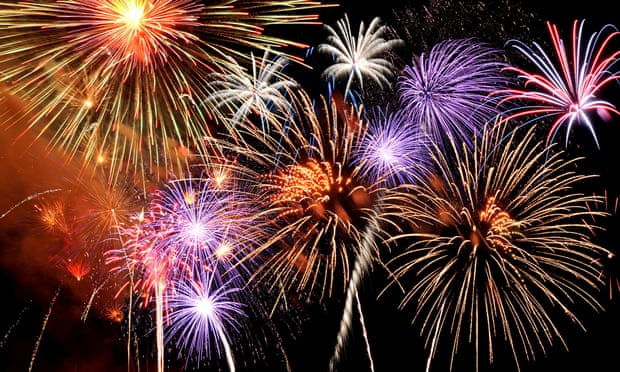 As midnight approaches, the tradition is that someone from the family goes outside the house just before the clock strikes 12 and knocks on the door just after the chimes finish. This person is know as the 'first footer'. To ensure good luck for the house the first footer should be a dark-haired male. Often the first footer will bring a piece of coal, symbolizing the provision of heat for the new year. (Quite different from getting coal in your Christmas stocking if you had been naughty!) He might also bring with him shortbread, salt, black bun (to symbolize that the receiving family would not go hungry in the forthcoming year), and a wee dram of whisky. It is also tradition that the host of the house then offers the first footer a wee dram!
In large cities such as Edinburgh and Glasgow, fireworks displays can often be seen on this special night.  Many towns have special events, such as street parties, leading up to Hogmanay.
Hogmanay includes singing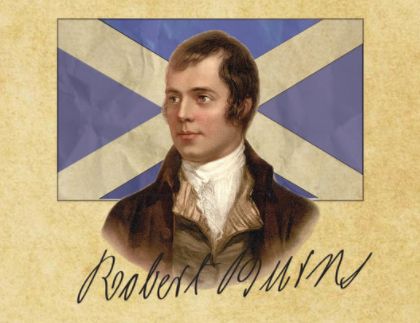 Blog: Do people sing Auld Lang Syne?
Peter: At midnight, across the country, and indeed around the world, Auld Lang Syne is sung to bid farewell to the old year. Auld Lang Syne means 'old long since',  we would say 'times gone by'.
Another little bit of Scottish history. You may not know that while Scottish bard Robert Burns, wrote the words to Auld Lang Syne as we know it today, he did not write the melody. He wrote the words with a different melody in mind, a traditional folk song of the day. The tune that became famous was first attached to the song in the late 1790s and Burns, who died in 1796, knew nothing about it. If your travels take you to Scotland be sure to visit Robert Burns birthplace.
Perhaps you have crossed arms and joined with friends to sing this at your New Year's Eve celebration.  There are 5 verses to Auld Lang Syne, the first, last, and the chorus, are the best know.
Should auld acquaintance be forgot
And never brought to mind?
Should auld acquaintance be forgot
And days of auld lang syne?
Chorus:
For auld lang syne, my dear
For auld lang syne
We'll tak a cup o' kindness yet
For days of auld lang syne
(Do you know that you are only meant to cross arms on the last verse? It makes sense when you read the words.)
And there's a hand, my trusty fiere
And gie's a hand o' thine
And we'll tak a right gude-willy waught*
For auld lang syne
Chorus:
For auld lang syne, my jo,
for auld lang syne,
we'll tak' a cup o' kindness yet,
for auld lang syne.
* And we will take a goodwill drink of ale
Blog: West Hill House B&B offers a bit of Scottish tradition year 'round. While we may not be celebrating Hogmanay while you are here or singing Auld Lang Syne while you are here, we can offer a "right gude-willy waught" from our Single Malt Scotch bar!
Peter: Absolutely, we have some fine Scotch!
Blog: It sounds like there are many shared New Year's traditions.
Peter:  There are, but no matter where one lives, celebrating with friends and family plays a big part. Hopefully, as 2021 rolls out, families will once again be able to share happy times together.
Happy New Year!