Sugarbush Resort is best known for its world-class skiing and snowboarding runs spanning two mountains with 111 trails between Lincoln Peak and Mt. Ellen. But what some people don't know is that it's an exciting destination in the summertime as well. The rolling, forested Green Mountains set the beautiful backdrop for golf, scenic lift rides, disc golf, hiking and biking, and much more.
Thankfully, when you stay at our Vermont Bed and Breakfast, you'll be just a one mile drive to all the fun summer activities at Sugarbush Resort. The lodging accommodations at West Hill House B&B are unique and memorable. Staying with us becomes a part of your adventure; it's more than just a room to sleep in, but a place to be pampered and nourished. A lovely homemade breakfast service, as well as daily fresh-baked treats, are included with your stay.
Head over to our availability calendar and get your reservation on the books today!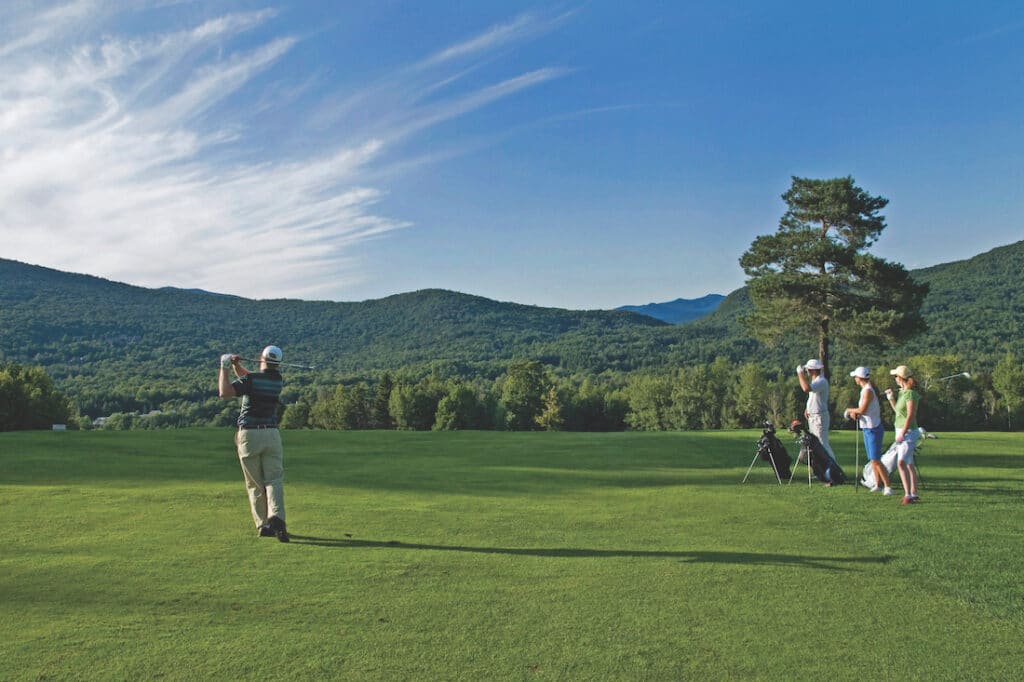 Summertime Activities at Sugarbush Resort
Now that you're all set with your lodging near Sugarbush Resort, you'll want to fill your itinerary with the best outdoor activities.
Sugarbush Resort Golf Club: This 18-hole Robert Trent Jones Sr. designed course fits beautifully into the natural elements at Sugarbush. The views are stunning of the Green Mountains and the Mad River Valley. Warm up at the driving range and hit Hogan's Pub after for some refreshments.
Disc Golf Course: If throwing a disc is more your speed, this 18-hole disc course is located at the base area, and baskets are peppered through the woods on the lower trails.
Scenic Lift Rides: Riding one of the lifts up the mountain is one of the best ways to enjoy these striking views all year round. As the website says: "Ride up, hike down. Hike up, ride down. Or ride both ways," it's up to you!
Bungee Trampoline: For those on the hunt for a thrill ride, this four-station bungee trampoline sends riders up 25-feet in the air.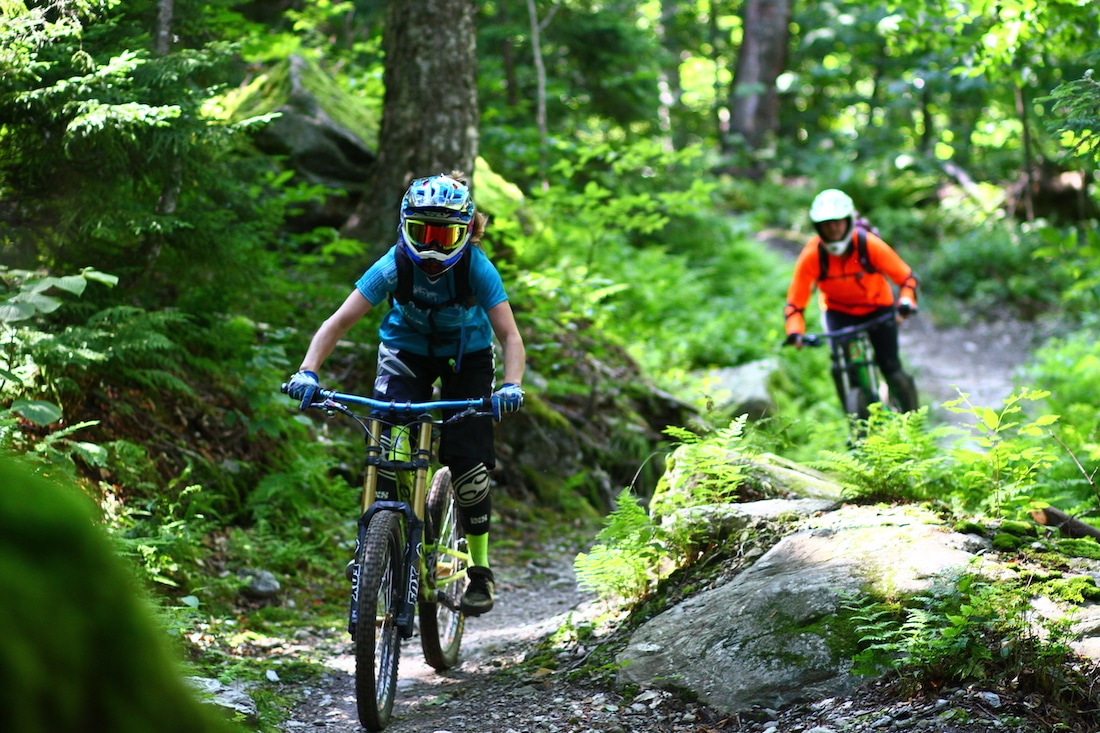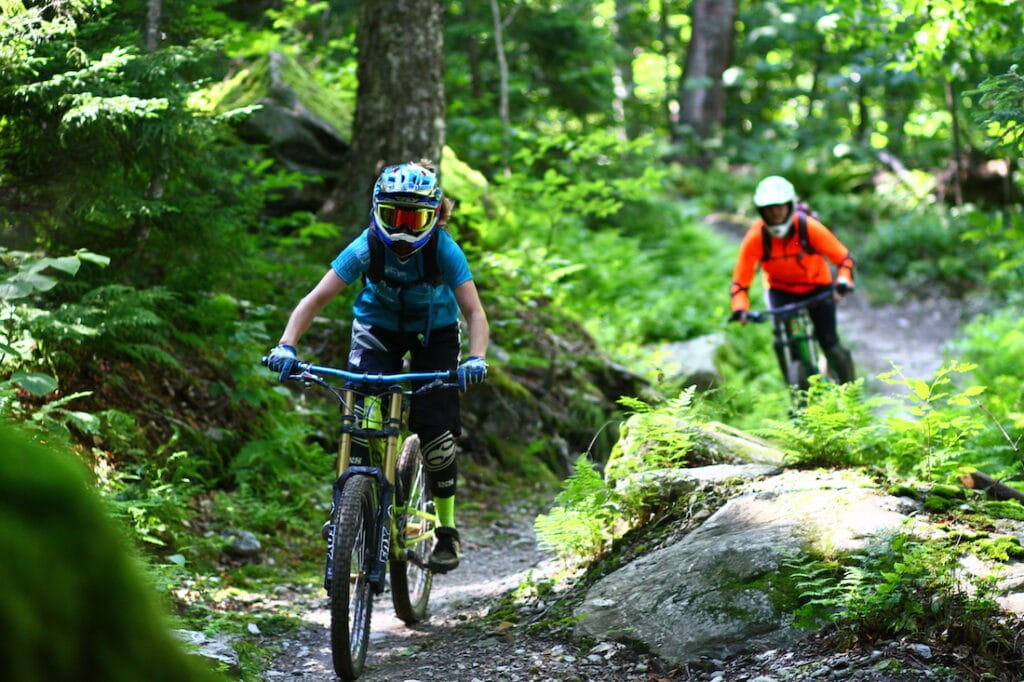 Mountain Biking Trails: The best trails for mountain biking at Sugarbush Resort are at Lincoln Peak, where you'll find 28 lift-served downhill trails. There's a mix of challenging and high-speed runs, where experience is recommended. Check out the trail and electric bike rentals for those who would take a mellow ride instead.
Sugarbush Health and Recreation Center: The newly renovated massage and bodywork health center is a great place to book a treatment for relaxation. Grab a daily pass and hit the hot tubs, saunas, and pool area as well.
Dining Options: During the summer months, there are three excellent dining choices at the resort. Hogan's Pub overlooks the golf course and serves tasty burgers, sandwiches, and craft cocktails. Rumble's Bar and Bistro offers a beautiful lodge atmosphere for farm-to-table-style meals. If you're in the mood for international cuisine, Fit to Be Thai'd is always a sure bet.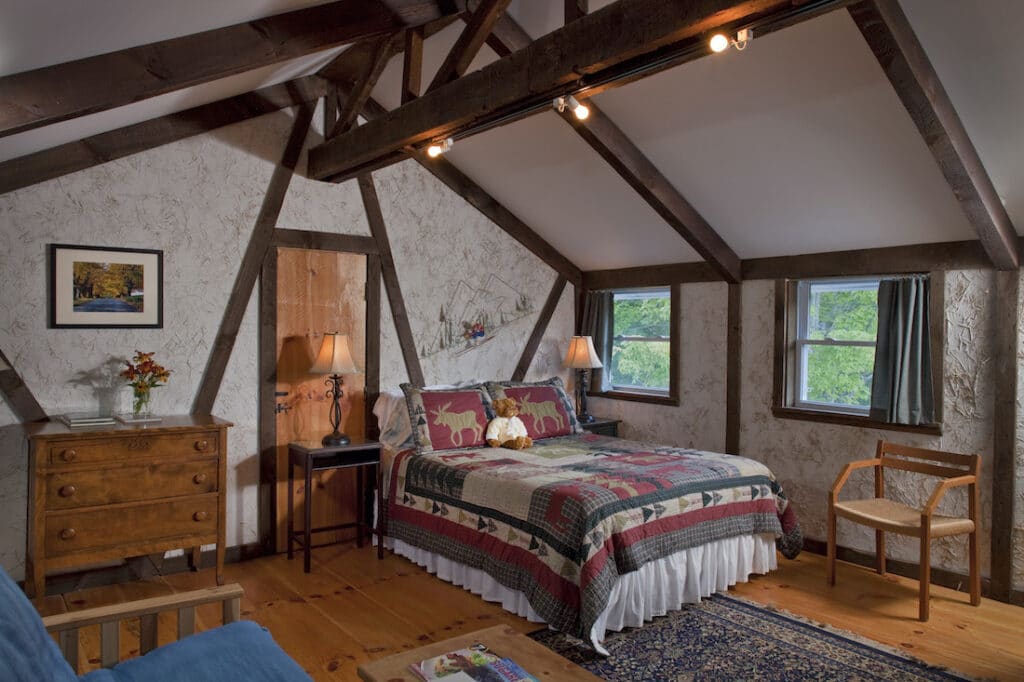 Comfortable Lodging of your Vermont Getaway
If you plan on hitting the links at Sugarbush Resort during your stay, then we have a fantastic package for you at our Vermont Bed and Breakfast. The "Golf & Stay Package" includes a two-night stay, two rounds of golf at the fantastic Sugarbush golf course, and dinner for two at one of the many amazing fine dining restaurants near our B&B.
After your daily adventures at Sugarbush, you'll be ready to unwind, and the relaxing environment at the West Hill House B&B is a perfect choice. Our B&B is nestled in the beauty of Vermont's Green Mountains and surrounded by several acres of seasonal gardens that come alive in the summer. No matter what adventure you choose during the day, this area has something to offer everyone. Reward yourself with a great trip this summer; you deserve it.
Book your room at the best lodging near Sugarbush Resort today!