Work and Play. Come and Stay. It's a 2 for 1, hooray!
The workplace has taken on a new look since Covid required offices to be closed. Teleworking and zoom conferences became the way to carry on numerous jobs and the trend continues.
Teleworking
Many offices are now available for workers to return although a large number of employees prefer to continue teleworking, working from home.
As a hi-tech professional said to us, "It's a matter of work/life integration which is the key to being productive. Working at home can mean fewer interruptions which are time wasters. I can be flexible with my time and do my job. The premise of a job is to get the work done, not to sit in an office."
Flexibility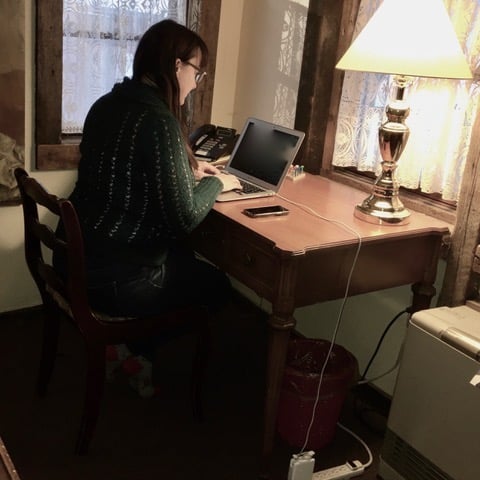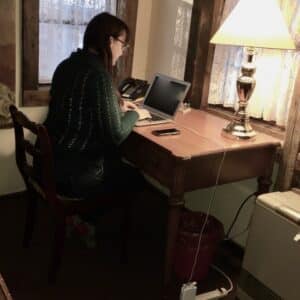 While many folks are still teleworking from home, "home" can be anywhere, and West Hill House B&B in the Green Mountains of Vermont provides a perfect venue. We are finding our guests are booking longer stays so they can both work and play while here.
The flexibility to be on a vacation while continuing to be on top of what's going on at "the office" means one can feel more relaxed knowing that they'll be up to speed and not facing an overloaded in-box when the vacation is over.
Our pre-B&B professional life taught us what it's like to be away from home while needing to keep up with work. To this end we have made the effort to provide comfortable guest rooms at West Hill House B&B for not only relaxation but for teleworking if work needs to be done.
High-speed Internet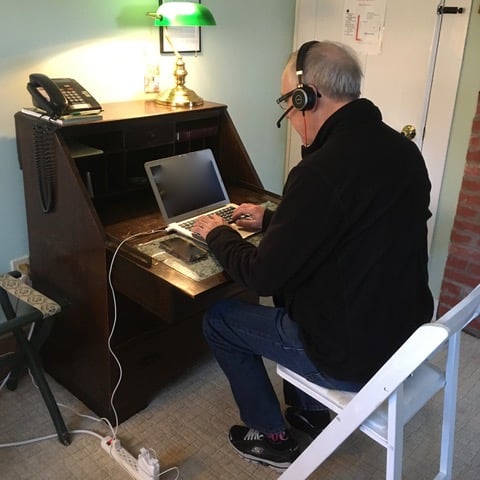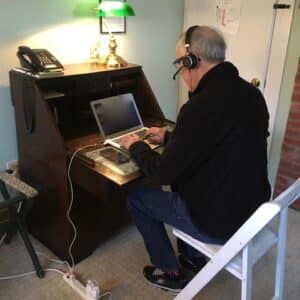 High-speed internet is imperative. The West Hill House B&B WiFi system is built with multiple professional class Ubiquiti meshed access points providing seamless coverage throughout the property.
The bases each have Gigabit Ethernet wired connections to the main router, where they are connected to a 500Mbit/s symmetrical fiber connection to the Internet. There are also wired Gigabit Ethernet connections available in each guest room (except for the Logan Suite). The complete system is also protected with UPS power ensuring seamless operation during occasional short power outages.
Multiple power strips conveniently located means there's no need to move, rearrange or reach behind furniture to find a socket. Comfortable seating and desks are available in each guest room making the "work" part of the day more comfortable. If you need to get some inspiration you can look out the window at the beautiful scenery or get some fresh air by taking a short walk. The B&B is fairly quiet during the day so there are few distractions and, the coffee is free!
Finished working?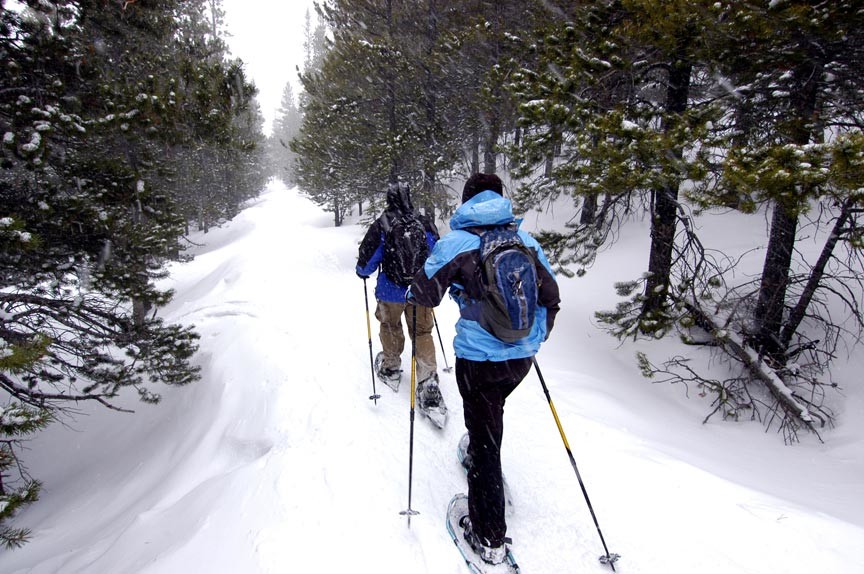 Depending on the season, mountain biking, hiking, kayaking, touring, shopping, snowshoeing, dog sledding, downhill skiing, Nordic skiing, snowboarding, back woods skiing, first tracks tours, sledding, and relaxing top the 'play' part of your stay.
To help you enjoy your winter stay in the Green Mountains there are lots of activities you can experience. The winter experience blogs on our website are worth a read.
When you've finished your outdoor activities it's time to explore the area and our local shops. Here in the Mad River Valley we have a plethora of artisans including jewelry designers, glass blowers, potters, painters, woodworkers, clothing designers, hair stylists, and cheesemakers, to name a few. You can also find Pilates and yoga classes, massage studios, art galleries, gift shops, restaurants, a great brewery, a fantastic Vermont food specialty shop and much more.
Book direct
Book directly with our B&B and you'll be speaking with us, the owners, and we'll help you plan your "work and play" stay at West Hill House B&B, your "home" in the beautiful Mad River Valley.
What room have you chosen?