Blueberry Platz
Stirring it up:
Blueberry Platz is a German dessert that is very similar to a coffee cake with streusel. You can use any kind of fruit though  I've only made it with  fresh blueberries. This baked delight consists of three layers: cake on the bottom, crumb topping, you guessed it, on the top, and blueberries in-between. Easy to make and fun to eat 😋
Makes: 40  2-inch squares
Oven: 375°F  (190°C)
Bake: 30 minutes
Ingredients for Cake: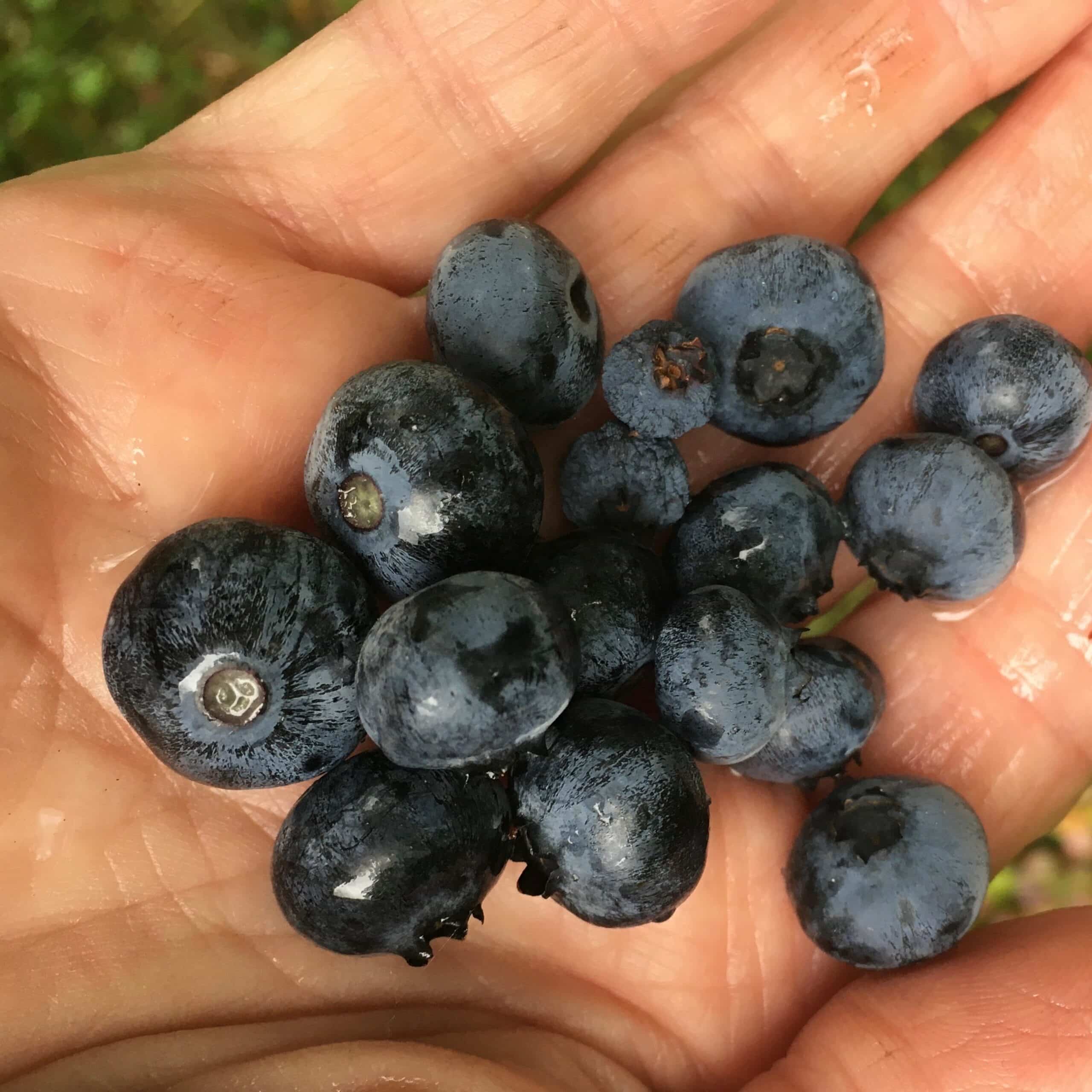 2 cups all purpose flour (King Arthur flour is my choice)
1 cup sugar
1/8 teaspoon salt
2 teaspoons baking powder
1/2 cup butter (softened)
1 cup milk
2 eggs (beaten)
2 teaspoons vanilla
1 to 2 pints blueberries
Ingredients for Topping:
1/4 cup melted butter
3/4 cup unbleached flour
3/4 cup sugar
2 teaspoons baking powder
Method:
Carefully mix  flour, sugar, baking powder and salt in a stand mixer.
Add softened butter and mix till well blended.
Stir in milk, beaten egg and vanilla.
Spread batter on well greased 17″ x 11″ x 1/2″ baking sheet.
Cover with fresh blueberries (frozen ones will make everything soggy)
Combine topping by hand until crumbly.
Sprinkle evenly over the blueberries.
Bake at 375°F  (190°C) for 30 minutes.
Cool and cut into 2″ (5cm) squares.
Should give you 40 2-inch squares.
Dishing it out: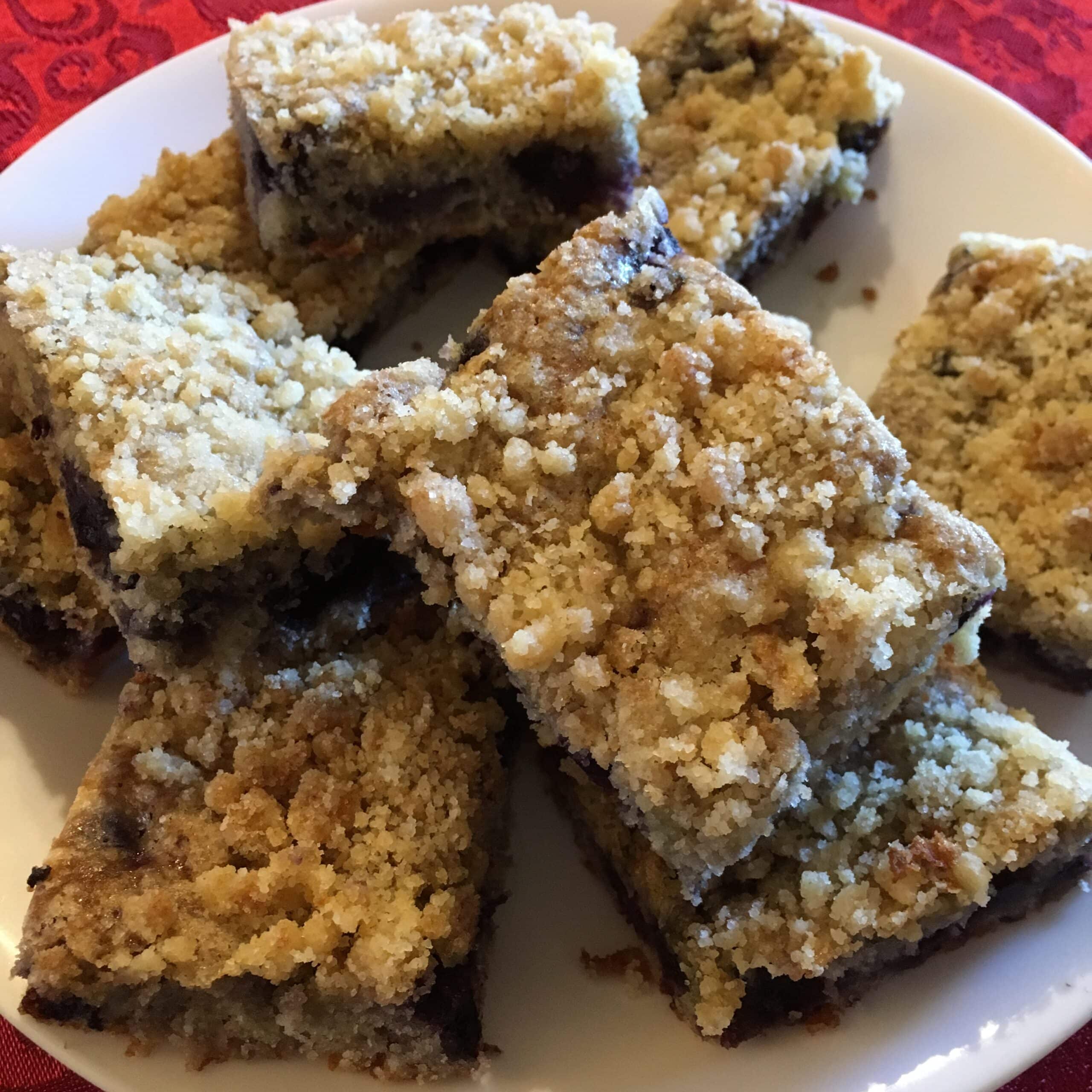 The translation of the German, "platz", is "place". What does a place have to do with this bake? My German is very limited however I take platz to be a public square such as Alexanderplatz in Berlin. Take this to the next step and Blueberry Platz is cut into squares and something that draws folks together. A stretch I know, but it works for me!
While I've never been to Alexanderplatz I've been to some other squares, George Square in Glasgow, Scotland; Nathan Philips Square in Toronto; Ontario, and in Paris, Place de la Madeleine. Each of these squares is beautiful and bring people together.
Some recipes suggest other fruits which can be used, I've only used blueberries as we have blueberry bushes and blueberries are native to New England. Blueberries grow well in Vermont as long as they are in direct sunlight and well drained soil. We have both. Here I must admit that I do augment our blueberries with other locally grown blueberries. While our bushes produce an abundance of beautiful, dark blue berries, the birds are faster harvesters than I am.
For other blueberry recipes check out these Biscuits with Blueberries or our Baked Blueberry Croissant French Toast recipe.
Blueberry Platz has always been a hit here at the B&B. Why not include it in your baking repertoire?
West Hill House B&B is a proud member of Select Registry.
Follow us on Instagram #westhillbb