Dealing with Uncertain Times
During these uncertain times we will do our very best to ensure the health & safety of our guests, and also ourselves. Within the constraints of COVID-19 related health and safety practices, we will offer you a great experience at our B&B with as much of our usual hospitality as possible. We really hope that you will be able to visit our beautiful part of Vermont, although please check the Vermont travel restrictions noted below.
Travel Restrictions:
The State mandated travel restrictions have recently been tightened. Guidance is available on the Vermont Agency of Commerce and Community Development website. Currently all guests from outside Vermont require to quarantine at home before you travel here. Also everyone in Vermont is discouraged from non-essential travel even within the State.
For your stay:
We have updated our procedures to help ensure everyone feels safe during their stay. We are part of the Select Registry Select Safe Program. In particular all rooms are left vacant for at least 24 hours between guests and then thoroughly cleaned and disinfected. All bedding is washed and sanitized before each new guest. High touch areas in the common spaces are frequently disinfected.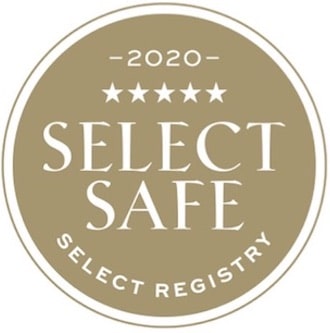 Please stay at home if you feel sick or if you believe you have been in contact with someone who has COVID-19 symptoms. We will be pleased to rearrange your reservation.
We ask that you wear a face mask while in the common areas. You will find your guest room no longer has some of the additional decorative items, however all the normal amenities are there for your comfort. We send our guests a link to a website/app to access and download to your phone, tablet or laptop. You will then have access to all the information that previously was in the guest room book about your room, about the B&B and about what you can enjoy in the area. We serve breakfast in multiple spaces around the B&B so that you will be physically distanced from guests not in your own party. Please read the full details of how we will be looking after you in our Back Inn Business Blog post.

No-risk bookings:
To make staying with us a no-risk decision for our guests, as noted on our Policies page deposits for all stays through to the end of Ski Season in 2021 booked directly with us are fully refundable in the form of Gift Certificates good for a future stay if you have to cancel. Please explore all that the Mad River Valley has to offer during all seasons of the year.
Questions:
If you have any questions please email us. We hope you stay safe and well and that we will have the opportunity of seeing you later this year at the B&B. Also if you are thinking of a way to help friends and loved times think ahead to better times, why not send them a West Hill House B&B Gift Certificate, which they can use any time during the coming year.