We welcome fellow Canadians
Welcome Fellow Canadians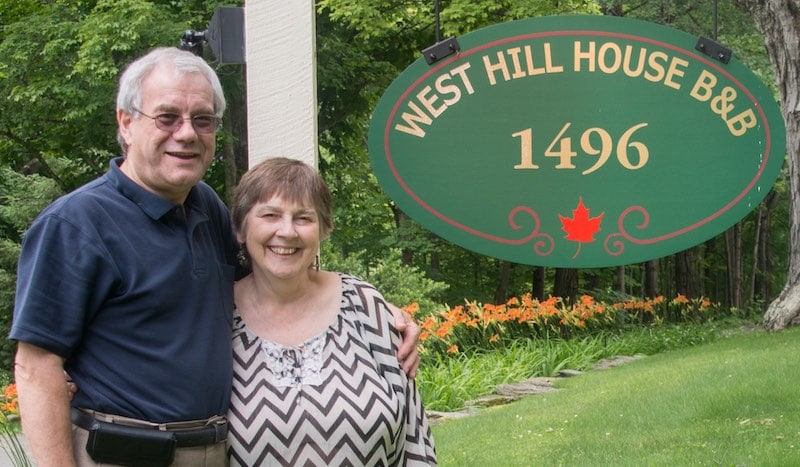 We love to have guests from Canada as both Susan & Peter are Canadians. And Vermont is probably the state that is most like Canada in many ways: friendly people, clean highways and a focus on the important things in life like sustainability and helping others.
To encourage you to visit our beautiful part of central Vermont, we want to make your loonies go further. We offer a 33% discount for a three or more night stay by Canadian guests, except during holiday periods. (Christmas/New Years, Presidents Week in February, Foliage Season, and some holiday weekends.)
All you need to do is use the promotion code "loonie" when you book online, use an address in Canada, AND show us your provincial driving license when you arrive. Or call us at 802-496-7162.
Coming across the border: The two main border crossings heading to Vermont are at Highview Springs Vermont from Quebec Highway 133 to I-89, and at Champlain New York from Quebec Autoroute 15 to I-87. If you like to explore the backroads there are also smaller border crossings where you may be the only car in line.  (But don't call us if you get lost!)
If you have a Nexus card: At Highview Springs entering the US the lane is open from 6PM to 9PM on Friday evenings, and northbound into Canada 24 hours daily. At Champlain entering the US the lane is open until 8 PM daily, and northbound into Canada until midnight daily. A Nexus card is a great investment if you cross the border frequently. It only costs $50, but there is a bit of paper work and an in-person interview involved.  Note that everyone in the car has to have their own Nexus card if you want to use that lane.