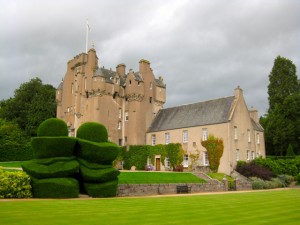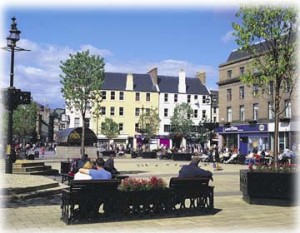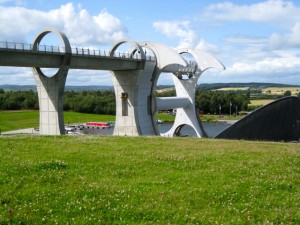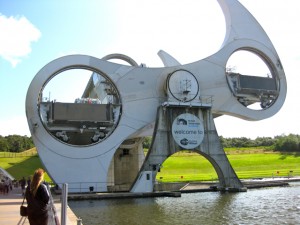 It is Homecoming Year in Scotland in 2009, celebrating the 250th anniversary of the famed poet Robert Burns who was born in 1759. We took our first holiday since opening the B&B and spent 10 days visiting in July, mainly to see friends and family, but also to do some exploring. Here are some highlights:
A boat trip on the north end of Loch Lomond out of Tarbet.  Most visitors to Scotland's largest loch tour the south end which has its own beauty, but the north end is more fiord like and quite awe inspiring, particularly on a cloudy day when the hills tower into the dark sky. This is Rob Roy country!
Royal Deeside is always spectacular, with its gorgeous vistas and many restored castles to visit. We dropped in at Drum Castle and Crathie Castle, both run by the National Trust for Scotland.  The gardens at Crathie are quite spectacular.
A city we have not visited before is Dundee.  The whole center of the city is now a beautiful pedestrian area with a huge selection of shops, cafés and restaurants.  Well worth stopping and spending a couple of hours just walking around. The area is surrounded by lots of multi-story parking.
A hidden gem in Fife, just south of St Andrews which is where most people go, is Falkland.  The Falkland Palace which dates to Mary Queen of Scots time is well worth a visit – also National Trust – again with beautiful gardens and one of the few catholic chapels that survived the purges of the Scottish Reformation. The surprise was the gorgeous village itself.  Every building is immaculate and there are flowers everywhere. The village even has a huge parking area hidden out of sight on a side road, which is a plus as many small towns in Scotland have limited parking.
And the highlight of our visit this year was the Falkirk Wheel which is a rotating boat lift connecting the Forth and Clyde Canal with the Union Canal. It is named after the nearby town of Falkirk in central Scotland. The two canals were previously connected by a series of 11 locks.