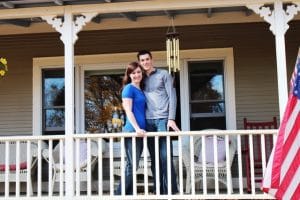 We all know you always remember your first time and West Hill House B&B is out to be the place for "B&B virgins" to try their first B&B getaway.
All B&B first-timers are invited to enter the "B&B Virgins" contest to evolve to becoming an inn-convert.  All you have to do is tell us why you've never stayed at a B&B and what you hope it'll be like. Then explain why we should pick you by filling out an easy form. Then as a B&B first-timer you may just be on your way to your first B&B getaway.
Two B&B newbies will be awarded with a complimentary two-day getaway each month in June, July and August.  West Hill House B&B is out to turn hotel, motel, campground and vacation rental fans into inngoers this summer!
Good news! If you have stayed at an AirBnB you can still enter, as that was not the REAL B&B experience!

Here's how it works:  Simply read all about the contest. You'll learn that two midweek getaways, including breakfast each day, to West Hill House B&B in Warren, VT will be given away in June, July and August.  Each winner must enjoy their stay in the month specified.
Yet, everyone's a winner because all non-winners will be treated to a 25-percent-off coupon for a two-day weekday stay to be enjoyed any time in 2016 (some restrictions apply).  Remember, the idea here is to transform B&B newbies into regular inngoers.  Those who wish to enter need simply fill out an easy form that you can reach from the contest page.
With lower gas prices and high interest in unique experiences, travel interest is expected to be high this summer.  For those who've never experienced a B&B, this is the time to go from a B&B virgin to a B&B veteran!  No matter how young or old, here at West Hill House B&B we want to turn as many B&B newbies into inngoers as we can. And of course our Vermont B&B is the perfect place to remember "my first time"…at a real B&B that is.