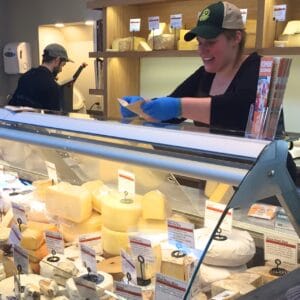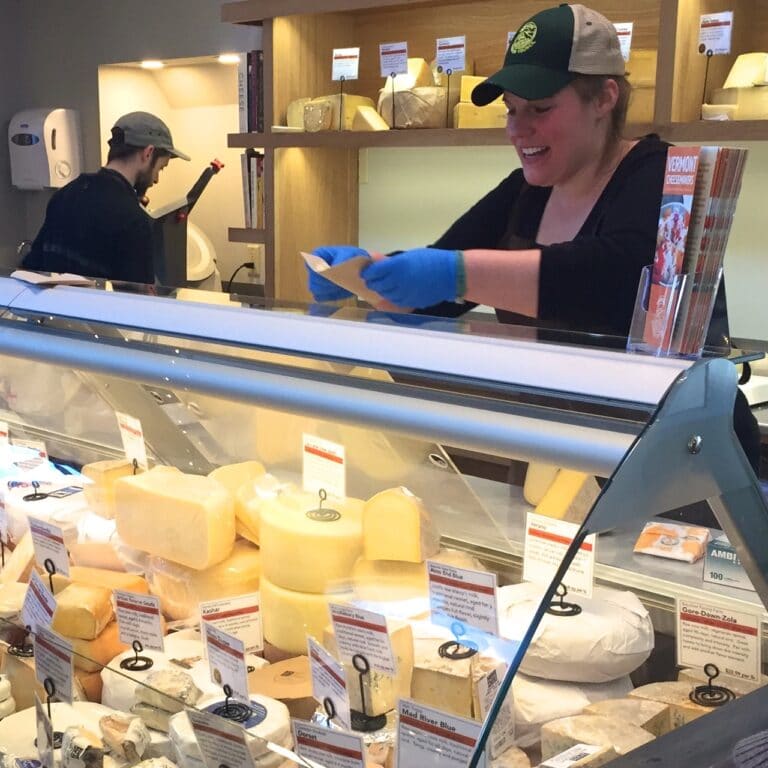 Clue: Cheese Sampling. Answer: What is the Mad River Taste Place.
A visit to the Mad River Valley of Vermont wouldn't be complete without a stop at the Mad River Taste Place. Opened in the summer of 2017, visitors have discovered this new addition to the food scene in the Valley and have been wowed by the number and variety of locally made food products.
Thoughtfully curated, locally handcrafted food products range from cheese to bread and butter, numerous types of jams and preserves, mustards, coffee, tea, maple syrup products both solid and liquid, honey, charcuterie, craft beers, wines, distilled spirits, superfood mixes, chocolates, and yes, there's more!
Their website notes, "Mad River Taste is the local marketing program supporting Makers and Growers located in the valleys, the hill farms and mountain forests along the Mad River."  Mad River Taste gives makers and growers along the valley a chance to connect with potential customers.
Mad River Taste is more than just a place to sample products. Cheesemonger and Taste Place manager Mary Tuthill along with assistants Kevin Wood, John Hayes and Beth Moody know their stuff! They will not only prepare cheese samples at your request, but will introduce you to different types of cheeses, charcuterie, and beverages. They will share the story of the makers and growers. It is a place where you can learn about the people who work diligently to produce the food and beverages we so much enjoy.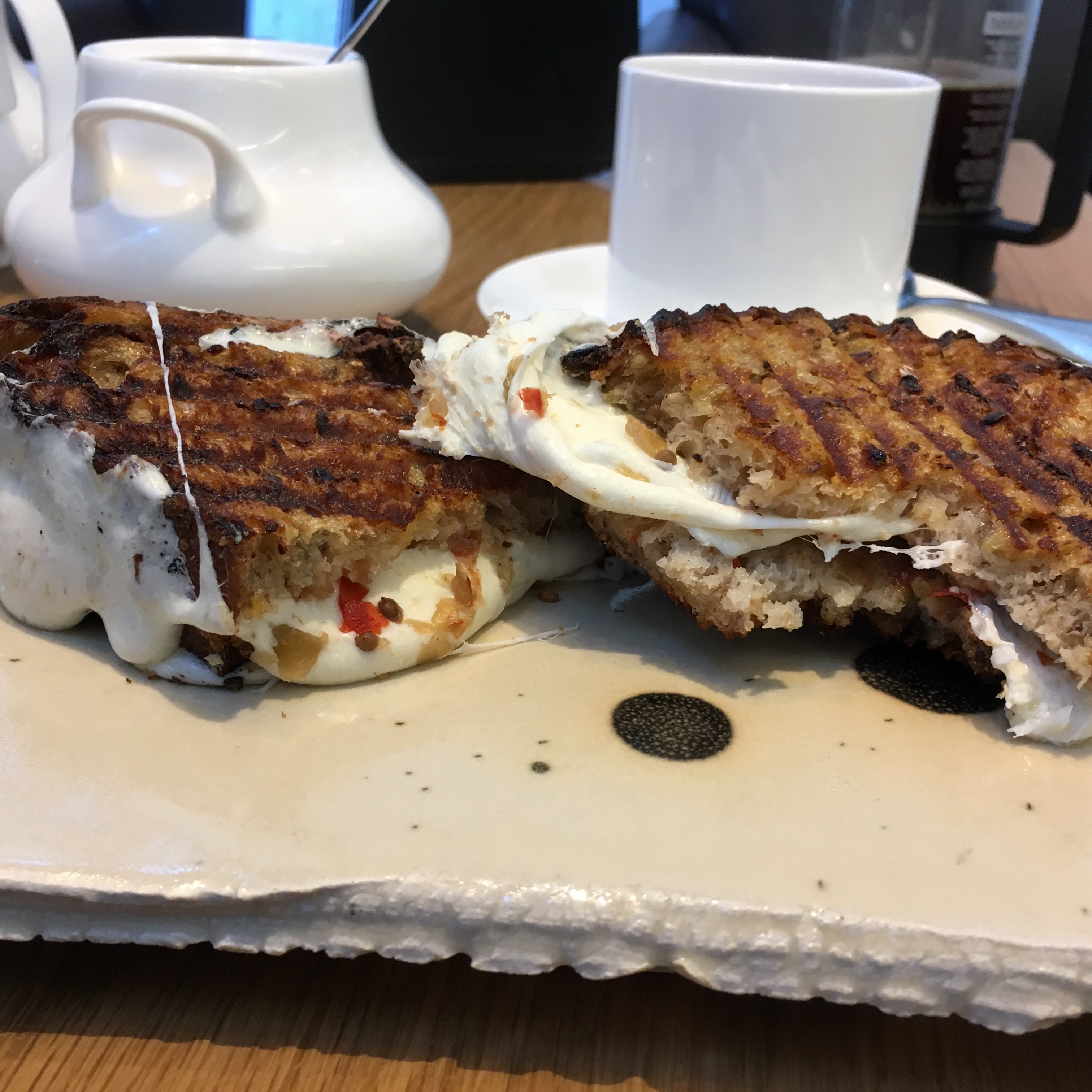 With a variety of wonderfully sounding cheese names, the panorama of Vermont cheese unfolds before your eyes: Moses Sleeper from Jasper Hill, Lile from Vermont Farmstead, Reverie from Parish Hill Creamery, Timberdoodle from Woodcock Farm, and Willowisp from Fairy Tale Farm and Oma from Von Trapp are but a few of the over 80 different cheeses at hand.
Whether you are looking for gifts from Vermont, treats for your road trip or an excuse for a day trip to central Vermont, the Mad River Taste Place won't disappoint. With cheesemonger and manager Mary Tuthill, assistants Kevin Wood, John Hayes and Beth Moody as your taste guides you're in for a treat! A recent visitor at the Taste Place was heard to say, "Well, this brings an end to my "peel-off" sliced cheese! I didn't know cheese could taste this great!"
Taste. Learn. Buy. This trifecta approach is fundamental to this amazing gem of a shop and it gets two thumbs up from us! Located just 8 miles from West Hill House B&B.