Locally Owned and Sourced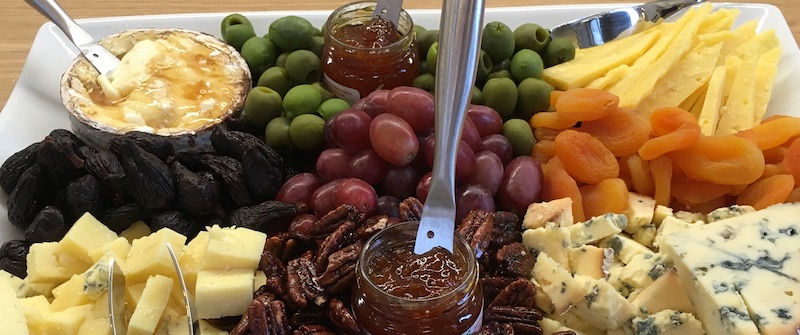 While the food in the Mad River Valley is delicious, it's more than the flavor and diversity of options that make the restaurants around here unique. Locally owned and sourced restaurants mean you're supporting small business and enjoying food and ingredients from the very place you are visiting!
Vermont, in general, has a strong tradition of local businesses run by community members that utilize the products we grow and cultivate in our area. The Farm to Table movement is a way of life here and the restaurants take full advantage of local farms and their own gardens. A couple of new dining options in the Valley take these values to heart.
Exciting New Options
WORTHY BURGER
Worthy Burger is an extremely popular dining destination in South Royalton, Vermont that just opened their second location in Waitsfield. While their artisan menu is impressive on its own, the quality of the ingredients is what sets the restaurant apart. Their burgers are 100% grass-fed beef cooked over a hardwood fire and they only utilize humanly raised chickens and line-caught fish.
SAGE
One of the new restaurants coming to our area in early December is Sage, which will bring Mediterranean inspired dishes to their location off Route 17 in Waitsfield. The owners, Ana Dan, and Paul Weber also operate the Hyde Away Inn. The current executive chef at the Inn, Chris Harmon will also act as executive chef at Sage and joining him as the sous chef is Maurice Winslow. Both are well-respected chefs with years of experience.
Ana Dan was quoted in Seven Days saying, "We want to capitalize on the great local ingredients we have in the Mad River Valley, but with a flavor profile that just doesn't exist here." It will be exciting to see how our guests like the new option!
AVALANCHE
Another exciting new restaurant that has recently opened in the Valley is the Avalanche Pub on the Sugarbush Access Road, serving up delicious wood-fired pizzas, pizza rolls, salads and a full bar offering your favorite adult beverages. Visit their relaxed, casual, fun and family friendly atmosphere and try one of Chef Ritchie Russo's awesome pies!! The pub will be open Thursday to Saturday nights until the Christmas Holiday week and then adds Sundays as well.
More Options
Check out our local dining guide to see all the dining options in the area. The Reks is now open for the winter season and Chez Henri will open shortly.
The restaurants in and around the Mad River Valley are very popular, so we suggest you ask us to make reservations for you in advance where recommended in our dining guide.
Have any questions? Just give us a call to discuss!