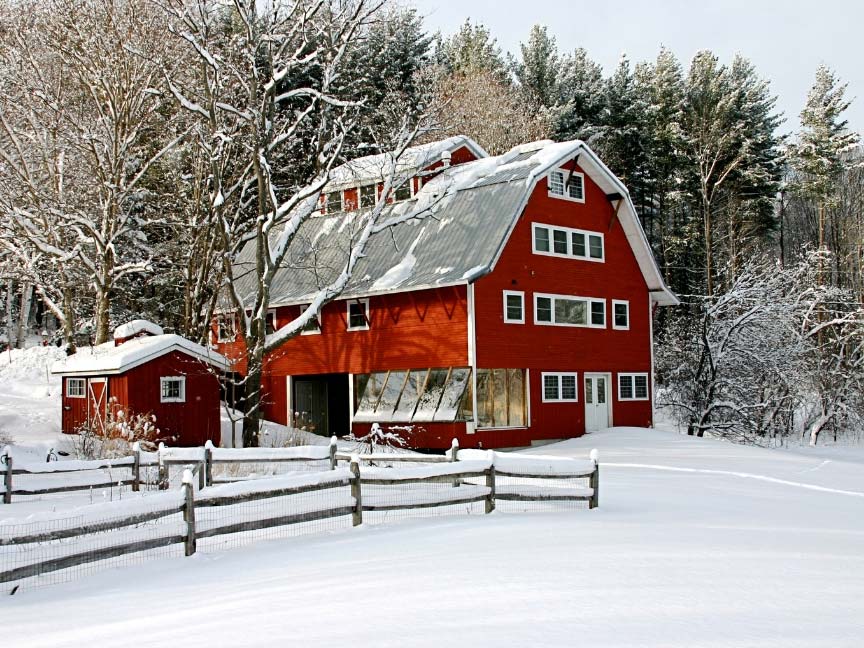 So you're planning a trip to Vermont. I think we can all agree that Vermont's Mad River Valley is an excellent place for winter sports enthusiasts of all kinds. Skiing and snowboarding in particular, at least that's what I've heard. I'm no skier, but luckily winter fun in Vermont is boundless.
Say you find yourself in our handsome Red Barn for a getaway conference for work. Or maybe your 3rd cousin twice removed is getting married at our charming B&B. Or perhaps you live in the area and you want to do a bit more than just take in the tranquil scenery. Where does a non-skier even start?
It all depends on what you want to do and how much time you'll be spending up here in Vermont. Luckily, there are tons of options on either end of the spectrum, and not one of them requires a ski lift.
Guided Tours
A great place to start is guided tours. Let the friends at Clearwater Sports do what they do by giving you the best guided tours in the area. You'll want to make a reservation so give them a call in advance. Tours give you a peek into the snow-covered trees, clear blue skies, and if you're lucky, a bit of the local wildlife.
A Warren, VT original takes the childlike ease of sledding and pairs it with the fun of skiing. Clearwater Sports offers a Rocket-Sledding Adventure that combines snowshoeing with a rocket sled run. West Hill House B&B has Mad River Rocket Sleds for guests to borrow with access to the very convenient sledding hill on the adjacent golf course. Even if this is all you do up here, you'll still have tons of fun.
Snowshoeing can be a great way to get some exercise at your own fitness level without needing to learn a new sport. The Catamount Trail is right behind the B&B, and if you are staying here, we'll lend you some snowshoes. It's an easy, non-committal way to see how you like it.
Cross-country skiing has a bit more of a learning curve than snowshoeing, but nothing you won't pick up quickly. The Sugarbush golf course and the Catamount Trail are the closest to West Hill House B&B, but Ole's Cross Country Ski Center and Blueberry Lake Cross-Country Ski Center are both 10 minutes away and feature both wooded and open trails from beginner to advanced. If you want to find your own way with an extra dose of trailblazing spirit, check out the non-profit Mad River Path, whose Warren Path runs minutes from us.
You read that right, The October Siberian Sled Dog Adventures gives you some hands-on experience running a dog sledding team. This is located about 30 minutes away in Waterbury, VT and has limited availability, but this one-of-a-kind and unforgettable experience is worth it.
Downhill Skiing and Snowboarding
Did you change your mind and now the classic winter sports don't sound so bad after all? If that's the case, you can always hit the slopes. Skiing is what the Mad River Valley is best known for, after all. While Sugarbush is the most well-known, and they have some great beginner slopes, the majority of them are intermediate and up. Mad River Glen is our pick for novice trails and a laid-back approach. Their Ski School can have you up and running in no time if learning is your thing. Before planning to take beginner classes, make sure you see what is offered and what is allowed as each mountain has their own rules and availability.
Were you hoping for more winter fun that I didn't mention here? Don't worry, there's an endless list of possibilities. If you think it would be fun in the snow, chances are you can find it in Vermont.
Book your stay with us today and we'll help you discover every bit of snow-covered fun there is.