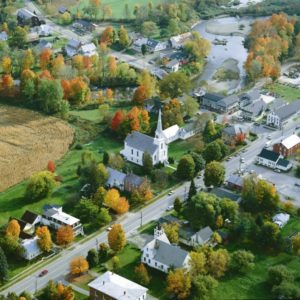 Vermont is a place that awakens your soul. It invites you to dive headfirst into a culture of sugar making, flannel-wearing, local love and support. Where does all that deep Vermont love come from? Well, Vermont only has 600,000 residents and an average town size of about 2,000 people. If we don't shout about the magic of Vermont from the top of the Green Mountains, people might not know what is here waiting for them.
The Magic of Vermont
Vermont has a different sort of quality, a friendliness that's hard to capture in words. Maybe it's the lack of billboards that shows our dedication to scenery and natural beauty. Maybe it's the way we call soft-serve ice cream "creemees". The magic of Vermont could be tied up in the cows that graze through our hillsides, the deer and moose we're known for, the black bears who make a rare appearance wandering through a lawn or a campsite.
Vermont has both the romance of "White Christmas" and the quirkiness of Bob Newhart. Vermont is so many things that combine to make it the perfect place to come to take a little break from the hustle and bustle of the world around it. If you haven't already been here, it's time to come and discover the experience, If you have already been here, we know you will want to come back whenever you can!
There are a few "can't miss" experiences when it comes to capturing that authentic Vermont spirit. You might be able to plan it with a visit to the local sugar shack down the road. Maybe you'll bump into it at the gas station when you drop your credit card and before you've picked it up, a local has already paid for your coffee. The Vermont magic could be waiting for you in a glass blowing studio or a local brewery, the bartender being the founder and owner himself. Maybe you'll meet Bernie Sanders at a café and think, "No way that's actually him," but it will be. The magic of Vermont is always waiting for you, ready to give you that unforgettable moment.
Why a Bed and Breakfast?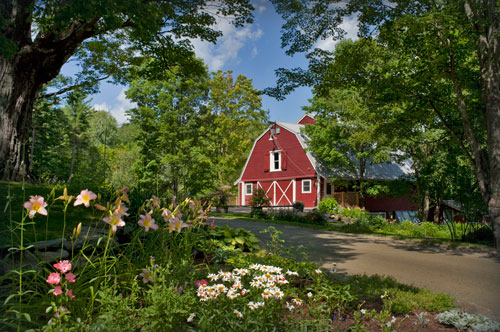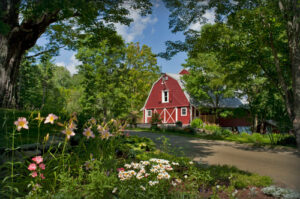 Vermont is known for the way we dot our landscape with classic Bed and Breakfasts and inns that make you feel so at home. To us, that's the heart of Vermont. You don't have to be from here to become a Vermonter. You can settle into a board game in front of our fireplace and find yourself gazing out the window, feeling like you're at home in a state you've never been to before. Even better, maybe this will become your second home and after a stay or two. You know you'd never feel quite the same if you went somewhere else.
Vermont is calling to you, we know you're excited to explore. Ask us about our favorite places to eat. We'll point you in the right direction. Tell us what you're hoping to see and we'll give you the inside scoop. Ask us about trails and hikes and the best places to enjoy the autumn leaves. You know we've got it covered. We hope we'll have the opportunity to give you the keys to Vermont. So, when are you checking in?