It's no secret that the winter months in Vermont are very popular for skiing, and in the fall, the stunning foliage everywhere you turn simply can't be beaten. However, you don't have to hit the slopes to have a good time in the Mad River Valley – it's a fun and beautiful destination year-round! This summer, the Mad River Valley will be a wonderful place to spend some time, with quaint and bustling small towns to visit, and a great variety of outdoor activities and attractions to explore.
As great as the Mad River Valley is, visiting here is nothing without the opportunity to stay at our Bed and Breakfast. West Hill House B&B, a premier inn located in Warren, Vermont, offers you the very finest in accommodations, with easy access to the best of the valley. The historic family farmhouse was built in the 1850s and today offers warm hospitality and fabulous food. So if you're wondering if a summer trip to Vermont is worth it, take a look at all the things you can do, and then book a room at the best Mad River Valley lodging there is!
What to do in the Mad River Valley This Summer
There are so many activities in the Mad River Valley, and we'd truly love to help you enjoy the best of it. From helping you find the best trails to booking your reservations at the area's top restaurants, we're happy to help you create the perfect trip itinerary. We have quite a few trip ideas available to you on our website, but we've included a few of our favorite ways to enjoy the Mad River Valley below.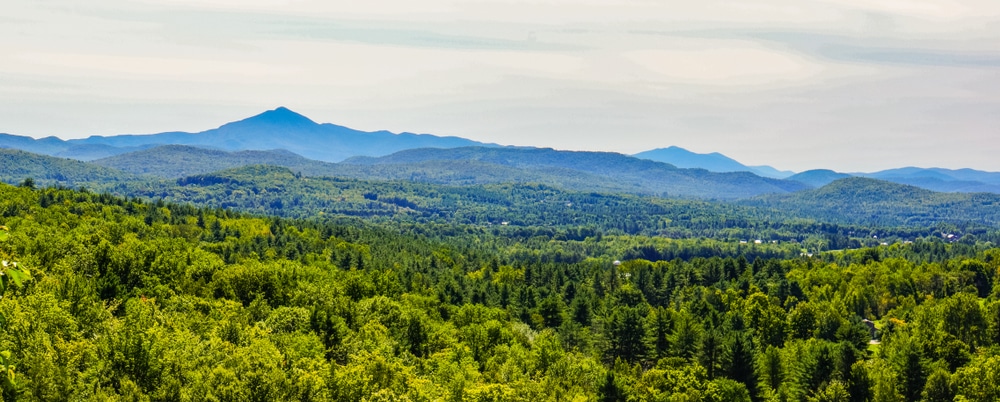 Enjoy Nature
One of our favorite ways to enjoy the Mad River Valley is to hit the trails. Whether hiking, biking, or even by water, the scenery of the Mad River Valley is like nothing else you've experienced before. A perennial favorite is the Long Trail, which is the country's oldest long-distance trail. It spans 273 miles, with portions of it easily accessible from our Inn. It's enough to keep you busy for days, but it's certainly not the only great trail worth exploring!
If you need to cool off, you can head to one of the area's swimming holes – there are many of them along the Mad River. You can also meander along the Mad River to see covered bridges or we can help you arrange a kayaking or tubing adventure. Those looking for an adventure in the skies can check out an adventure package that allows them to take in the scenery from about in a piloted glider. This is especially magical during the fall!
Get Creative
If you're looking for a break from nature, there are plenty of ways to embrace your creativity and artistic spirit around the Mad River Valley. To start, head to the Mad River Glass Gallery, whose incredible artworks have been shown throughout the U.S. You could also try your hand at glassblowing, with a class at Salt and Sand Studios. Make a paperweight or Christmas ornament with professional glassblowers and then unwind with a yoga class. If you're into fiber arts, head to the Mad River Fiber Arts and Mill to see how wool gets turned into yarn.
Throughout the summer, Mad River Valley Arts hosts several fascinating events and art shows. Some of our favorites include the Green Mountain Watercolor Exhibition, the Valley Garden Tour, and the Green Mountain Photo Show. All the indications are that after a hiatus in 2020 the many and varied arts events should be able to proceed this year.
Eat Like a Local
We have a delicious and freshly prepared breakfast ready for you each morning at our Mad River Valley Bed and Breakfast – but when it comes to lunch and dinner, we have plenty of recommendations. We know part of the fun of vacations is eating like a local, and getting to know the local flavors and specialties. There are plenty of unique opportunities to enjoy good food in the area, and we're happy to help!
Cheese lovers won't want to miss a Vermont Cheese Tour. We provide a list of potential cheesemakers to visit and you can plan your own outing. It should include a delicious stop at the Mad River Taste Place in Waitsfield, which stocks a large variety of Vermont's artisan cheeses. If you're in the mood for something a bit more than cheese – including a tasty treat at the world-famous Ben & Jerry's, then try our Covered Bridges & Culinary Tour. This itinerary includes a stop at places like Cold Hollow Cider Mill, which serves up the area's best cider. Sit outside and take in great mountain views while enjoying a variety of unique ciders.
In addition to these tours, we've taken the time to include a broad range of our favorite restaurants in the area. Almost all the restaurants will be open again this summer for inside and outside dining. We stay on top of the latest developments in the area, so we're always prepared to help you make the most of your time here. Don't hesitate to reach out and ask us questions.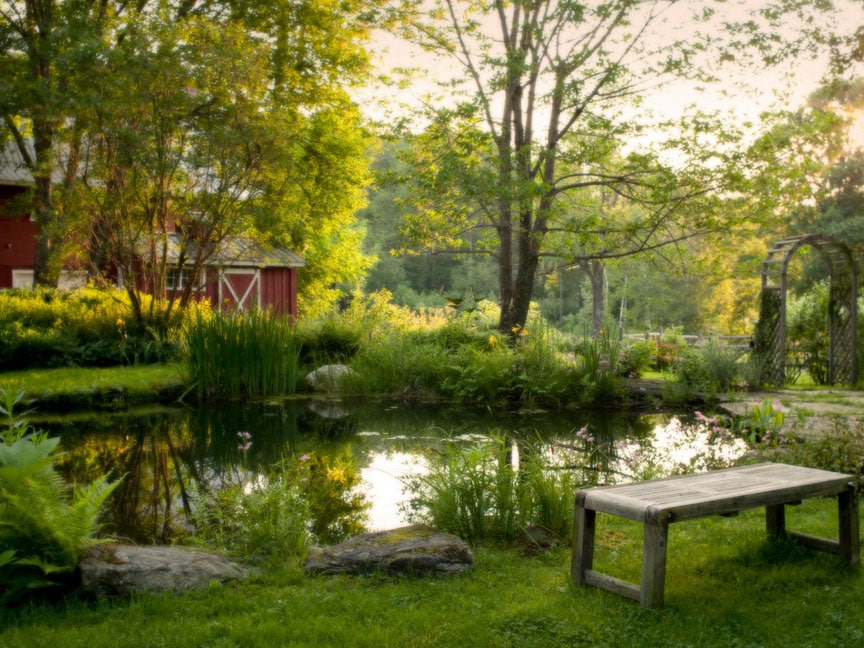 Where to stay in the Mad River Valley
After you're done with your adventures for the day, you'll want to unwind in a relaxing environment and for that, West Hill House B&B is a perfect choice. The B&B is nestled in the beauty of Vermont's Green Mountains and surrounded by several acres of seasonal gardens and plenty of places for relaxation. This is what country getaways to Vermont are all about!
Each morning, you'll start your day with a three-course breakfast complete with homemade bread, fruit dishes, and hot entrées. No matter what adventure you choose during the day, central Vermont has something to offer everyone. Reward yourself with a great trip this summer, and book your room at the best lodging in the Mad River Valley.