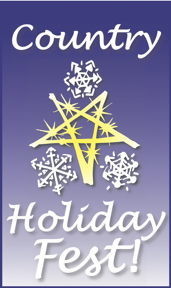 The 18th annual Vermont Country Christmas, renamed "Country Holiday Fest" because Hanukkah starts on Christmas day this year, is scheduled for December 2nd through the 4th, 2016.
The name change isn't the only difference. This year the Country Holiday Fest is being sponsored by Valley Arts, and they've added some new attractions to the event, as well. Despite these updates, this popular annual celebration of the season promises similar attractions and the same festive air as prior years.
The three-day event includes the Great Winter Paint-In, a book signing, craft vendors, oxen rides, and so much more!
It all starts at 5pm on the evening of December 2nd with a First Friday reception at Three Mountain Cafe. There is also and a book signing at The Collection that same evening with John Churchman. The Great Winter Paint-In kicks off at this time, too, and runs all weekend.

Read the rest of this page »