Our Sap-bucket list has just the thing for you runners, the Mad Marathon!
Billed as the World's Most Beautiful Marathon, July 8, 2012  is the date for the 2nd annual run and it's not too late to register to take part in either the full or half marathon. Walkers are also welcome.
Joining runners from around the world, the run will take you through the beautiful Mad River Valley on back and dirt roads offering breathtaking views of  the Green Mountains, covered bridges,  barns and of course, Vermont cows!
Professionally organized, this marathon course is certified and sanctioned by the US Track and Field. Check out the Mad Marathon website for full details.
West Hill House B&B, like many B&Bs in the area, requires a two night booking on the Marathon weekend so plan to stay for a few days to enjoy the many less strenuous activities such as visiting Ben & Jerry's, photographing the covered bridges, standing in awe at the foot of beautiful waterfalls, enjoying the many great restaurants or just relaxing in a hammock.
The countdown is on to the World's Most Beautiful Marathon – come be part of this amazing event.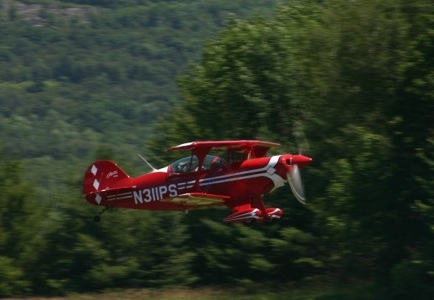 Our Sap-bucket list is overflowing with activities for one super week of 4th of July celebrations for all tastes and interests!
The 3rd annual Stars and Stripes Air Show on June 30 will bring excitement to the Sugarbush Airport in Warren with vintage planes, stunt flying by both planes and gliders, glider rides, classic motorcycles, food and fun for children and adults alike. Tickets may be purchased on line or at the gate. Check out the air show website for more information and some video of last year's show. Sorry but dogs and coolers must be left at home.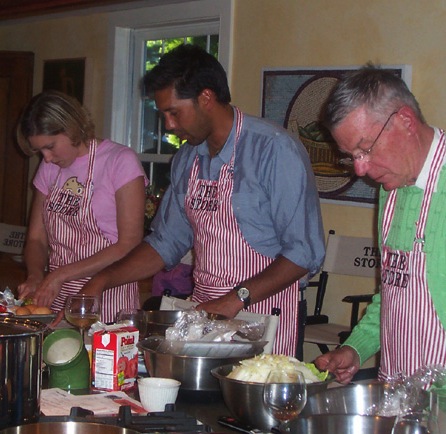 If cooking is your delight, you can learn to impress your family and friends at the cooking classes at The Kitchen at The Store in Waitsfield.  Chef John shares his wisdom and makes learning in the kitchen most enjoyable.
On Saturday, Chef's Table-Aound the World offers participants not only the opportunity to create food from 4 different countries but to eat it too!
July 2 and 3 will have you creating scrumptious pies at the Butter, Sugar & Sin-Pies class and the Easy Entertaining-Soups and Paninis classes. The best thing is you don't have to be an expert cook to take these classes, they are fun for all skill levels.
Of course on the 4th of July is the world famous, wild and wacky, 4th of July Parade which makes its way down the main street of Warren to the delight of thousands, yes thousands, of spectators. Family fun, kids games, music, food an more follow the parade in the town as well as up at Sugarbush.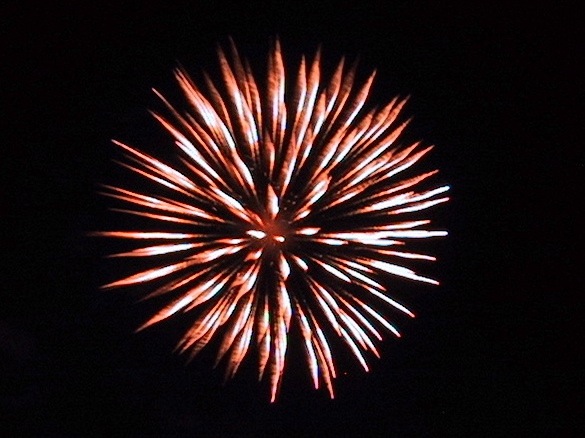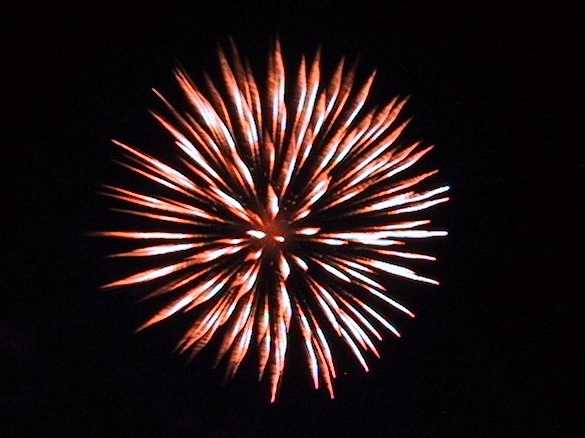 The parade starts at 10AM but be there early, no cars are allowed in town but buses will be making the circuit from various parking places to town. The day closes with a bang a fireworks will light the sky over Sugarbush starting shortly after 9PM.
As well as all these activities, don't forget there are mountain walks, energetic hikes, river and lake kayaking, refreshing swimming holes, eclectic shopping, golf and plenty of relaxing to be had here in the valley.
Join the residents of the Mad River Valley and celebrate the 4th of July Vermont style. With the many lodging opportunities here in the Valley, from welcoming B&Bs to condos and rental houses, there will surely be something perfect for you.
See you soon!
A must on our Sap-bucket list is our local Farmers' Market which is held every Saturday morning from now until October 20th–rain or shine–on the Mad River Green in Waitsfield.
Local farmers bring a vast array of items including seedling plants, freshly harvested vegetables and fruits, cheeses, local meats, maple syrup, honey, eggs, jams and fresh baking–ummm I can almost smell the fresh pies! When you are at the market, be sure to visit the artisans' booths where you'll see beautiful intricate blown glass, colorful woven goods, hand crafted wooden items, finely turned pottery pieces and much more. Everything's super and everything's for sale.
If you are visiting the valley and had to leave your canine baby at home you'll especially love the Waitsfield Farmers' Market as dogs are invited to attend as long as they promise to stay on their leash and  be polite and friendly to everyone they meet.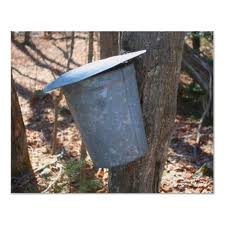 What's on your bucket list?
There are so many wonderful places to visit and things to do in Vermont that we have created none other than our own Vermont Sap-Bucket list!
In the 6 years we have been in Vermont we have taken the opportunity explore this wonderful Green Mountain state. We're excited when our guests ask "What's there to do in Vermont?" because we are more than happy to fill them in on what's what.
As our guests at West Hill House B&B, we will help you to plan your itinerary and activities by providing you with ideas based on your interests and driving routes that will show off the beautiful scenery.
So we invite you watch this space for our Sap-bucket list.
May 21, 2012 by Peter MacLaren
Green is in – especially here in Vermont. Among other things, here at West Hill House we use "green" light bulbs, we have solar panels to preheat our hot water, we have rooms with individually adjustable temperature controls, we drive a hybrid car and, we use reusable bags for our shopping.
Every conference that we have been to in the last 10 years has given out conference material in a reusable bag. After our most recent conference our count is now 43 reusable bags with about 10 others having been already "retired" due to wear.
So what to do with all those bags? A friend made throw pillows and is thinking of making a quilt top which would use up some of her bags.
While he promised to use his new bag for its intended purpose, we got a photo of this young man's first and somewhat questionable fashion use for his new bag.
We encourage the use of 'green' bags, just be aware that all kinds of germs can be transferred to you from your bag. Think of all the places your bag (or purse for that matter) has been recently; the floor of a shop, the soccer field, the locker room, a public washroom, or the floor of your car. If you use your bags for carrying groceries, remember that raw food can transfer germs to the bag as well as to other foods in the bag. Bags often end up on the kitchen counter where the germs are happy to go forth and multiply. Think green. Stay healthy. Wash your reusable bags frequently.
May 21, 2012 by Peter MacLaren
A basket filled with Vermont cider, cheeses, crackers, home made cookies and other goodies brings smiles to Grace and Charlie who welcomed the warm spring weather with a picnic by our pond. Spring has indeed sprung in the Mad River Valley. Signs of the season are all around us; chipmunks are sunning themselves on the rocks, peepers are singing our guests to sleep each evening and our beautiful gardens are coming back to life with brilliant daffodils now in bloom. We won't even mind a few April showers. Sugarbush has opened the golf course, folks are out walking and cycling as well as hiking on the many local Green Mountain trails.
Though we can't guarantee that there will be warm picnic weather when you come, we can guarantee that a warm welcome awaits you.
See you soon!
March 16, 2012 by Peter MacLaren
Winter gives way to an early spring
Mountainside snow melts in the warm sun
The ground begins to thaw as we enter mud season
Crocuses, tulips, and irises poke their heads through the soil
Inside West Hill House B&B Smoky demos cat yoga and enjoys a relaxing nap.
Come join Smoky and Snowball, choose your own chair of course, and chill out.
For new bookings made after March 27th for between then and April 26th we are offering these two special deals:
Stay two nights and have the third night on the house! A 33% discount.
Stay one night and get the 2nd night at half price! A 25% discount.
These discounts are not available on-line. Please call us to book.
(may not be combined with other discounts)
March 6, 2012 by Peter MacLaren
After a busy day at Sugarbush and Mad River Glen, guests' boots rest by the fireside while their humans enjoy their steam showers and jacuzzis.
February 25, 2012 by Peter MacLaren
Come play in the snow! We finally got some significant snow so now it's time to book your Sugarbush or Mad River Glen ski vacation.
In the past 24 hours we have received 12″ of snow, most of it coming since about 11 AM  on Saturday.
Today's guests report that the mountains are in superb shape and the snowy scenery is stunning.
At the B&B our fences are all snowcapped and even the front porch rockers received a snowy blanket.
We're looking forward to your visit. Check our Ski and Stay specials!
February 5, 2012 by Peter MacLaren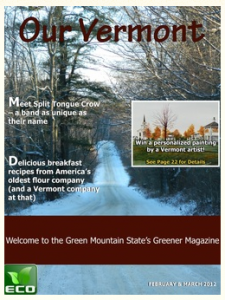 Our Vermont,  is the new Green Mountain State's Greener Magazine, and features articles about people, places, events, food, and local flavor offered in the great state of Vermont. Not only is this a paperless magazine, and you can subscribe for free on line, but they chose a 100% wind powered company to do their hosting.
Lucky us, West Hill House B&B has a featured ad in the magazine's inaugural edition. Check us out on page 2-3, the full-screen option, and accept our invitation to come to Vermont to sample the wonders of our amazing state. West Hill House is a 'Green Hotel in the Green Mountain State'. We offer Ski & Stay Packages. If you and your sweetie need a little pampering check out our Valentine's Day special. Perhaps a proposal is in your future …let us help you make that a memorable event.
West Hill House B&B is where you'll want to B&B.
December 12, 2011 by Peter MacLaren
This past summer we were delighted to get to know Martina and Tanja, university students from Macedonia. While they were here I purchased a jar of Ajver for them. I had no real idea of what it tasted like but it looked good and I wanted to give them a small taste of home while they were so far away. The four of us sat around the table and enjoyed this tasty treat along with hearty bread and cheese while the two girls told us of how Ajver is made and how in the fall, the wonderful aroma of roasting red peppers wafts through the villages.
Having some red peppers on hand, I looked up Ajver recipes on line, chose one and yesterday made some beautiful looking Ajver. While it looked right, it lacked that special taste. Martina and Tanja, what's the magic ingredient? Help!
December 8, 2011 by Peter MacLaren
Stirring it up! Special baked goods play a key role in many of the winter holidays whether it be Christmas, Chanukka, Pancha Ganapati, Kwanzaa, Chinese New Year or any  number of others celebrations. Here's a yummy recipe for cookies to help us encourage winter, Pecan Snowballs.
Ingredients:
2 c. pecans
1 c. butter, softened
1/4 c. icing sugar
2 c. all-purpose flour
1/2 t. salt
1 1/2t. vanilla
1 c. icing sugar (for rolling cookies in)
Preparation:
On a baking sheet, bake the pecans at 350° for 7 to 9 minutes, or until fragrant, stirring once. Let cool then chop finely and set aside.
In a large bowl, cream butter with sugar until smooth.
Beat in vanilla.
With a wooden spoon, stir in flour, salt and pecans using your (clean!) hands to finish the mixing and to form the dough into a mound.
Wrap in plastic wrap, cover and refrigerate for 30 minutes.
Form dough into 1 inch balls and place 1 inch apart on an ungreased baking sheet.
Bake at 325° for 18 – 20 minutes or until lightly golden.
Remove to racks and let cool for 5 minutes.
Using the 1 cup of icing sugar, roll baked cookie balls in icing sugar then return to rack to cool completely.
Roll once again in icing sugar.
Snowballs can be stored in an airtight container for up to one week or frozen for up to 3 months.
Makes about 40.
Dishing it out! My first Christmas in Texas, my friend Jacquie invited me to a cookie exchange at her home. While I can't remember the exact number of guests, I believe were each to make 5 dozen cookies of the same recipe, bring them festively wrapped in groups of four,  along with 12 copies of our recipe and a cookie tin for our own collection of cookies. One dozen of the cookies were for refreshments at the party, the others were for sharing,  4 of each variety went into our tins. We visited over glasses of wine and plates of cookies – what a wonderful variety of delights for so little work!. I'm not sure how Jacquie managed to organize it, but after several years there were, I think, upwards of 30 ladies at the cookie exchange. No, we didn't have to make 30 dozen cookies – Jacquie did some mathematical magic and we each went home with a super selection of our friends' baking. Thanks, Jacquie, for your recipe for Pecan Snowballs.