You may add any (or all!) of the packages below to your Vermont Getaway at West Hill House B&B.
You'll see many of them when you book on-line or just ask us when you call. (Some are seasonal and some are subject to availability.)
Have a look also at our Inndulgences for during your stay and why not give a Gift Certificate to someone special?
Choose a category from the list:
Viewing all offers
Pricing Details: from $449 inclusive
Learn, Create. Eat. Can't beat that for dinner!
Chef John at The Store in Waitsfield provides a hands on cooking class while introducing you to some wonderful food from places near and far.
Each class focuses on a particular food or region and includes a full menu. For example such delights as English minted pea soup, salmon cannelloni with lemon cream sauce, spring vegetables & quinoa pilaf and strawberry black pepper sorbet are but a few of the recipes you'll be introduced to. Classes are usually on Thursdays and Saturdays, although sometimes on additional days, and are year round.
Our special Cook and Stay Package starts at $449 per couple inclusive of taxes with the two night minimum stay. We are happy to customize your package—for example come Thursday through Saturday nights and take two of John's classes and perhaps add dinner at 275 Main at the Pitcher Inn on the Friday evening, starting at $799 per couple inclusive for that package.
Please call us to book at 802-496-7162!
These classes are very popular.  Booking in advance is a must and classes are subject to availability.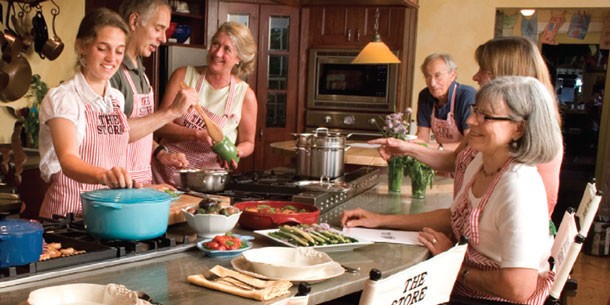 Cook your own dinner under the guidance and supervision of Chef John at The Store
Pricing Details: From $999 inclusive for 4 days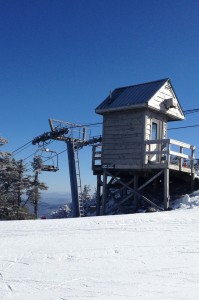 For the 2016-17 Ski Season  we are offering you great prices AND flexibility for inclusive multi-day packages of Bed and Breakfast and two Ski Passports per room per day, starting in mid December—see below for full details.
Please call us to book at 802-496-7162!
The Ski Passport includes skiing at Mad River Glen and/or Sugarbush, as well as offering freebies and/or discounts at local stores and restaurants most evenings.
The Lincoln Peak base at Sugarbush is just two minutes away by free shuttle bus from our front door and you can come back anytime during the day. Mad River Glen is about a 15 minute drive. Rentals are available at all locations.
The following are our best deals, however we shall be delighted to customize a package* to suit your plans:
• a 4-day weekday inclusive package including Ski the Valley "Passports" for two for 4 consecutive week-days of skiing and 4 week-nights of B&B, or
• a 3-day inclusive weekend package including Ski the Valley "Passports" for two for 3 consecutive days of skiing and 3 nights of B&B (applies if any day of skiing is a Saturday or Sunday)
Both packages are the same price inclusive of taxes:
• Queen Room Package: $999
• King Room* Package: $1,099
• Suite Package: $1,199 (add $40 per night for Paris or Logan Suites*)
*Our King Rooms, Paris & Logan Suites have ensuite bathrooms with double Jacuzzi tubs.
Also please check our Winter Activities page for more information on a winter holiday at our B&B.
*Packages require a minimum of 2 days for weekday skiing or 3 days if Saturday or Sunday skiing is included and at least the same number of B&B nights. Offers are good for one pair of ski passports per day. Note ski conditions cannot be guaranteed! Good for stays starting the night of 13th December 2016 to early April 2017. However please note that this package is NOT available for Christmas /New Years period from the nights of December 23rd to January 1st, MLK weekend  from the nights of January 13th to 15th, nor Presidents Week from the nights of February 17th to 25th.  7 days advance notice is required for all Ski Passport packages. 
Pricing Details: from $599 inclusive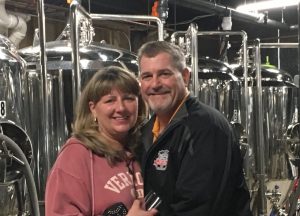 Let us help you discover some of the country's best craft beer with our Brews & Snooze Package tour.
Many of the marvelous Vermont craft breweries are a relatively short distance from us, and this package includes transportation so no driving is required!
In conjunction with the Mad River Valley Chamber of Commerce we are offering this exclusive tour again in the Spring of 2017 on May 6th & 20th.
Stay with us for the weekend and enjoy a full day of craft beer touring on Saturday on a comfortable bus, equipped with coolers to store any beer you buy during the tour. A unique feature of the tour is that a limited quantity of some hard to find craft beer is reserved for our tour guests to purchase, usually including Heady Topper and Lawson's Finest. (We will also provide cool storage for you at the B&B and ice packs for the drive home.) The photo is of guests Debbie & Peter at Prohibition Pig.
We will include a complimentary casual dinner at the B&B on Saturday evening so that you don't have to head out again in your car.
When booked directly with us the inclusive pricing for two people, subject to availability, for Friday & Saturday night of B&B and the tour is:
• Queen Room Package: $599.00
• King Room Packages: $639.00
• Suite Package: $669.00
• Premier Suite Package: $699
Additional nights at 30% off normal rates. We will be more than happy to customize a package for you. Call us to book at 802-496-7162.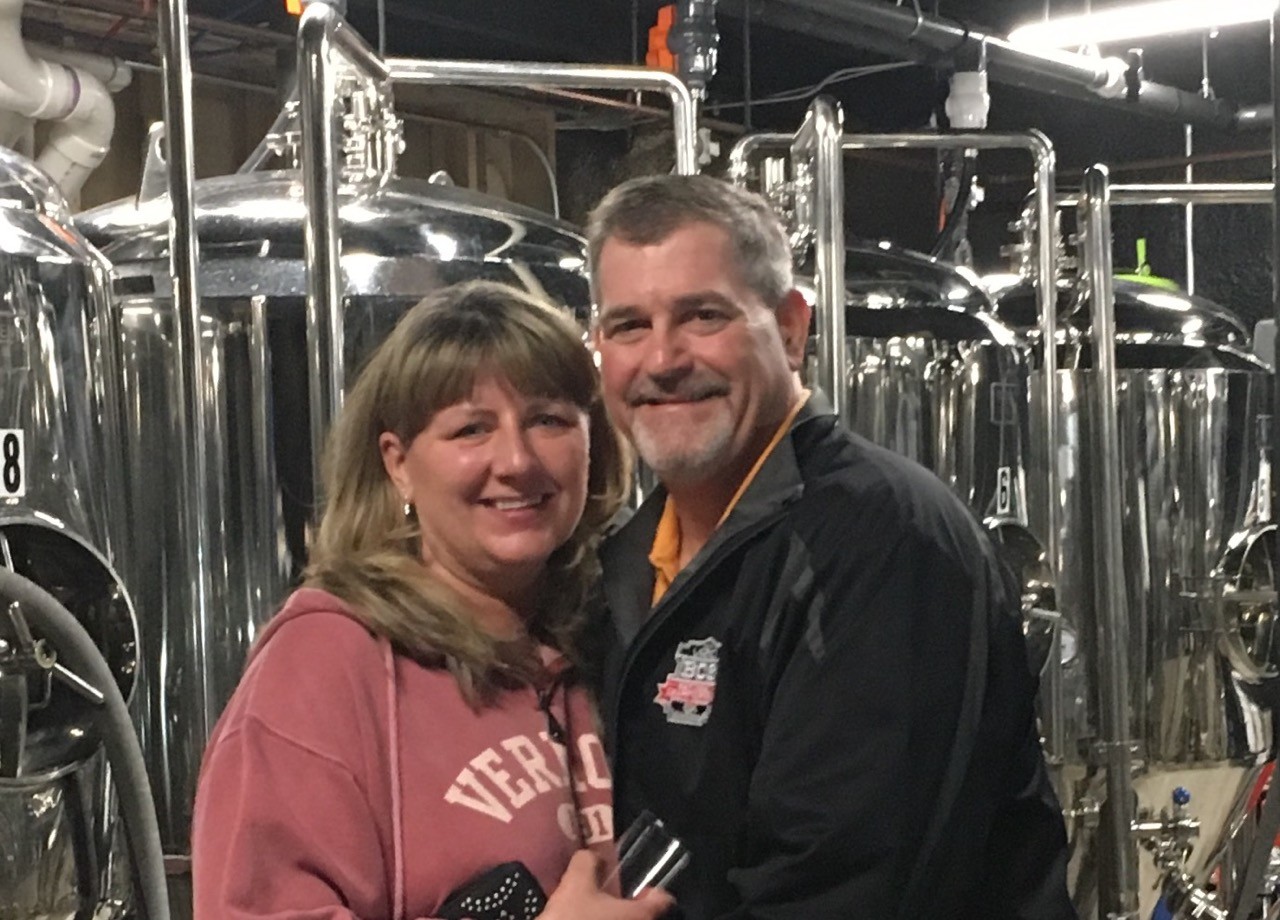 Enjoy a full day of craft beer touring on Saturday on a comfortable bus.
Pricing Details: from $599
Need some R&R? Need to take a break from your usual routines? Celebrating an event? Let us help you plan the perfect BFF get-away here in Vermont's Mad River Valley.
Exploration and relaxation are just minutes from West Hill House B&B. Great food, beautiful scenery, artisan shops, hiking, swimming holes, kayaking, paddle-boarding, self-drive tours, relaxing massages, yoga classes and much more, including our wonderfully peaceful surroundings to come back to.
The BFF package starts at $599 inclusive weekdays for two people and includes 2 nights accommodation, 2 excellent breakfasts, dinner for two at one of our wonderful local restaurants, a Vermont welcome basket with Cabot cheese, Castleton crackers, Lake Champlain chocolates and a bottle of Boyden Valley Winery Riverbend Red—similar to a Pinot Noir or Cow Tipper—similar to a Pinot Grigio (or sparkling pear juice if you prefer) and the wine glass holder that comes with your bottle of wine.
The package can be customized for groups of 3 or more. Call us at 802-496-7162 for your BFF get-away.
*BFF – Best Friends Forever
Pricing Details: $999 per couple plus tax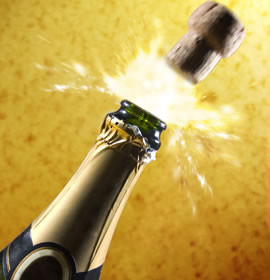 You have been looking for an opportunity to escape for a relaxing, romantic weekend with your significant other. Where better than in the tranquil Green Mountains of Vermont at our peaceful B&B surrnounded by beautiful perennial gardens?
Enjoy two nights of B&B in one of our premier suites, with all the romantic trimmings, dinner at an excellent local restaurant, a couples massage, goodies to take home, and much more.
Offered at an all inclusive price.
Read the full details...
Enjoy a relaxing, romantic weekend with your significant other
,