Stirring it up: 
Scrumptious Gluten-Free Cornbread.
Love cornbread and need to eat gluten free?  This cornbread recipe is easy and made with ingredients you probably have in your kitchen right now. The recipe can be halved and still produce an excellent result. Enjoyed by our guests. It's keeper!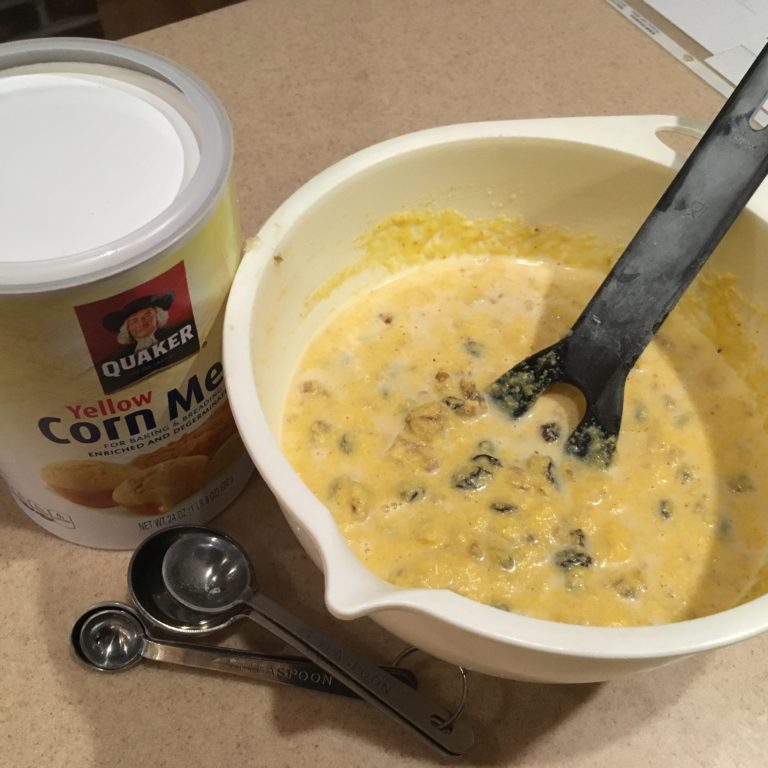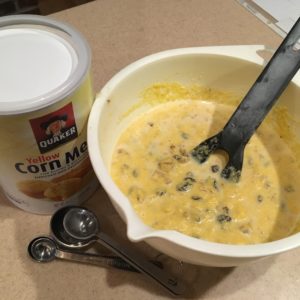 Makes: one 9 x 9 inch pan (25cm x 25cm pan)
Oven: 425°F  (220°C)
Bake: 30 – 35 minutes
Ingredients:
2 cups yellow coarse ground cornmeal  (320g)
2 large eggs
2 cups buttermilk or applesauce (500ml)
1 t. salt (5ml)
1 t. baking soda (5ml) (if using buttermilk)
2 t. baking powder  (10ml)
2 T. vegetable oil  (30ml)
1/2 t. nutmeg or cinnamon  (a good dash!)
1-2 bananas, mashed
a liberal amount of raisins or craisins or walnuts or a combination (optional but yummy)
Method: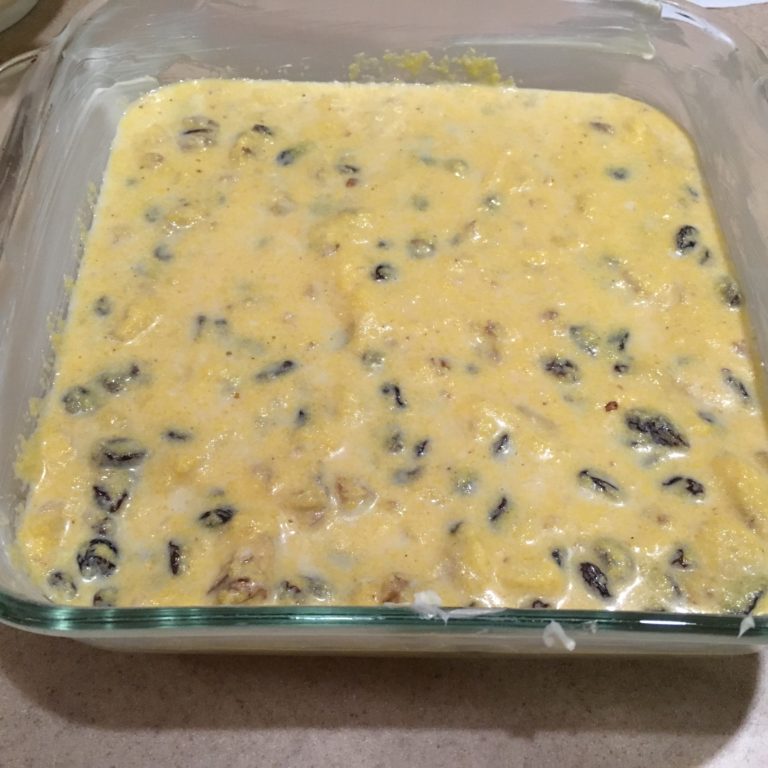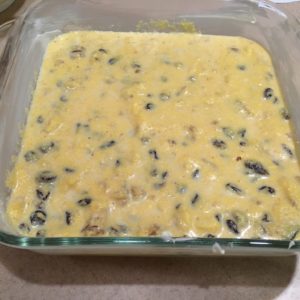 Combine all the dry ingredients in a large bowl.
Add wet ingredients to the dry.
Stir until all dry ingredients are incorporated. It will seem quite thin but the corneal will absorb lots of liquid.
Pour into a well greased pan – best if butter or shortening are used.
Bake at 400°F (220°C) for 30-35 minutes or until a toothpick inserted into the center comes out clean or until the top springs back from a gentle touch.
Delicious served warm with honey butter, maple butter or even having a warm slice with maple syrup poured over the top.
Dishing it out: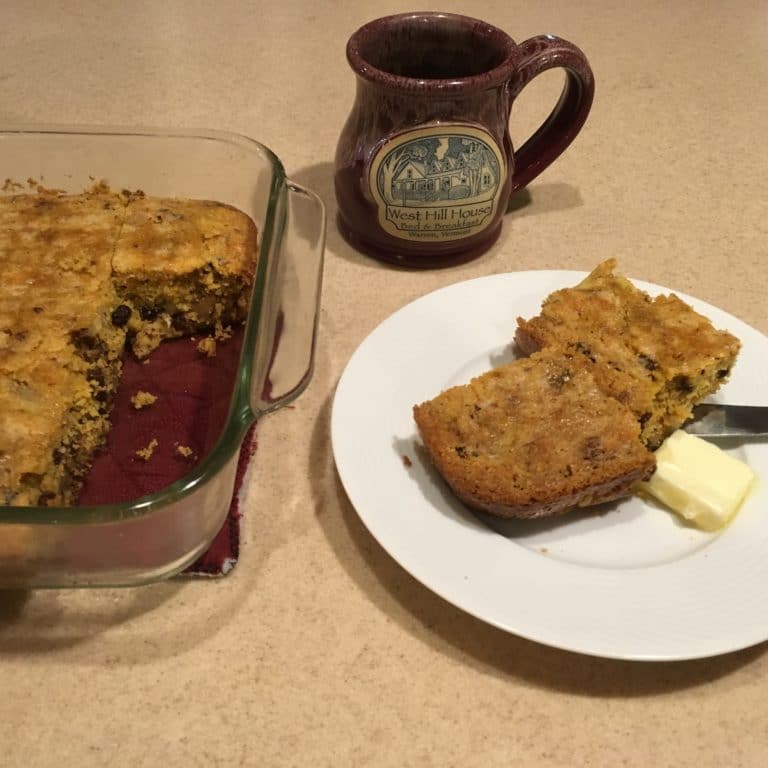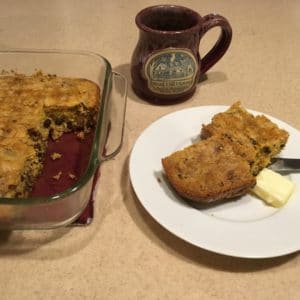 A cornbread recipe given to me by my friend Nance whose family includes a couple of  members who need to eat gluten-free. Nance and I have known each other for years. She was one of the first people to befriend our family when we moved to Texas. Over copious pots of tea she and I have shared recipes, thoughts,  ideas, and lots of laughs.
We've thought up and undertaken some amazing projects too. For example, we dyed 60 teeshirts size x-small to xx-large in the colors of the rainbow for a children's play, 100% Chance of Rain, at our church. We did this in her kitchen. And dried them on what seemed like miles of rope clothesline in her back yard. The yard ended up looking like a rainbow had exploded therein.  i'm sure the neighbors wondered! As far as I know, the wooden spoon we used to stir the dye pots  still looks a bit like a rainbow. Needless to say that spoon is now a piece of historic art. Our advice – don't try this at home!
So I share with you, a tasty gluten-free cornbread recipe from a great friend. Happy munching 🙂 And for good measure, check out another gluten-free recipe.