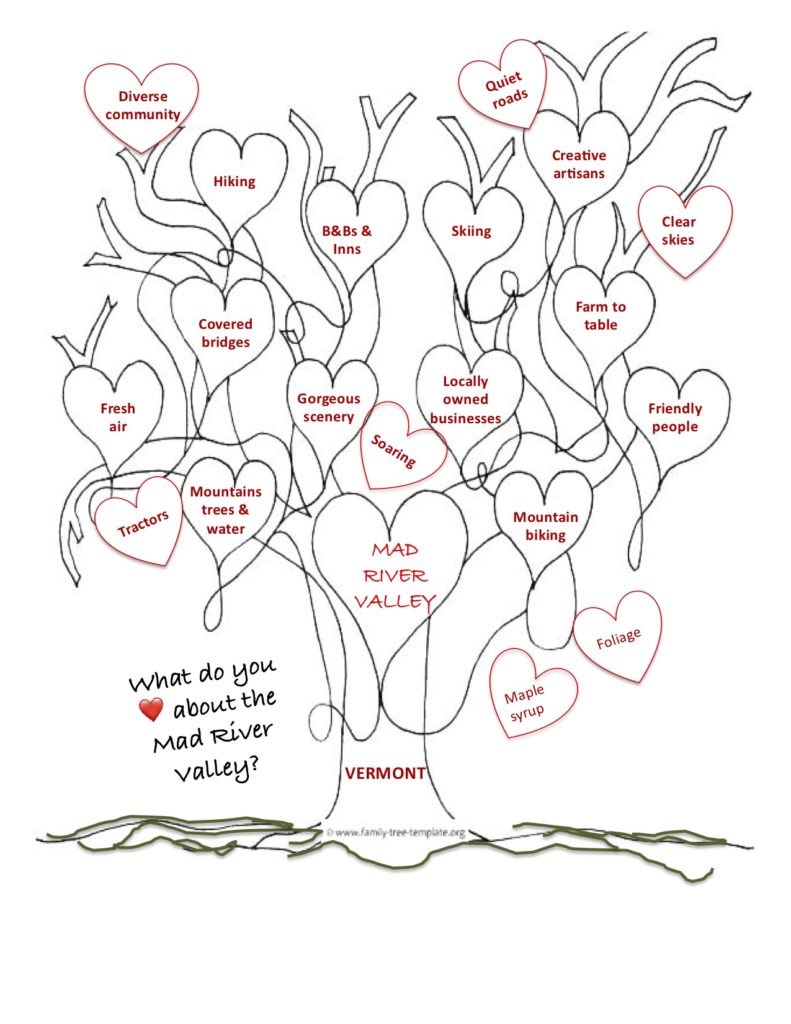 The answer's easy! First on the list is that the Mad River Valley is a diverse and welcoming community which has provided the opportunity for residents to build on their talents and for visitors to relax and leave the stress of a busy life behind. With so much variety it's easy to name 20 favorite things to love about the Mad River Valley.
If you love the outdoors you will love the possibilities for enjoyment. Whether you are a seasoned hiker or a more gentle walker,  the Mad River Paths and the Long Trail are favorites.  Warm weather offers the opportunity to test the waters of Blueberry Lake or local swimming holes.  Love cycling? The valley has that, as well as a world famous marathon. In the colder months a dog sled ride, snowshoeing, cross country skiing, free-heeling, downhill skiing and snowboarding are top of mind for lovers of the outdoors. Check out Sugarbush Resort, Mad River Glen, Ole's Cross Country Center or Blueberry Lake Cross Country and Snowshoeing Center.
If the arts are more 'your thing', there are numerous creative artisans in the Mad River Valley producing everything from hand made chocolates to bespoke pottery, and from welded garden ornaments to blown glass object'd art, and everything in-between. The Artisans' Gallery beautiful showcases many Vermont creations. Art broadly considered includes the year-round exhibitions and hands-on learning events sponsored by Valley Arts.
Food is, of course, something everyone loves and there is plenty to love in the Mad River Valley. The Mad River Taste Place has a plethora of local foods. Prominently featured are about 80 different local artisan cheeses as well as a selection of locally crafted spirits.  Condiments, cereals, bread and additional beverages are among the other items for visitors and locals to choose from.
The MadRiver Valley is fortunate to have the large majority of its shops, business, and accommodations locally owned. The business owners and employees are our neighbours. The owner is most often on site and the assistants know of which they speak!
West Hill House B&B is in the perfect location to be able to relax and explore the Mad River Valley. In 2006 we became owners and innkeepers of West Hill House B&B and it is a joy to assist you, our guests, to plan your Mad River Valley activities.
So, come spend some quality time in the Mad River Valley, in the beautiful Green Mountains of Vermont, and create your own list of 20 things you love.