June 26, 2017 by Corey A. Edwards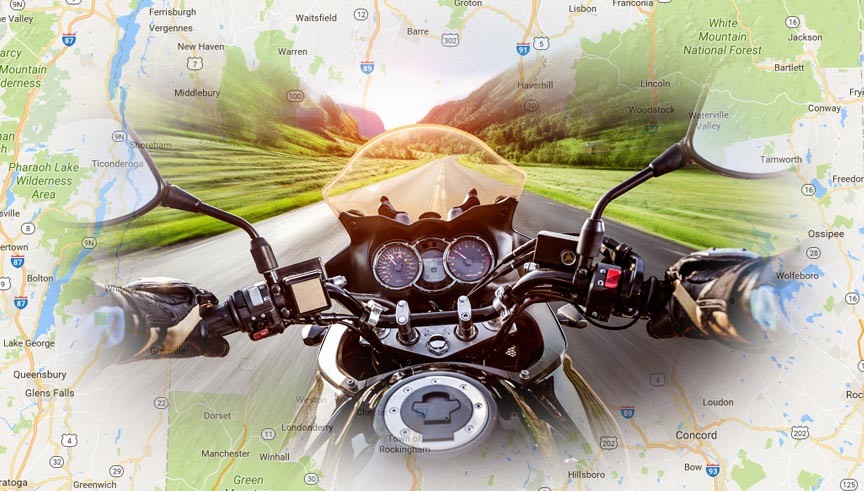 If you're looking for a Vermont motorcycle tour that'll take you through lots of iconic scenery, look no further than Route 100. Not only is it one of the most popular Vermont cycling roads, it runs right through the heart of the state!
Vermont summers are the perfect motivation for getting out into the great outdoors. One popular way to get out and soak up a lot of our gorgeous scenery is on two wheels. There may be no better way to enjoy our state's twisting mountain roads and beautiful views.
Read the rest of this page »
May 29, 2017 by Corey A. Edwards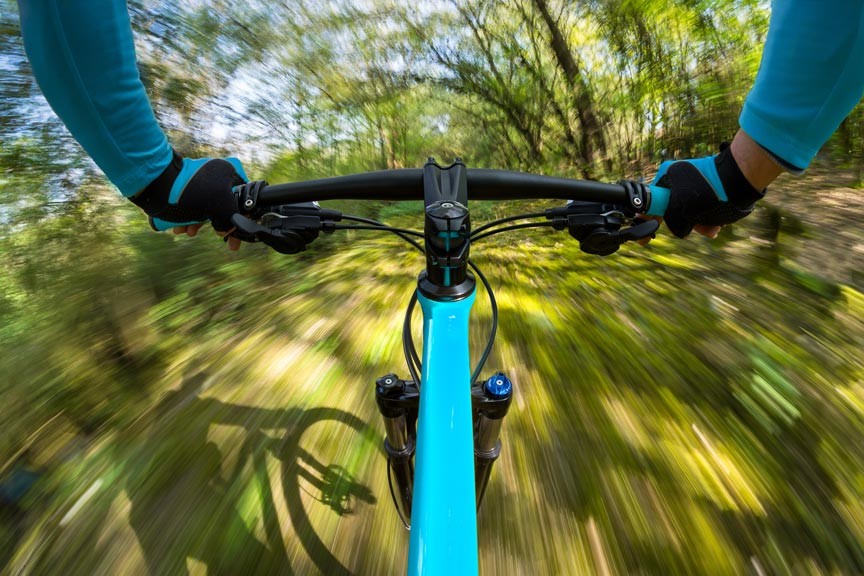 Vermont's Mad River Valley is crisscrossed with seemingly endless miles of mountain biking trails and well-maintained roads. If you've a passion for getting out on the old velocipede, you'd be hard-pressed to find a more friendly or scenic area to do it in!
Vermont has long been a bicycle-friendly state. Exploring trails or traveling from village to village is a great way to get out and about on two-wheels. That's especially true of the Mad River Valley region, tucked away as it is between two legendary mountain resorts, Sugarbush and Mad River Glen.
Read the rest of this page »
A beautiful, warm and sunny mid-April day just begs to be enjoyed so, having no overnight guest to attend to, we set out to enjoy the afternoon and view the works of area artisans.
Our afternoon outing started in Middlebury, about 45 minutes from the B&B, where we stopped at the Vermont Coffee Company for coffee and some lunch. The Vermont Coffee Company is a small company that began slow-roasting small batches of coffee in 1979. As they note, "All the coffees we buy are organic and fair trade. While on their own these aren't 'quality standards' they are standards for a higher quality of living for the farmers who grow the coffee." (Open weekdays only, until 2PM.)
Our guests love the dark roast that we use for our breakfast coffee. Buy Vermont Coffee Company coffee, save the brown paper wrappers and trade them in for some cool stuff – a travel mug? Perhaps, but saving up for a special Vermont Teddy Bear with a "Friends" t-shirt won't take too much longer!
Next stop was Bristol nestled at the foot of the Green Mountains just over the Gap from Warren. The town dates back to 1762. While many of the buildings date from a later time period, the entire downtown is a National Historic District. The town green has been a central part of village life throughout the town's history. The Bristol Band has presented outdoor summer band concerts in the gazebo on the town green every Wednesday from June through Labor Day since shortly after the Civil War.
Two beautiful shops on the main street in Bristol that are not to be missed bring to light the incredible talent of Vermont artisans.
Art On Main is a charming community supported artist cooperative showcasing the talents of artisans from around the state. This small gallery exhibits and sells an abundance of delightful creations, the work of over 80 artists both well known and newly emerging talent.
A wide variety of media are represented including hand thrown pottery, exquisite jewelry, textiles in various styles, woodenware, fine art, glass, small furniture items and photography.
The creations are attractively displayed making each item a treat for the eye. Numerous community events are scheduled throughout the year at Art On Main: rotating exhibits, featured artist series, open studio weekend, artist demonstrations and an emerging artists exhibit.
Vermont Tree Goods is an absolute joy to visit. This local company mills lumber and creates the most incredibly beautiful furniture from recycled heirloom trees that have reached the end of their growing years. Through the transformation into furniture, these magnificent beings extend their legacy by living on in homes and businesses. Using trees that are too large to fit into the usual lumber mill saws, Vermont Tree Goods artisans take the large trees and using their vision create what the tree wants to be made into.
From bedsteads to bookcases and tables to trivets, each piece of wood has a story. Each piece is hand crafted, natural-edged, Vermont grown and Vermont made. The pieces have timeless design and so stunningly finished that the grain of the wood cries out to be caressed. Unfortunately, in 2016, the largest elm in the entire northeast succumbed to Dutch Elm Disease. Fortunately however, at the end of its life Vermont Tree Goods and the Nature Conservancy worked together to continue the legacy of that beautiful tree and may lovely pieces have been created from the wood of this historic tree.
All the tables, benches and home goods crafted from this magnificent red elm by the VTG artisans are branded with the unique VT Elm logo, a silhouette of the tree.
We are proud that our guests are able to be part of this legacy as we have four teapot trivets made from this stately elm.
Before heading back to West Hill House B&B we stopped at a favorite, the Bristol Café, to sit outside in the warm sunshine and enjoy a mug of tea and some home baked goodies.
With explorations over for the day we headed back home and across the Gap to Warren.
If you are ready to escape from your usual routines for a while, your explorations can be just around the corner. We invite you to come stay with us at West Hill House B&B, adjacent to the Sugarbush Resort and Golf Club and just a few miles from the town of Bristol. Let us work with you to plan your road trip in the beautiful Green Mountains of Vermont.
How many words can you think of that contain the word moon? 10? 25? 50? More? Well done! An internet search finds over 190 words containing the word moon. Here are but a few…
Moon: The Moon is an astronomical body that orbits planet Earth, being Earth's only permanent natural satellite.
Man-in-the-moon: Although there is said to be a man in the moon whose face is always looking at us, Neil Armstrong was actually the the first man to set foot on the Moon.
Moonstone: n. A variety of feldspar valued as a gem for its pearly translucence.
Moonlight: n. The light reflected from the surface of the moon.
Moonshine: n.Illegally distilled liquor, especially whiskey. Also called regionally white lightning.
Blue Moon: a song written by Rodgers and Hart in 1934 which has become a classic and recorded by many.
Moonwalk: n. A dance step in which the dancer creates the illusion of walking forward while actually sliding back one foot at a time.
Honeymoon: n. The traditional holiday taken by newlyweds to celebrate their marriage in intimacy and seclusion.
Did you include Babymoon in your list? Yes, babymoon. It's not a tiny moon however it is a popular "moon" to be enjoyed by parents-to-be.
Babymoon: n. A relaxing and romantic vacation taken by parents-to-be before their baby is born.
Whereas a honeymoon is a celebration of your new life ahead, a babymoon is a celebration of the old life you're about to leave behind, well hopefully not leaving behind but celebrating the life you are about to bring into to your world.
General wisdom says you and your significant other are entitled to a babymoon during each pregnancy. After all, you're about to embark on seemingly months of straight up nighttime feedings (where you may even get a chance to see the moon!), dirty diapers, and crying so you might as well try to get in a little relaxation while you can.
No matter the season, a babymoon should not be the sightseeing adventure of a lifetime rather a chance for the two of you to relax and rekindle your relationship before your baby comes and life changes in ever so many ways. Some babymoon couples head to sea and sand, some to countryside gardens,  and some to the peace of the mountains.
So if it is the fresh air and peaceful mountains you are looking for, Vermont is the place to be. Outstanding bed and breakfasts invite relaxation, additionally many offer Babymoon Specials which may include such treats as a romantic dinner for two, couples' massages with a special prenatal massage for mom, chocolates of course and a small keepsake for baby. Nearby pathways and mountain trails invite walking and our friendly locally owned shops offer everything from hand crafted children's toys and snuggly quilts for the new little one to that something special to remember your trip by.  Especially noteworthy are the excellent restaurants with healthy, locally grown food which is a treat to body and soul.
Therefore, if you are parents-to-be, we invite you to book yourselves a babymoon and relax in beautiful surroundings of West Hill House B&B nestled in the beautiful, peaceful Green Mountains of Vermont.
February 20, 2017 by Corey A. Edwards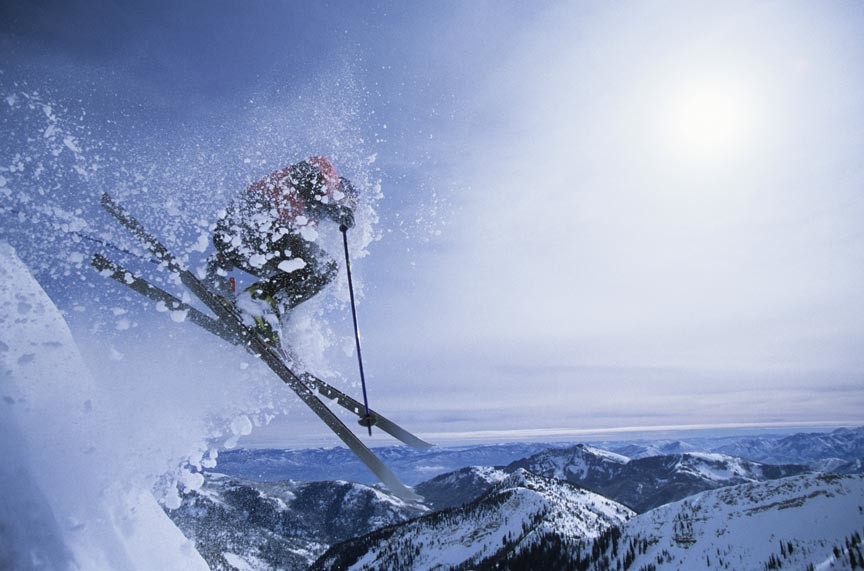 To turn a popular phrase on its head: Spring is coming! Get your Sugarbush lift tickets now while there is still so much good snow on the slopes.
It's true: warmer, sunny weather is on its way and all that great snow is not going to last forever. Consequently, now is the time to take advantage of the last remaining weeks of skiing we have left. Here in Warren, VT, we have a number of skiing solutions right at our fingertips.
Sugarbush, for example, has a number of events on tap for the month of March. One, scheduled for March 4th, targets expert skiers who are looking to strut their stuff and potentially take home a cash prize!
Read the rest of this page »
February 5, 2017 by Susan
Maple syrup and Vermont go together like, well, maple syrup and pancakes! Forty years are required to grow a sugar maple tree large enough to tap. A tree ten inches (25 cm) in diameter is considered minimum trappable size for one tap. A grove of sugar maples is called a sugar bush or sometimes a maple orchard. It takes 4-5 taps to produce enough maple sap (40 gallons – 150 liters) to produce one gallon of syrup. Would you like to see it in action?
The Vermont Maple Open House Weekend will be held the weekend of March 25th and 26th in 2017, and you can experience it right here around West Hill House B&B.
The West Hill Sugar Orchard is a short walk from the B&B and is a small scale, locally operated and community supported maple syrup producer. The orchard gathers its sap by bucket and boils it over a wood fire using traditional maple sugaring techniques. Owner Glenn and his associated will be ready to welcome you for a visit over the weekend!
For breakfast we shall of course be serving maple syrup to accompany Susan's delicious dishes, and maybe even as part of breakfast dessert. Newly produced 2017 will be available to purchase packaged in Glenn's signature glass bottles decorated by his own wood prints. To help you enjoy this special weened we have created a special package just for you!
Read the rest of this page »
January 9, 2017 by Peter MacLaren
As we look out the windows at West Hill House B&B during the winter months, we are thankful for the beautiful snowfalls, the ski areas and the great outdoor activities the local mountains and surrounding area offer.
While one man may not be able to move a mountain he surely can shape what happens on a mountain. Perry Merrill (1894-1993) is often called the "the father of Vermont's State Parks and Alpine Ski Areas…Merrill was the Vermont State officer who could lease State land…". (The History of Vermont Skiing by Jeremy Davis). It was Merrill who seems to have put Vermont on skis. With his help, Vermont received workers and money as part of  government project know as the Civilian Conservation Corp (CCC). In the 1940s, the CCC was responsible for building ski rails in Vermont which were the foundation for much of today's ski industry.
Vermont currently boasts some 15 major ski resorts as well as a number of smaller ski areas. Suicide Six, near Woodstock, VT., was the earliest resort opened in 1934. Others, including Mad River Glen- Ski It If You Can – and Sugarbush Resort – Be Better Here – both here in the Mad River Valley, were not far behind. Once night  temperatures fall to freezing, mountain resorts start snowmaking to provide base coverage then Mother Nature takes over. It is not unusual for Sugarbush to record 300″ (7.62m) or more of snow in a good winter.
Read the rest of this page »
July 29, 2016 by Corey A. Edwards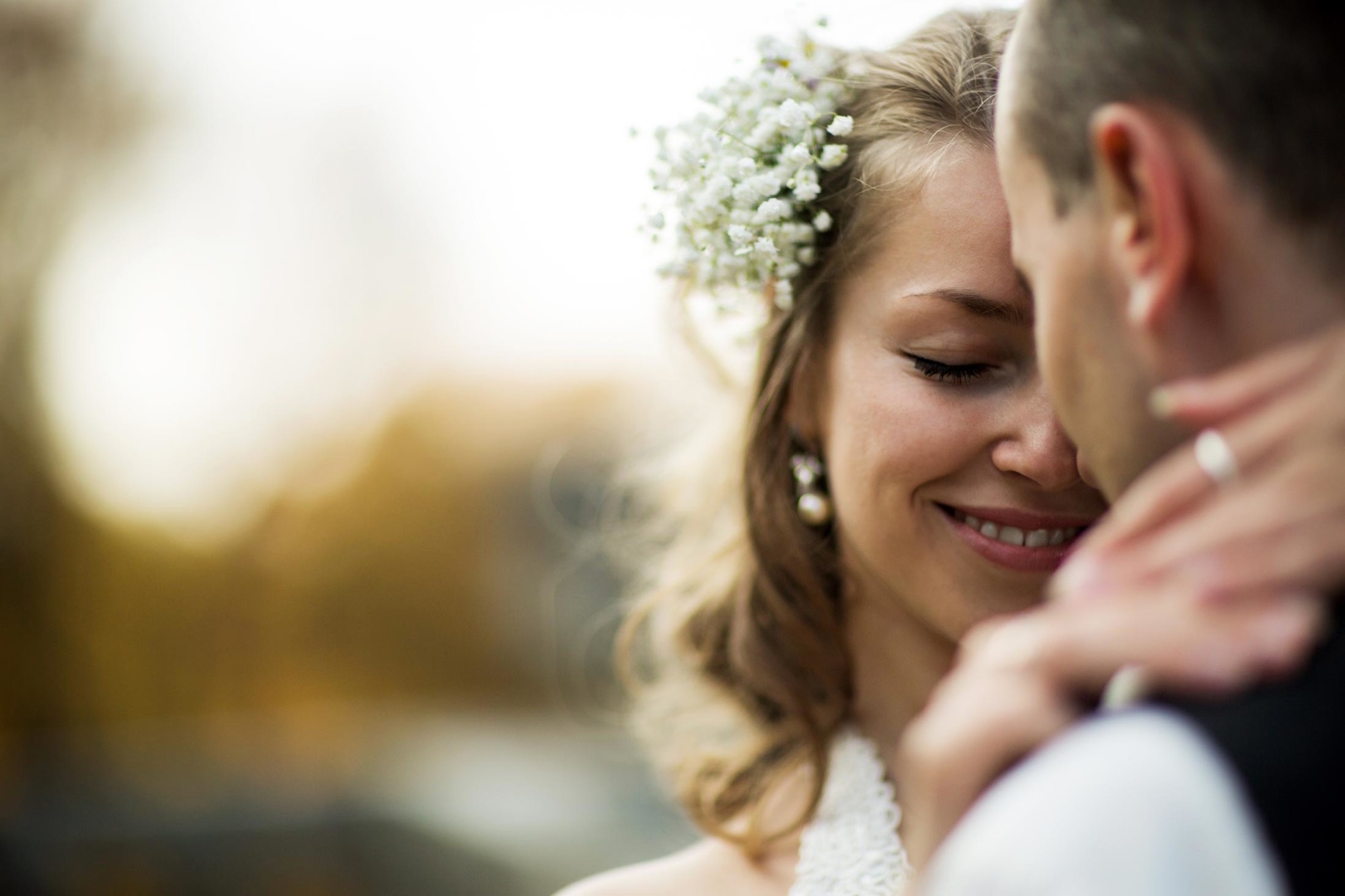 West Hill House B&B has an excellent reputation for providing unforgettable Vermont elopements. The Mad River Valley is a beautiful setting and we're adding to that with our Year of Seasonal Vermont Elopement Specials!
You don't have to slip out under cover of night to have an elopement. Today "elopement" generally just means a smaller wedding. Still well thought out and planned but with a smaller attending group. Just the couple or with a few friends and family, for example.
Read the rest of this page »
July 18, 2016 by Corey A. Edwards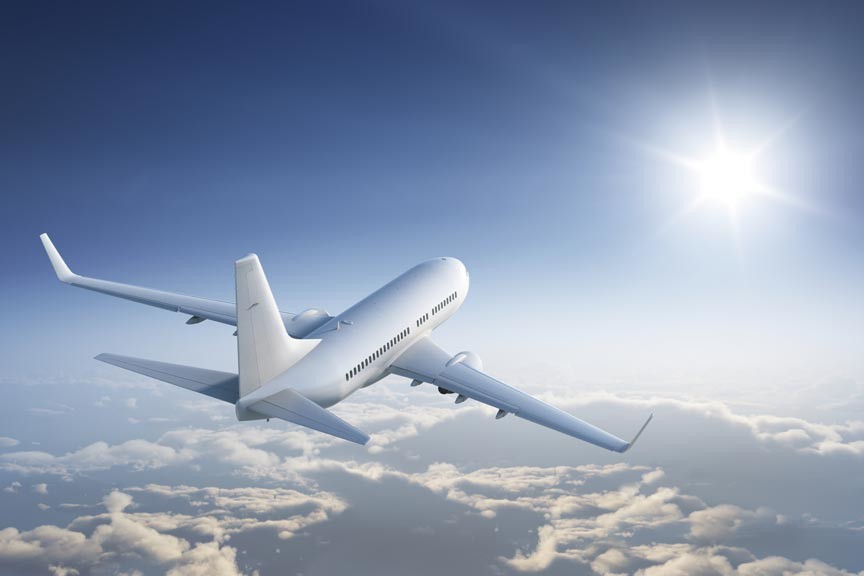 Did you know you can take direct flights to Burlington VT from an increasing number of major cities? It's true!
Direct flights to Burlington VT are increasingly common – and talk about convenience!
When you take a commercial flight into Burlington, you'll land at Burlington International Airport (BTV). BTV is a small, and friendly airport. Be sure to check out the green roof on top of the parking garage, with its flowers, plants, and picnic tables. There's even a yoga studio to help unwind after your flight.
Read the rest of this page »
June 7, 2016 by Peter MacLaren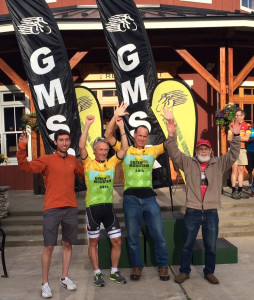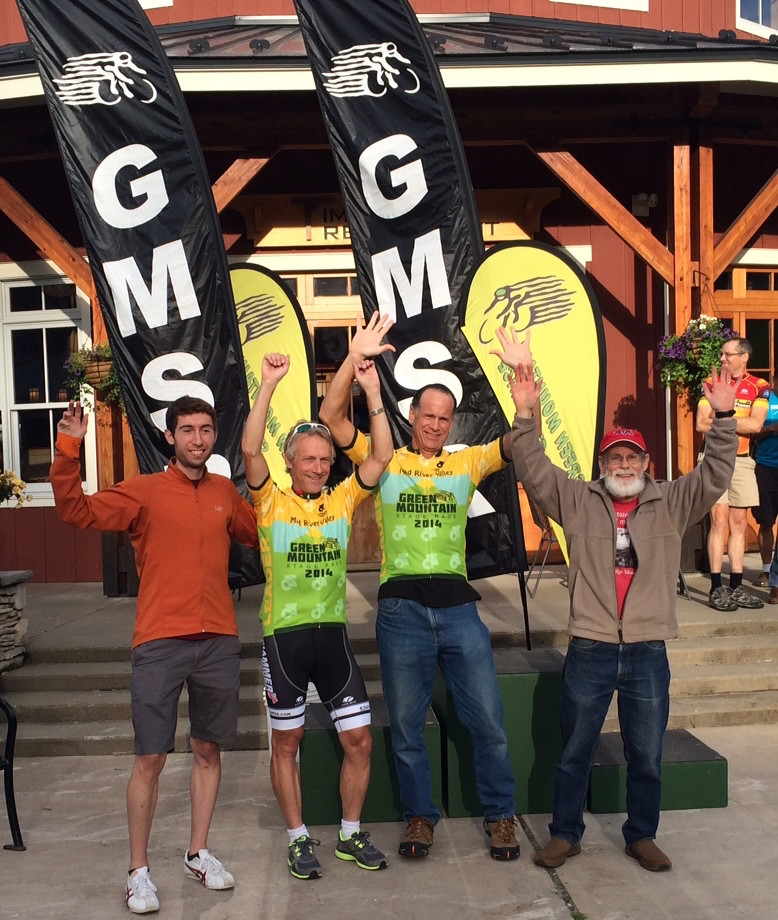 The Green Mountain Stage Race will take place September 2nd to 5th, 2016, offering, as always, 4 days of exciting and challenging racing in the mountains of Vermont. We are honored to have had many accomplished cyclists stay at West Hill House B&B for the Green Mountain Race and look forward to the event again this year!  In prior years our guests have monopolized the podium, probably because of Susan's great breakfasts!
Lodging for the GMSR
We know how to be great domestiques and here are a few other perks to consider:
We have a large barn (our Handsome Red Barn) where there is room for you to set up and make adjustments
We have indoor storage for your bikes in the barn, and we'll be happy to store them for you if you ship them ahead
Guests rave about how comfortable our beds are
We provide breakfast at the time you need it for your race schedule
If you stay with us for the race for three or more nights we offer a 15% discount
AND: If you are first in your class as of the end of the 3rd day of racing, that night will be compliments of the B&B!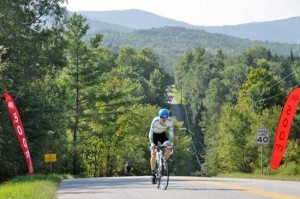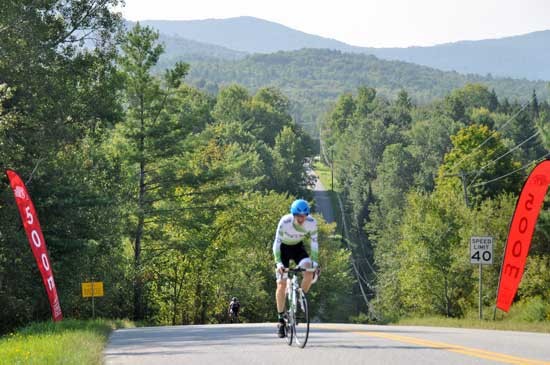 Registering for the GMSR
You can register for the race online or by mail to: Green Mountain Stage Race, LLC P.O. Box 1172 Waitsfield VT 05673. Then book your room online here at West Hill House B&B or give us a call at 802-496-7162.
Biking all summer long!
In addition to the GMSR there is great cycling and mountain biking in the Mad River Valley all summer.  Please checkout our Cycling page and the Road & Mountain Biking page on the Mad River Valley website.
November 13, 2015 by Corey A. Edwards
The 17th annual Country Christmas Open House, held in the Mad River Valley's Waitsfield and Warren, Vermont, December 5th & 6th 2015, is a great opportunity to celebrate the season with several festive activities, get some shopping done, and maybe even be immortalized on canvas!
The Mad River Valley really knows how to put on an event and the 17th Annual Country Christmas Open House is no exception.
This year, businesses in both Warren and Waitsfield are working to make this popular, annual event more festive then ever before! Gaily decorated Christmas trees will dot the downtown sections of both towns, accompanied by the warmth of festive, glowing luminarias along the banks of the Mad River.
Read the rest of this page »
September 11, 2015 by Corey A. Edwards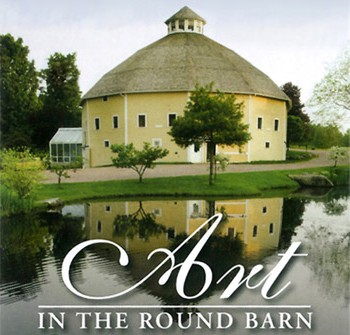 Green Mountain Cultural Center's 25th annual Art in the Round Barn will be opening soon to showcase fine art from around the region and beyond, September 21st to October 12th, 2015.
A popular, annual art show that caps off the Mad River Valley's summer art season, Green Mountain Cultural Center's Art in the Round Barn is a tasteful and worthy collection of local and regional artworks including oil, pastel, and watercolor paintings, various types of sculpture, and an assortment of mixed media pieces, including fiber, metal, wood, and found object.
A juried art show drawing hundreds of applicants, Art in the Round Barn kicks off Sunday, September 20th, from 4pm to 7pm, with the highly anticipated "Meet the Artists" wine and food reception. Have an opportunity to meet these talented artists, see their art before it sells, and enjoy some delicious food and drink.
Read the rest of this page »