July 29, 2016 by Corey A. Edwards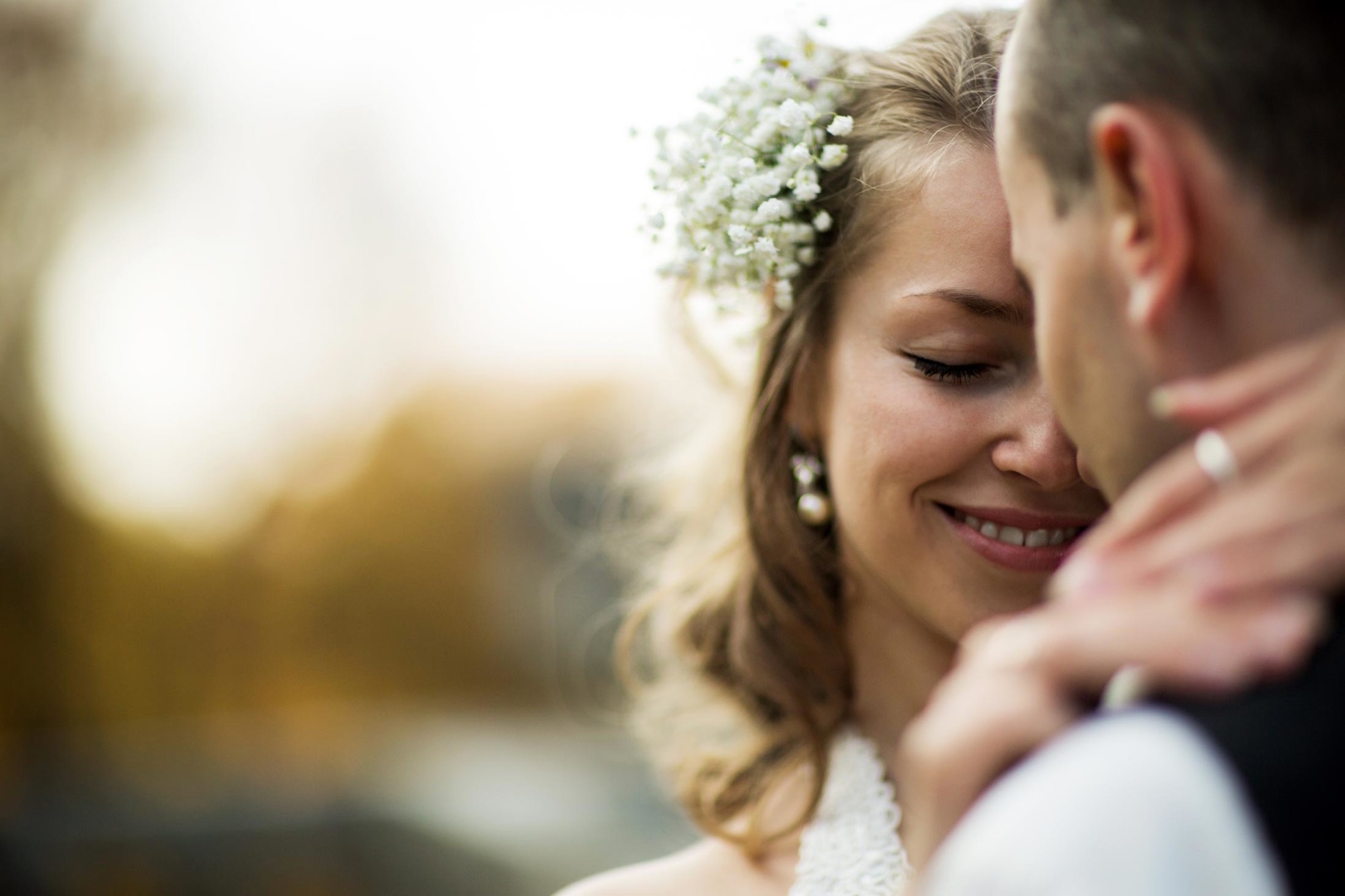 West Hill House B&B has an excellent reputation for providing unforgettable Vermont elopements. The Mad River Valley is a beautiful setting and we're adding to that with our Year of Seasonal Vermont Elopement Specials!
You don't have to slip out under cover of night to have an elopement. Today "elopement" generally just means a smaller wedding. Still well thought out and planned but with a smaller attending group. Just the couple or with a few friends and family, for example.
Read the rest of this page »
July 18, 2016 by Corey A. Edwards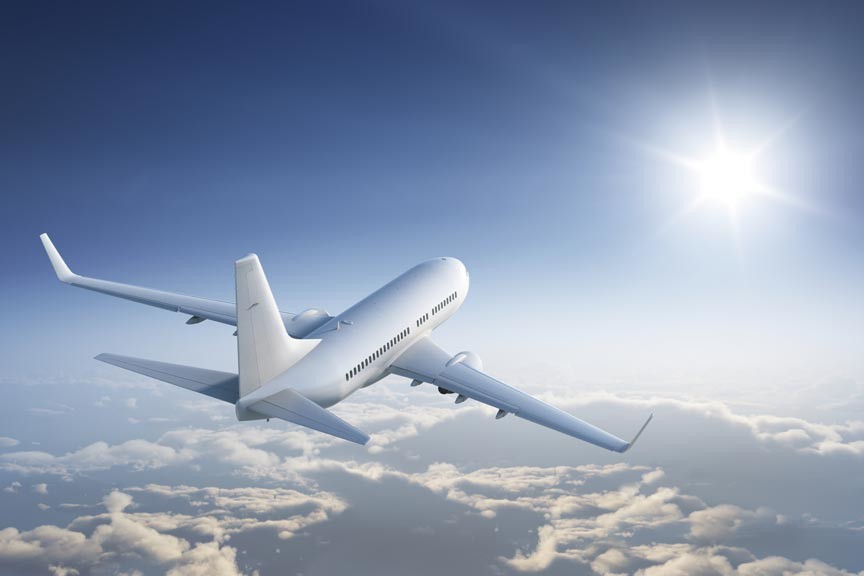 Did you know you can take direct flights to Burlington VT from an increasing number of major cities? It's true!
Direct flights to Burlington VT are increasingly common – and talk about convenience!
When you take a commercial flight into Burlington, you'll land at Burlington International Airport (BTV). BTV is a small, and friendly airport. Be sure to check out the green roof on top of the parking garage, with its flowers, plants, and picnic tables. There's even a yoga studio to help unwind after your flight.
Read the rest of this page »
June 7, 2016 by Peter MacLaren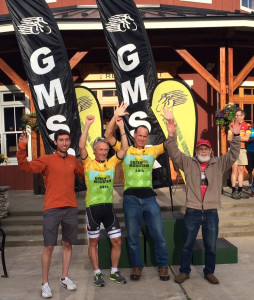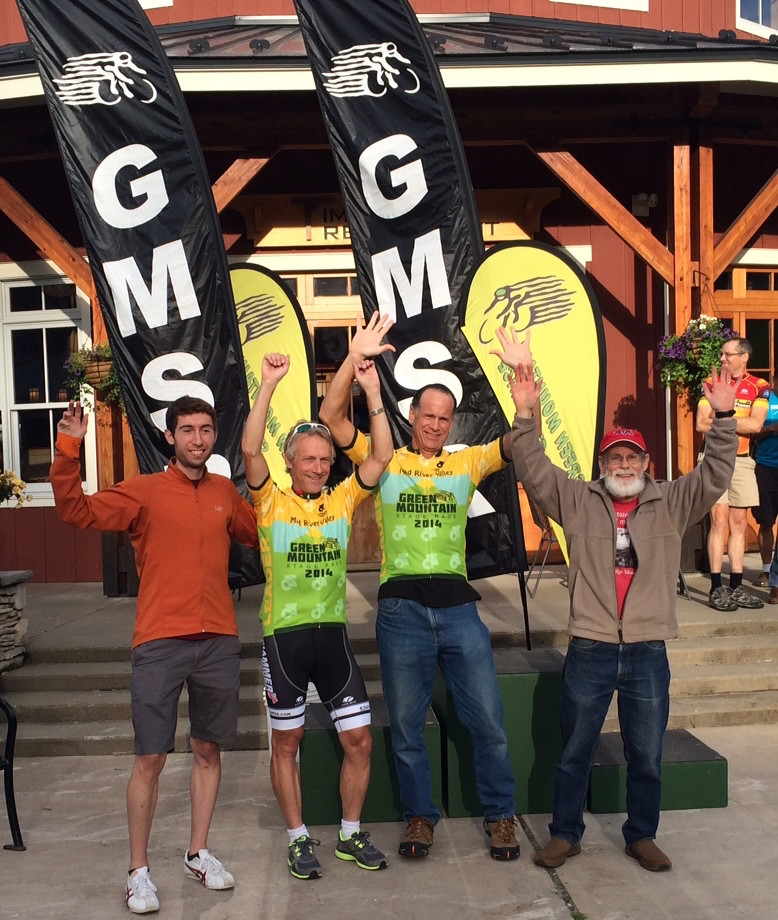 The Green Mountain Stage Race will take place September 2nd to 5th, 2016, offering, as always, 4 days of exciting and challenging racing in the mountains of Vermont. We are honored to have had many accomplished cyclists stay at West Hill House B&B for the Green Mountain Race and look forward to the event again this year!  In prior years our guests have monopolized the podium, probably because of Susan's great breakfasts!
Lodging for the GMSR
We know how to be great domestiques and here are a few other perks to consider:
We have a large barn (our Handsome Red Barn) where there is room for you to set up and make adjustments
We have indoor storage for your bikes in the barn, and we'll be happy to store them for you if you ship them ahead
Guests rave about how comfortable our beds are
We provide breakfast at the time you need it for your race schedule
If you stay with us for the race for three or more nights we offer a 15% discount
AND: If you are first in your class as of the end of the 3rd day of racing, that night will be compliments of the B&B!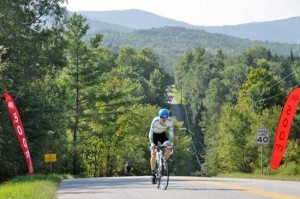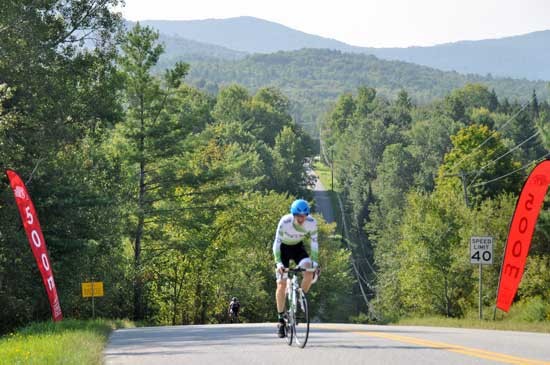 Registering for the GMSR
You can register for the race online or by mail to: Green Mountain Stage Race, LLC P.O. Box 1172 Waitsfield VT 05673. Then book your room online here at West Hill House B&B or give us a call at 802-496-7162.
Biking all summer long!
In addition to the GMSR there is great cycling and mountain biking in the Mad River Valley all summer.  Please checkout our Cycling page and the Road & Mountain Biking page on the Mad River Valley website.
Maple syrup and Vermont go together like, well, maple syrup and pancakes! Forty years are required to grow a sugar maple tree large enough to tap. A tree ten inches (25 cm) in diameter is considered minimum trappable size for one tap. A grove of sugar maples is called a sugar bush or sometimes a maple orchard. It takes 4-5 taps to produce enough maple sap (40 gallons – 150 liters) to produce one gallon of syrup. And right now the sap is being boiled down to make the world famous Vermont Maple Syrup with Maple Festivals happening here in the Mad River Valley as well as across the state.
Vermont has strict Maple Laws governing the production of maple syrup to ensure that you get the highest quality maple syrup. For such a deliciously complex flavor, maple syrup is surprisingly simple to make. Seeping spring-time sap from a maple tree is collected and boiled down to a golden syrup. Nothing is added in the entire process and only water is removed, leaving one of nature's remarkably culinary gifts.
For years, Vermont maple syrup has been divided into one of four grades based on color and flavor.  As consumer preference has changed over the past century, so too has the grading system evolved to provide a more accurate description based on consumer preference.  The names of each grade, however, did not necessarily provide a meaningful description of the syrup.  With the old system of grading, Grade B was often mistaken for being a lower quality than Grade A, when in fact the quality was just the same it just had a stronger taste.
Beginning in 2014, Vermont maple syrup producers started using a newly developed "Vermont" grading system that provides a better description of each grade, or class, of syrup.  
Read the rest of this page »
November 13, 2015 by Corey A. Edwards
The 17th annual Country Christmas Open House, held in the Mad River Valley's Waitsfield and Warren, Vermont, December 5th & 6th 2015, is a great opportunity to celebrate the season with several festive activities, get some shopping done, and maybe even be immortalized on canvas!
The Mad River Valley really knows how to put on an event and the 17th Annual Country Christmas Open House is no exception.
This year, businesses in both Warren and Waitsfield are working to make this popular, annual event more festive then ever before! Gaily decorated Christmas trees will dot the downtown sections of both towns, accompanied by the warmth of festive, glowing luminarias along the banks of the Mad River.
Read the rest of this page »
September 11, 2015 by Corey A. Edwards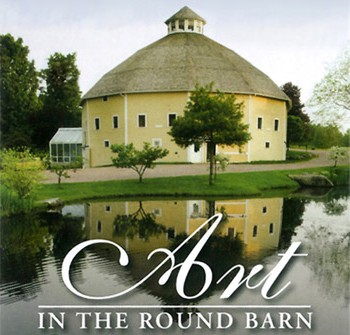 Green Mountain Cultural Center's 25th annual Art in the Round Barn will be opening soon to showcase fine art from around the region and beyond, September 21st to October 12th, 2015.
A popular, annual art show that caps off the Mad River Valley's summer art season, Green Mountain Cultural Center's Art in the Round Barn is a tasteful and worthy collection of local and regional artworks including oil, pastel, and watercolor paintings, various types of sculpture, and an assortment of mixed media pieces, including fiber, metal, wood, and found object.
A juried art show drawing hundreds of applicants, Art in the Round Barn kicks off Sunday, September 20th, from 4pm to 7pm, with the highly anticipated "Meet the Artists" wine and food reception. Have an opportunity to meet these talented artists, see their art before it sells, and enjoy some delicious food and drink.
Read the rest of this page »
Stirring it up: Last week was the first week for our Community Supported Agriculture share for this year and it got me thinking about carrot greens.  Carrot greens are most often thrown away during meal prep but I thought there had to be a use for them. I searched the internet, got some inspiration from a number of websites then opened the fridge and built a salad. I used various quantities of veggies untill it looked and tasted good.  Quantities are to the best of my memory!
Carrot Greens Salad
1 1/2 – 2 c. cleaned & chopped carrot greens
1 c. black beans, pre cooked or canned
1 – 1 1/2 c. garbanzo beans (aka chick peas), pre cooked or canned
3 med carrots, diced
4-5 stems parsley, fresh & chopped
1 scallion thinly sliced
5-6 mint leaves, fresh & chopped
1 1/2 c. quinoa, cooked & cooled
4-5 green peas in the pod, fresh and thinly sliced
Dressing
1/2 c. olive oil
3T. red wine vinegar
1 small clove garlic, crushed or 1/4 t. dry garlic bits (not powder)
2-3 T. lemon juice, fresh
2 t. sugar
Prepare all the vegetables and place them in a large bowl along with the cooled quinoa. Prepare the dressing by putting all the ingredients in a small jar and, with the lid on,  shaking it well. Pour the dressing over the veggies about 10 minutes prior to serving and lightly toss the salad. Be sure to adjust the quantities and veggies to your liking! It tastes great the following day too and the carrot greens are still fresh looking. Bon appétit!
Next time I might add about 1/2 c. corn kernels and 1 med tomato, diced. I served this with a side of a couple of slices of Cabot Seriously Sharp Cheddar cheese. This salad was a great meal in itself.
Dishing it out: As a child I was sometimes called "carrot top" by those out to tease me but seriously, I had red hair and a carrot top is green.  Obviously those folks had no idea what they were talking about and, thus far in my life, I've never seen anyone with naturally green hair!
That being said, we love the carrot greens we get from Muddy Boots CSA and we love being part of the Muddy Boots CSA (Community Supported Agriculture) which is a collaborative venture of  Kingsbury Market Garden, Wood's Market Garden and Burnt Rock Farm.  It also includes dairy products from several of the local farms including Von Trapp Farmstead and Ploughgate Creamery at Bragg Hill Farm. Our week one share was a marvelous selection of absolutely fresh produce including brie cheese, luscious tomatoes, tasty shallots, crisp carrots and cucumber, crunchy kale, dried black beans, beautiful lettuce, pungent basil, deep red beets, and more. How could you not like any of it, or waste any of it which is why I wondered about the carrot greens. Carrot Greens Salad, what a perfect way to celebrate the wonderful farms and hard working farmers this 4th of July or on Canada Day if you are north of the border!
December 28, 2014 by Corey A. Edwards
Vermont is known for many things – skiing, hiking, beautiful foliage, welcoming inns – but did you know about the state's burgeoning wine industry? If not, you soon will as their success and fame can only grow – and what better way to get acquainted than with a visit to one or more of the many Vermont wineries?
There's no stopping the current growth of Vermont's wineries. Our state's unique and popular fruit wines have been a regional specialty for decades but the proliferation of Vermont's fine wines, hard ciders, and meads rival the state's production of syrup – and that's saying something!
Some of this success is due to up and coming grape species that work well in Vermont's shorter growing season. Marquette, Frontenac, and La Crescent grapes thrive in Vermont's climate and soil to create award-winning wines. Vermont wineries are also some of the only ones in the country producing the sweet and delicious dessert wine made from grapes left on the vine until they freeze: sweet ice wine!
Read the rest of this page »
December 20, 2014 by Peter MacLaren
Have you been reading "Top 10" lists over the last few weeks? If so you will have you see lists of almost everything under the sun, Top 10 Ugliest Cars, Top 10 Best Places to Live, Top 10 Best Companies to Work For, Top 10 Best Universities, and who knows, maybe even a list for the Top 10 Best Top 10 Lists!
Well…  here's our "Top 4" list – Four Great Reasons to come Ski in the Mad River Valley this Winter.
1.  Mad River Glen – Mad River Glen – Ski It If You Can. Seriously, don't miss out on skiing this legendary co-op owned ski area. Ranked by Ski Magazine as one of the most challenging on the east coast of the US, Mad River Glen provides an opportunity for skiers of all levels to ski a variety of trails on natural snow though narrow trails which follow the terrain. Riding the Single Chair, chairlift is an absolute must! Lessons, ski shop and General Stark Pub are hillside amenities. Down hill, telemark, and cross country skiers will love MRG but be warned snowboarders… you will  have to look elsewhere for your downhill excitement as no snowboards are allowed.
2. Sugarbush Ski Resort – As one of the largest ski areas in the northeastern US, and with two mountains to choose from, Lincoln Peak and Mount Ellen, snowboarders and skiers alike will enjoy the range of it's 111 trails from beginner slopes to the more challenging black diamond runs. Sugarbush is locally owned and offers lessons, a variety of places for foodies, ski shop and accommodations.
3. Blueberry Lake Cross-Country Center– Is a cross country skiers' delight. Designed for the average skiers,  outdoor enthusiast can enjoy the classic or skating style of skiing or can snowshoe on the 11 trails which includes 30km of groomed trails. Ski and snowshoe rentals are available as are lessons. Pre-skiing age children can also enjoy the outdoors in the comfort of a pulk which can also be rented. And for dog lovers, your well behaved dog is welcome and please, remember to clean up after your pooch.
4. Olé's Cross-Country Center – Offering about 40km of groomed trails, lessons, rentals of both skis and snowshoes, a deli and friendly staff, Olé's beckons to cross-country skiers of all ages to come and enjoy winter. With relatively flat terrain skiers can explore the trails while getting great mountain views and if quiet woodland trails are your choice you'll find them here too. There are about 15km reserved for snowshoeing only and today's modern snowshoes are a lot easier to walk in that the old, oversized 'tennis rackets' and you don't need special boots, your regular winter boots fit these snowshoes nicely.
The Mad River Valley offers skiing of all sorts, comfortable B&Bs and slope-side accommodations, friendly folks, great food, beautiful shops, gorgeous mountains, stately trees, as well as wonderful snow, more mountains, more trees, more snow and lots of fresh, crisp mountain air.
Get your mittens and scarf ready and consider this your invitation to visit Vermont, winter in its natural state. Come experience skiing at its best. We're ready and waiting for you…what are you waiting for?
If you live in or near a farming community you have doubtless heard of CSA, Community Supported Agriculture, which enables consumers to purchase local, seasonal produce direct from the farmer.

Farmers and consumers both benefit from the CSA scenario. Farmers have time to market their food before the start of their long days in the fields, they receive payment for their produce early in the season which helps with their cash flow, and they have the opportunity to meet the people who purchase the results of their labors.
Consumers benefit as well with absolutely fresh food full of vitamins and flavor, they learn about new foods and new recipes, they know where their food is coming from, and they develop a relationship with "their farmer(s)".
Here in the Mad River Valley there are several CSA programs underway and we recently bought a "share" in Muddy Boots, a CSA collaborative effort between three organic farms, Kingsbury Market Garden, Wood's Market Garden and Burnt Rock Farm. Other smaller producers will also be involved  so we will have the option of also receiving fresh bread, butter, sunflower oil, dry beans and a variety of other wonderful items.
Muddy Boots recently had an open house where we met one of "our farmers", Aaron of Kingsbury Market Garden, who was getting his tractor ready for onion planting, and Marisa of Bragg Farm in Fayston, one of the smaller producers, who will be providing butter and cheese products.
Not only did we meet these two, we met a new-to-us food, Claytonia, which is quite delicate in appearance, tastes somewhat sweet, is full of vitamin C and will make a lovely addition to a salad of fresh greens.
This year at West Hill House B&B we will be incorporating items from our CSA share into our breakfasts so you, our guests, will be able to taste fresh, farm-to-tummy produce from our neighbors.