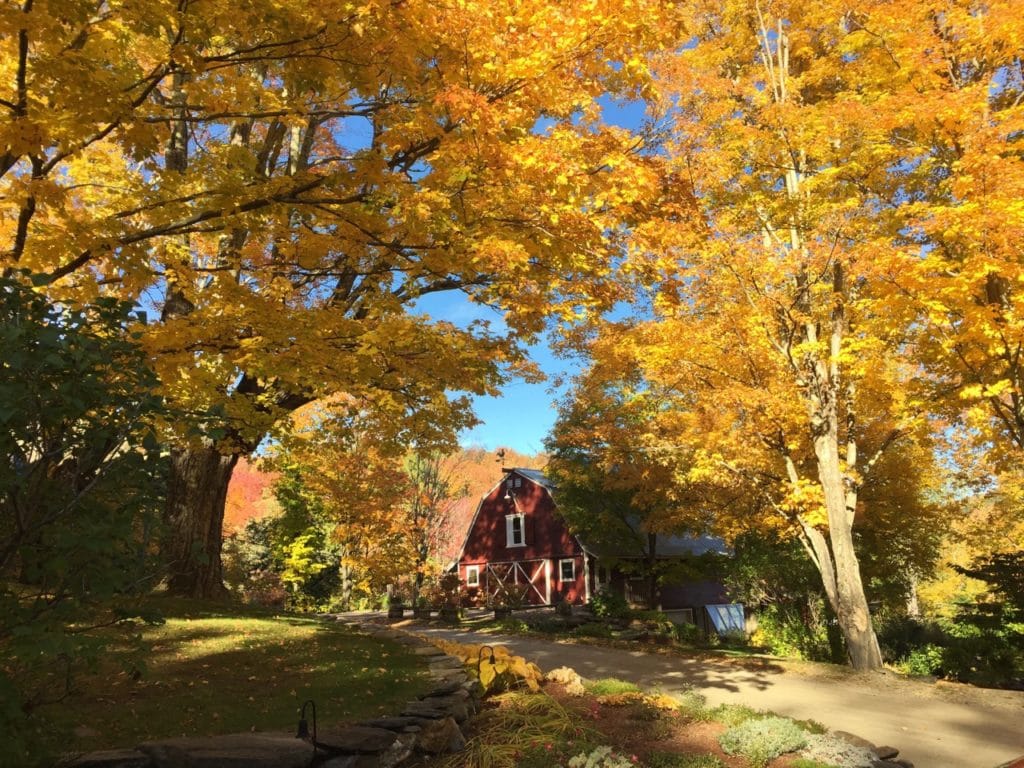 We're still patiently awaiting the reopening of our Vermont Bed and Breakfast on July 1. You can read more about what we will be doing to keep your visit as safe and healthy as possible here.
It's been many months that we've been closed to our guests, and we can't wait to start welcoming you back through our doors. While we wait, though, how about doing a little future planning and booking a stay at our Vermont B&B this fall, where you can see some of the finest examples of Vermont fall foliage around? As the fiery shades of fall blaze their path through the mountains around us, you can expect nothing short of a spectacular fall in Vermont.
Our Vermont Bed and Breakfast is located in the Green Mountains, just minutes from the famed Sugarbush Ski Resort, and in the heart of Vermont's Mad River Valley. Here, Vermont is at its most spectacular. And, with several beautiful acres to explore at your leisure, you don't even have to venture out far to see the very best Vermont fall foliage. Fall is an exceptionally popular time of year to visit us, though, so you should make your plans as early as possible. Book your room at our Vermont Bed and Breakfast today!
A Dazzling Display of Vermont Fall Foliage Awaits
While there's no one perfect time to visit us in the fall, you can generally expect Vermont fall foliage to peak somewhere around mid-September through mid-October. You can keep track of the development of fall color as the season progresses on Vermont's Fall Foliage Tracker. There are a few general rules of thumb when it comes to timing your trip to see Vermont fall foliage. The earlier in the season you are, your better chances are in northern Vermont and/or in higher elevations where the weather is cooler. And, of course, the higher in elevation you go, the better your view out over the colorful valleys below. Marshy areas around water also offer pretty good early-season fall colors.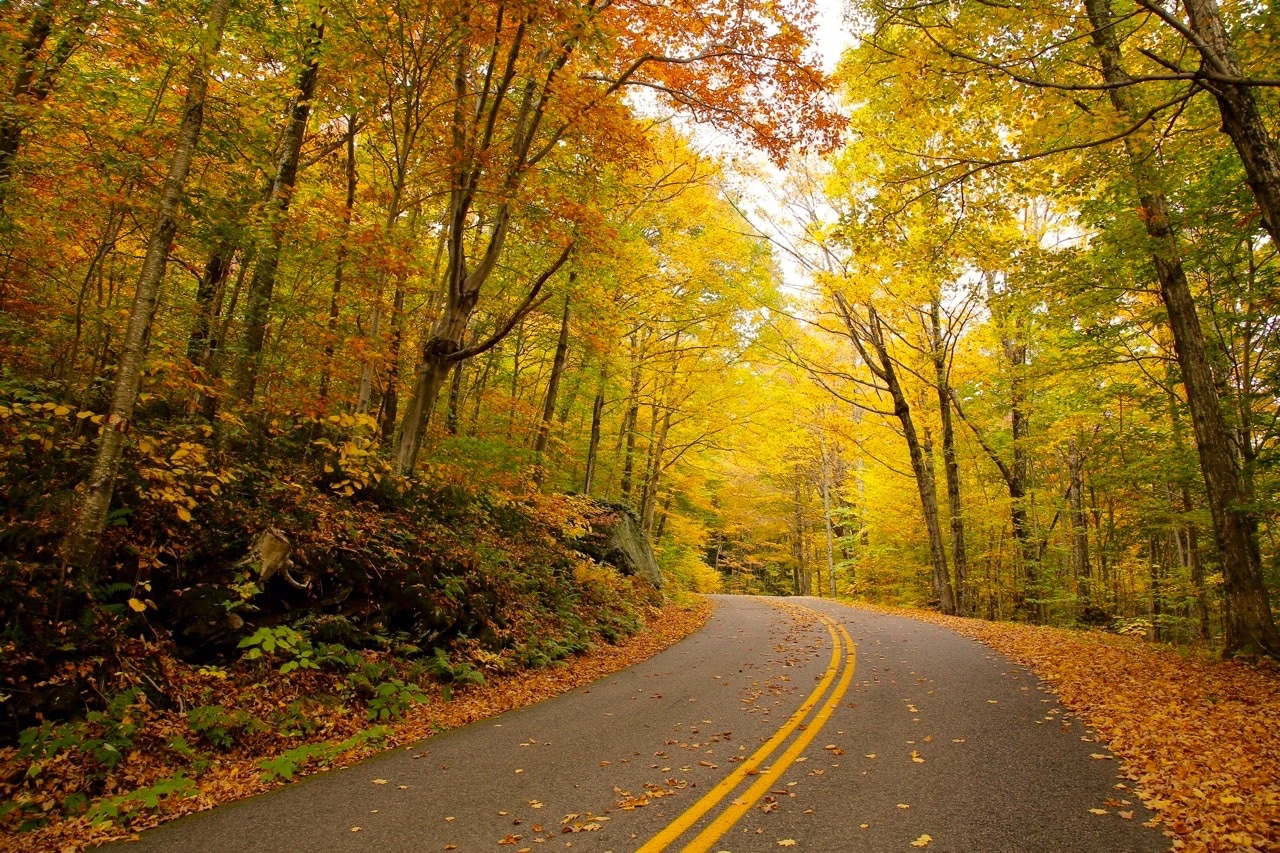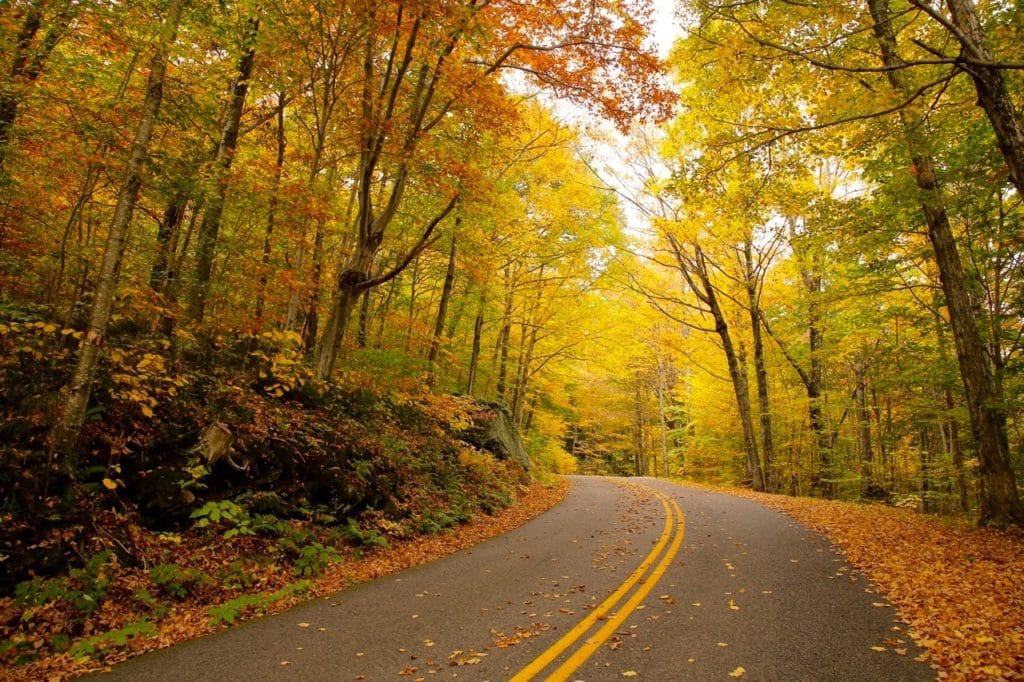 There's no doubt about it; Vermont fall foliage is absolutely stunning. The single best thing you can do to ensure a memorable vacation to Vermont in the fall is to plan ahead, ensuring you're able to take in the beauty of this incredible area while soaking up the comfort and hospitality of our Vermont Bed and Breakfast. Once the important first step of making your reservation at our Vermont B&B is taken care of, you're probably wondering where to go to see the most dazzling displays of Vermont fall foliage. We're here to help!
Here's a guide to enjoying the very best of Vermont fall foliage near our Bed and Breakfast.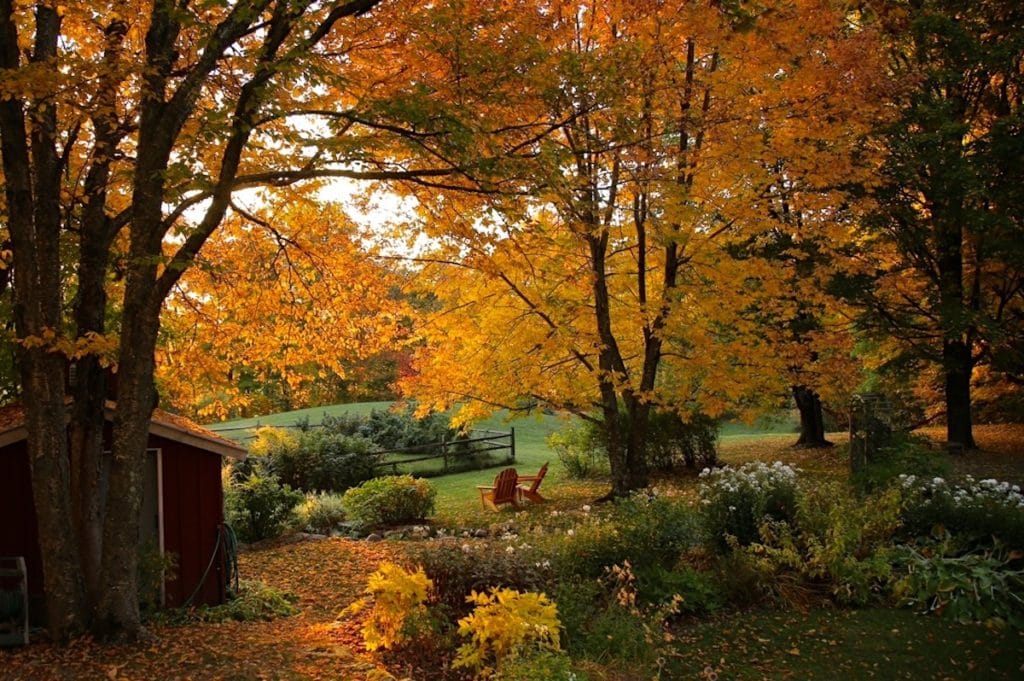 The Best Vermont Bed and Breakfast to Choose This Fall
Our quiet, secluded Bed and Breakfast, nestled in the rural countryside of Vermont, is the perfect place to enjoy a little romantic escape this fall. We're located in the charming town of Warren, VT, and in the heart of the Green Mountains and the stunning Mad River Valley. While some of the state's top attractions are easy to get to from here, there's something magical about spending time at our Inn, where you'll experience a quintessential New Englund getaway.
Our Vermont Bed and Breakfast offers 9 distinct guest rooms, and you'll wake up to the best breakfast in the state, made fresh right here in our kitchen. After a full day exploring and taking in Vermont's stunning fall foliage, return to our B&B for an afternoon happy hour with beer, wine, and maybe even a taste of Scotland if you're up for it, at our one-of-a-kind Quaich Single Malt Scotch bar. Taking care of you is our specialty, and no one does it better than our Vermont B&B. Get ready to witness this year's fiery explosion of color, and book your room at our Vermont Bed and Breakfast today!