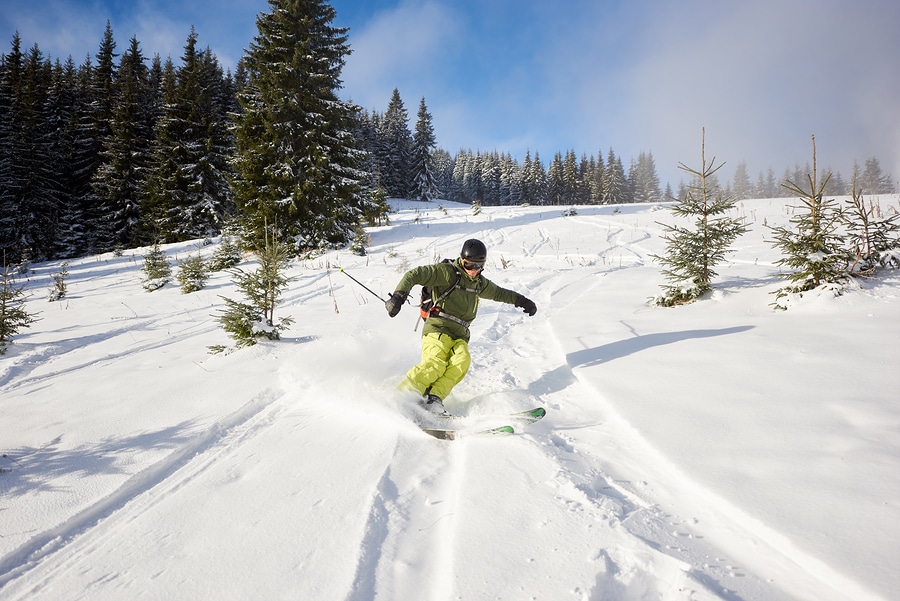 Here's what you need to know about the quality of outdoor recreation to found at Mad River Glen, nestled in Vermont's gorgeous Green Mountains: "This place always has been, and always will be, the real deal with old-school, exciting East Coast skiing at a fraction of the competitors' cost (No. 1 in value)."
That's not us talking; that's Ski magazine, from March 2020, and who are we to argue with the experts? Though they're not telling us anything we didn't already know: that Mad River, one of few shareholder-owned ski resorts in the United States, is a rare and unique gem that just happens to be practically in the back yard of our Bed and Breakfast in Vermont.
West Hill House Bed and Breakfast is the perfect place to begin and end a day of adventures at Mad River Glen. At our Vermont B&B, after a warm and cozy night's sleep in a guest room as loaded with Old New England charm as it is with modern luxury amenities, we'll make sure you start your day with a delicious, three-course breakfast. At the end of the day, you can enjoy a hot drink or an adult beverage by a crackling fire in the living room. You can ask us for recommendations for the perfect place for dinner or takeout! (Please plan ahead and we'll make the reservations for you.) Make your plans for a winter getaway at Mad River Glen — and start by reserving your room at West Hill House B&B, a top-rated Bed and Breakfast in Vermont!
7 Reasons You'll Love Skiing at Mad River Glen
Mad River Glen is smaller than most ski resorts, and this is a case in which bigger is definitely not better. Again, to quote Ski magazine: "This small-but-mighty ski area serves up a thrilling yet refreshing experience — a trip back in time, some might say — that's arguably impossible to find these days."
What, specifically, creates this experience? Here's what we think make Mad River Glen stand out, and why you should get your lift tickets and passes online right away (and, of course, check for the most current COVID-19 protocols and restrictions):
Mad River Glen consistently gets some of the highest marks, year to year, among Eastern U.S. ski areas for Charm, Challenge and Overall Satisfaction.
Mad River Glen offers one of the last single-chair lifts at any American ski area. This feature, once seen as a nostalgic novelty, has assumed fresh relevance in these socially-distanced times. And there's nothing like the breathtaking feeling of dangling above the ground as you climb the 2,000-foot vertical to the summit at 3,637 feet. It's the only lift in the Valley that goes directly from the base to the summit and it's among the fastest attached lifts in North America. Talk about a dream selfie!
Also just as enjoyable as the single-chair lift but less singular is the abutting Sunnyside Chair. Ride to the top, jump off to the left, and zip into Gazelle Glades for some of Vermont's best tree skiing, loaded with playful knolls and stunning natural beauty.
At Mad River Glen, you're skiing mainly on natural snow only! There's only snowmaking at the base. And, with around 250 inches of snow to navigate in a typical year, you'll feel the difference.
Mad River Glen is also unique among ski areas in not offering snowboarding. That means that the mountain's natural contours can be enjoyed by skiers without interference or flattened trails.
Among Mad River Glen's regular skiers, more than 1,800 of them are also owners in the co-op enterprise. That gives the ski area a special intimate, family-friendly, non-commercial flavor that creates a rare camaraderie among employees and guests alike. As one Ski magazine reader put it: "There's something about this resort that gets inside you and lingers for days after a visit."
Much of a ski area's appeal lies in its non-skiing features — namely, its food and drink options — and Mad River Glen more than measures up in that regard. There's General Stark's Pub, aka "everyone's favorite aprés-ski hangout;" grab-and-go fare at the cafeteria in the Basebox Lodge; the Birdcage, Mad River Glen's on-mountain lodge; and Molly Stark's Balcony, on the top floor of the Basebox Lodge, known for its home-baked fare.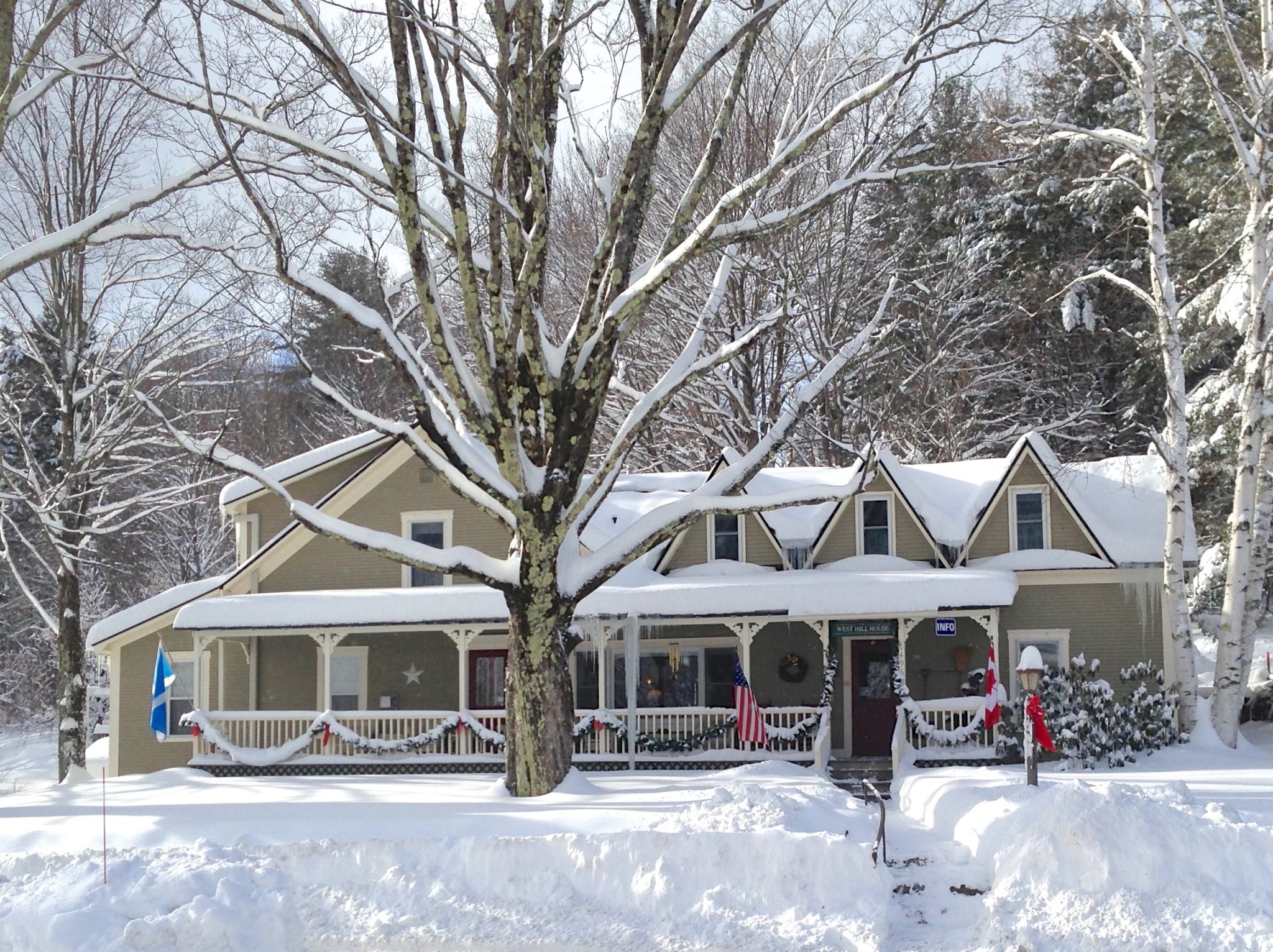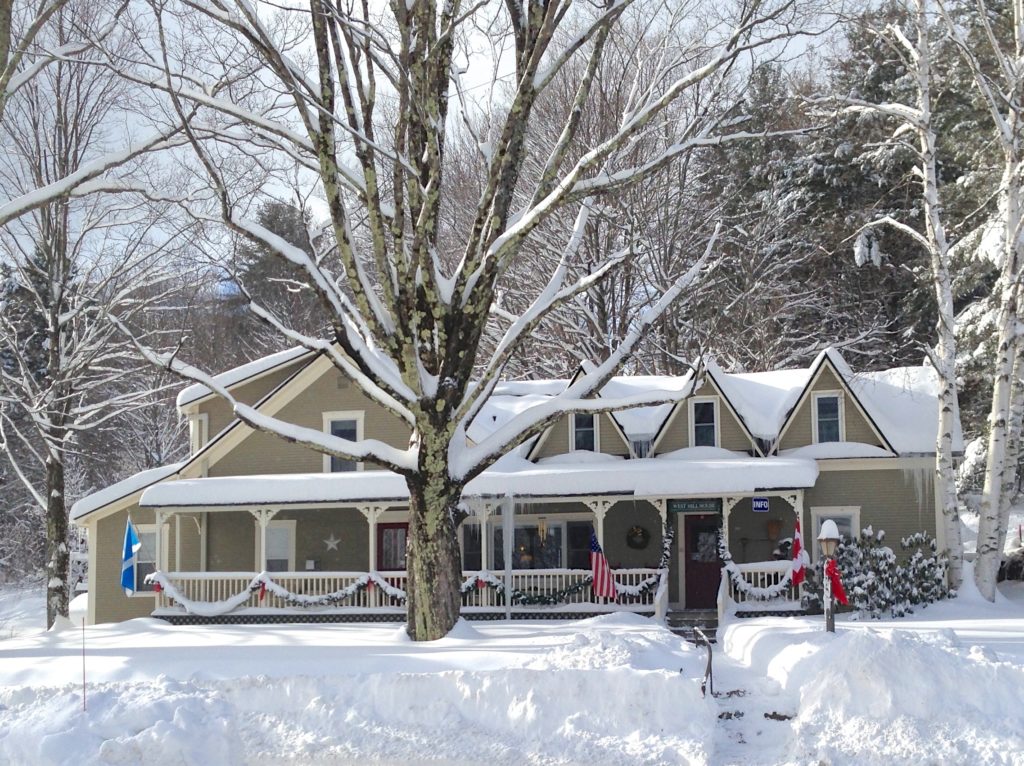 Stay With Us for the Ski Vacation of a Lifetime
When you book a stay at our Bed and Breakfast in Vermont, you can take advantage of our Ski and Save vacation package — 25% off three or more nights on weekdays and 15% on weekends — which is perfect for those skiing at Mad River Glen or at Sugarbush Resort, which is even closer to our Vermont B&B, and suitable for those looking for a bigger and more conventional ski-resort experience.
Our Bed and Breakfast in Vermont captures much of the same small-scale, throwback charm you'll find at Mad River Glen. West Hill House B&B is a New England farmhouse built in the 1850s, and, nestled in the Green Mountains, looks like something out of a Robert Frost poem. Inside, you'll find inviting common areas where you can relax before a roaring fire, play board and card games, sip a delicious beverage and luxuriate in unparalleled hospitality from our innkeepers, Peter and Susan. So make your plans for a winter getaway to Mad River Glen — and begin by booking your room at our Bed and Breakfast in Vermont today!