One unique feature of a scenic drive in this area is the covered bridges in Vermont—historic and picturesque landmarks that dot the old highways and country roads. There are still about 100 authentic covered bridges in Vermont, and each has its style and architectural details worth noting. Thanks to the Vermont Covered Bridge Society, which launched in 2000, many of these essential transportation landmarks were saved from possible destruction.
Nothing pairs better with a scenic drive to discover the covered bridges in Vermont than a stay at West Hill House B&B. We offer a traditional bed and breakfast experience to all of our guests with cozy rooms and suites, home-cooked morning meals served at our communal dining table, and the warmest hospitality in all of New England. Our Innkeepers serve as your personal concierge—eager to make reservations around town or offer advice for a customized getaway to Vermont.
Our location is also ideal for those who plan to tour the nearby covered bridges—eight of which are within an appropriate distance from our Inn.
Head over to our availability calendar and book your next stay in the Mad River Valley today!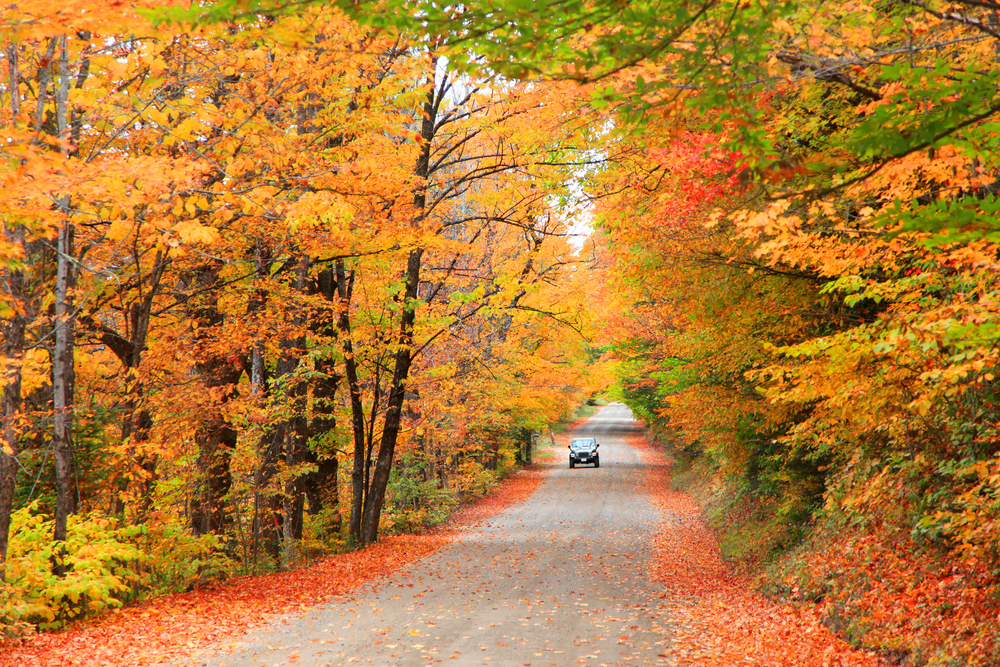 Take a Scenic Drive to the Covered Bridges in Vermont
Before you embark on your day trip to discover the covered bridges in Vermont near our bed and breakfast, join us for a hearty breakfast with hot coffee, baked goods, and savory entrees. It's the best way to start your day full of the adventures that await. We suggest pairing your covered bridge tour with some of the best culinary options in the area; read on to follow our day trip itinerary.
One of the first covered bridges in Vermont you'll come across as you leave our B&B is the Big Eddy Bridge, a handsome wood-clad example on Bridge Street. Next is one of the smallest (and often missed) covered bridges in Vermont, the Pine Brook Covered Bridge—a rustic example of these structures.
The next leg of your journey will hit three stunning examples, the Upper Cox Brook, the Newell Bridge (also known as the Lower Cox Brook with a bright red paint job), and the 1872 Northfield Falls Bridge. This is the only outlook in Vermont where you can spot one bridge from another—a very Instagram-worthy photo op!
Head on to discover another colorful example, the Slaughter House Bridge that spans the Dog River and Tiny Mosely Bridge, one of two surviving 19th-century King post truss bridges in the state. Lastly, you'll head to the Lincoln Gap Bridge, leading you into our charming village of Warren.
For driving directions, follow our detailed route here, and be sure to check with your Innkeepers for the latest traffic updates and information. We're big fans of the covered bridges in Vermont and always recommend at least seeking out a few nearby.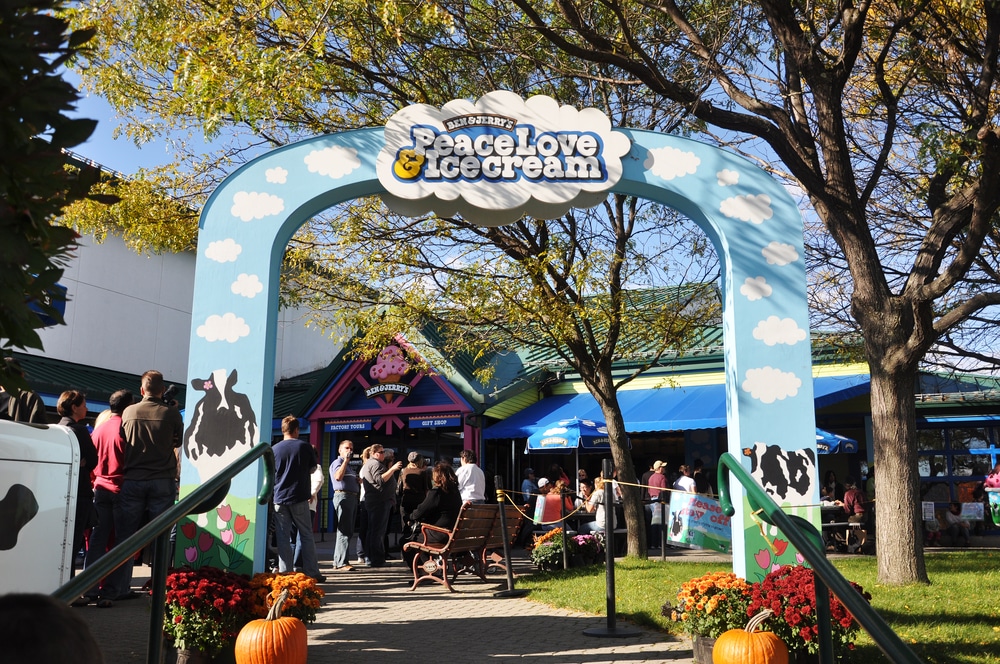 Stop off at Ben & Jerry's Ice Cream Factory:
As one of the most popular attractions in Vermont, the Ben and Jerry's Ice Cream Factory in Waterbury is a fun stop for tourists and locals alike. They recently reinstated their factory tours, which take you on the journey of the company's humble beginnings and interesting historical tidbits. Continue with a guided tour of the production floor with a knowledgeable ice cream ambassador. Of course, no tour of an ice cream factory would be complete without samples! After the tour, head to the Ben & Jerry's Flavor Graveyard for an interesting look at the retired flavors of the past.
We suggest you hit Cold Hollow Cider Mill for donuts, the Cabot Cheese outlet store, and Lake Champlain Chocolates. All outstanding local companies to get a great taste of Vermont along your scenic drive.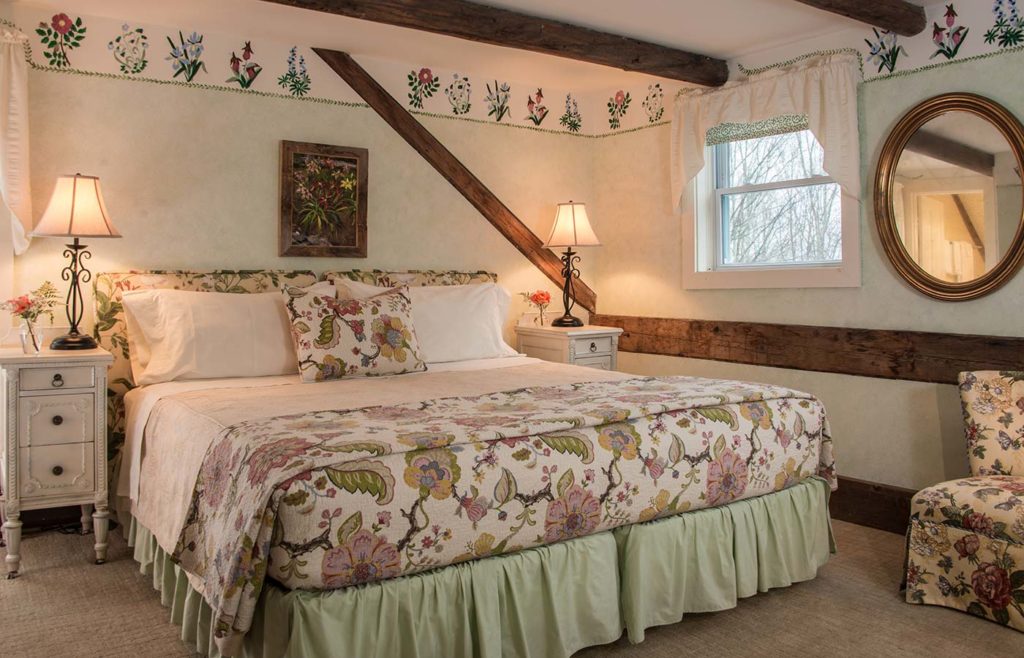 Beautiful Lodging at our Vermont Bed and Breakfast
The Wildflower Room, pictured above, is one of our most romantic and feminine suites. You'll find a comfortable king-size memory foam bed, a lovely corner seating area, and an en-suite bath fit for a relaxing bubble bath (big enough for two!). The windows face south, bringing in lots of natural light in the mornings and offering beautiful views of our award-winning garden grounds. All of our rooms are equipped with high-end amenities, including the finest linens, soaps, and high-tech touches to complete your stay.
From the minute you check in at our Vermont Bed and Breakfast, you'll see why our guests return time and again to experience this level of service and accommodations in the Mad River Valley. Book your next stay today!