Mud season is upon us here in rural Vermont. A time when the snow melts, the ground thaws and the rains come. Although the ski season has come to an end many B&B owners like ourselves remain open and welcome guests while we catch up on the B&B 'honey-do' list.
Mud season is a perfect time to get away from your day-to-day routines and enjoy relaxing at a B&B with your special someone. It is a quiet time in this part of the country, and although the skiers have left, the roads still lead to the beautiful Green Mountains of Vermont —if you follow the driving directions.  Of course on our website we do provide you with a 98% mud-free route to our B&B.
Yankee Magazine had a lovely oh-so-true story this month entitled 'Hard Drive' which described perfectly the challenges of not only mud season but, mud season in combination with GPS.
Vermont has 8,600 miles of unpaved roads (that's twice the length of the continental US) and only 6,000 miles of paved roads. Those who live here appreciate the gravel roads and the beauty found along these roads less taken.
One of the challenges of mud season is that many of the gravel roads turn to a wonderful chocolaty brown layer of mud. While looking innocent enough, in some places the mud is ready to challenge you: will you make it through or will you be caught.
During mud season Vermont's B&Bs want to help you journey smoothly so we all recommend the same thing, "We live here and know the roads well — please read through our recommended directions and don't let your GPS or mapping website lead you astray!"
The subtitle of Yankee Magazine's 'Hard Drive' story is "The GPS crowd learns that when it comes to country roads, some are less taken for a reason."
Absolutely true! While GPS may give you the shortest route, that route might actually turn out to be a farm road or a gravel-road mountain pass deep in mud. In winter you may be led to a road actually closed in winter one which has been closed in winter since the beginning of time!
The key words are "we live here and know the roads well". While the route we suggest may be a bit longer, the timing is usually within minutes of the same and in the long run may require lots less time than waiting for a tow truck to pull you out of the mud!
We want you to arrive happy and relaxed, not stressed out!
So what's to do in Mud Season you ask? Plenty. Here are a few suggestions:
Sign up for a Brews and Snooze tour
Visit the Valley Arts gallery or take part in one of their special classes
Shop at the 'Almost World Famous Warren Store' they have a great deli too!
See the vast array of Vermont artisan talent at the Artisan Gallery Shop
Get a jump on Christmas decorations at All Things Bright and Beautiful
Check out the paintings and photographs by local artist at the Parade Gallery in Warren
Enjoy dinner at one of the local restaurants. While some are closed in mud season, there is still good dining to be had. Perhaps even dinner at the B&B.
Visit the waterfalls or one of the other self-driving tours we have created for you
The Three Mountain Café is a good stopping spot for a bite to eat and to check out local antiques
Visit The Store for all things kitchen related and they have classes as well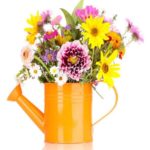 Whether you venture out and about or cozy up at the B&B; breath deeply, enjoy the mountain air and above all, r e l a x !
We are ready help you get started on your Vermont get-away. Check out out our Spring Showers bring May Flowers special or just give us a call at 802-496-7162 to make your relaxation reservation.
A beautiful, warm and sunny mid-April day just begs to be enjoyed so, having no overnight guest to attend to, we set out to enjoy the afternoon and view the works of area artisans.
Our afternoon outing started in Middlebury, about 45 minutes from the B&B, where we stopped at the Vermont Coffee Company for coffee and some lunch. The Vermont Coffee Company is a small company that began slow-roasting small batches of coffee in 1979. As they note, "All the coffees we buy are organic and fair trade. While on their own these aren't 'quality standards' they are standards for a higher quality of living for the farmers who grow the coffee." (Open weekdays only, until 2PM.)
Our guests love the dark roast that we use for our breakfast coffee. Buy Vermont Coffee Company coffee, save the brown paper wrappers and trade them in for some cool stuff – a travel mug? Perhaps, but saving up for a special Vermont Teddy Bear with a "Friends" t-shirt won't take too much longer!
Next stop was Bristol nestled at the foot of the Green Mountains just over the Gap from Warren. The town dates back to 1762. While many of the buildings date from a later time period, the entire downtown is a National Historic District. The town green has been a central part of village life throughout the town's history. The Bristol Band has presented outdoor summer band concerts in the gazebo on the town green every Wednesday from June through Labor Day since shortly after the Civil War.
Two beautiful shops on the main street in Bristol that are not to be missed bring to light the incredible talent of Vermont artisans.
Art On Main is a charming community supported artist cooperative showcasing the talents of artisans from around the state. This small gallery exhibits and sells an abundance of delightful creations, the work of over 80 artists both well known and newly emerging talent.
A wide variety of media are represented including hand thrown pottery, exquisite jewelry, textiles in various styles, woodenware, fine art, glass, small furniture items and photography.
The creations are attractively displayed making each item a treat for the eye. Numerous community events are scheduled throughout the year at Art On Main: rotating exhibits, featured artist series, open studio weekend, artist demonstrations and an emerging artists exhibit.
Vermont Tree Goods is an absolute joy to visit. This local company mills lumber and creates the most incredibly beautiful furniture from recycled heirloom trees that have reached the end of their growing years. Through the transformation into furniture, these magnificent beings extend their legacy by living on in homes and businesses. Using trees that are too large to fit into the usual lumber mill saws, Vermont Tree Goods artisans take the large trees and using their vision create what the tree wants to be made into.
From bedsteads to bookcases and tables to trivets, each piece of wood has a story. Each piece is hand crafted, natural-edged, Vermont grown and Vermont made. The pieces have timeless design and so stunningly finished that the grain of the wood cries out to be caressed. Unfortunately, in 2016, the largest elm in the entire northeast succumbed to Dutch Elm Disease. Fortunately however, at the end of its life Vermont Tree Goods and the Nature Conservancy worked together to continue the legacy of that beautiful tree and may lovely pieces have been created from the wood of this historic tree.
All the tables, benches and home goods crafted from this magnificent red elm by the VTG artisans are branded with the unique VT Elm logo, a silhouette of the tree.
We are proud that our guests are able to be part of this legacy as we have four teapot trivets made from this stately elm.
Before heading back to West Hill House B&B we stopped at a favorite, the Bristol Café, to sit outside in the warm sunshine and enjoy a mug of tea and some home baked goodies.
With explorations over for the day we headed back home and across the Gap to Warren.
If you are ready to escape from your usual routines for a while, your explorations can be just around the corner. We invite you to come stay with us at West Hill House B&B, adjacent to the Sugarbush Resort and Golf Club and just a few miles from the town of Bristol. Let us work with you to plan your road trip in the beautiful Green Mountains of Vermont.
How many words can you think of that contain the word moon? 10? 25? 50? More? Well done! An internet search finds over 190 words containing the word moon. Here are but a few…
Moon: The Moon is an astronomical body that orbits planet Earth, being Earth's only permanent natural satellite.
Man-in-the-moon: Although there is said to be a man in the moon whose face is always looking at us, Neil Armstrong was actually the the first man to set foot on the Moon.
Moonstone: n. A variety of feldspar valued as a gem for its pearly translucence.
Moonlight: n. The light reflected from the surface of the moon.
Moonshine: n.Illegally distilled liquor, especially whiskey. Also called regionally white lightning.
Blue Moon: a song written by Rodgers and Hart in 1934 which has become a classic and recorded by many.
Moonwalk: n. A dance step in which the dancer creates the illusion of walking forward while actually sliding back one foot at a time.
Honeymoon: n. The traditional holiday taken by newlyweds to celebrate their marriage in intimacy and seclusion.
Did you include Babymoon in your list? Yes, babymoon. It's not a tiny moon however it is a popular "moon" to be enjoyed by parents-to-be.
Babymoon: n. A relaxing and romantic vacation taken by parents-to-be before their baby is born.
Whereas a honeymoon is a celebration of your new life ahead, a babymoon is a celebration of the old life you're about to leave behind, well hopefully not leaving behind but celebrating the life you are about to bring into to your world.
General wisdom says you and your significant other are entitled to a babymoon during each pregnancy. After all, you're about to embark on seemingly months of straight up nighttime feedings (where you may even get a chance to see the moon!), dirty diapers, and crying so you might as well try to get in a little relaxation while you can.
No matter the season, a babymoon should not be the sightseeing adventure of a lifetime rather a chance for the two of you to relax and rekindle your relationship before your baby comes and life changes in ever so many ways. Some babymoon couples head to sea and sand, some to countryside gardens,  and some to the peace of the mountains.
So if it is the fresh air and peaceful mountains you are looking for, Vermont is the place to be. Outstanding bed and breakfasts invite relaxation, additionally many offer Babymoon Specials which may include such treats as a romantic dinner for two, couples' massages with a special prenatal massage for mom, chocolates of course and a small keepsake for baby. Nearby pathways and mountain trails invite walking and our friendly locally owned shops offer everything from hand crafted children's toys and snuggly quilts for the new little one to that something special to remember your trip by.  Especially noteworthy are the excellent restaurants with healthy, locally grown food which is a treat to body and soul.
Therefore, if you are parents-to-be, we invite you to book yourselves a babymoon and relax in beautiful surroundings of West Hill House B&B nestled in the beautiful, peaceful Green Mountains of Vermont.
May 21, 2012 by Peter MacLaren
In Vermont we are proud of our woodlands, our mountains and our waterways. In fact, the mission of our Department of Forests, Parks and Recreation is to practice and encourage a high quality of stewardship of Vermont's environment by managing forests for sustainable use and by providing and promoting opportunities for compatible outdoor recreation. This mission echos the concern for the environment expressed by John Muir in the late 1800′s as he explored the vast magnificence of the natural wonders of the US west.
John Muir, a Scottish born American naturalist was an early advocate of the preservation of the American wilderness. His many writings tell of his adventures in nature and especially his love of the Sierra Nevada. An outspoken supporter and active defender of  nature preservation,  his enthusiasm for nature was boundless.
An early advocate of the idea of national parks, Muir petitioned the US Congress to pass the Nation Park bill which, when passed in 1890, brought about the creation of both Yosemite and Sequoia National Parks. Today the name John Muir graces numerous trails, glaciers, camp-grounds and monuments in national park lands. Founded by Muir, The Sierra Club continues to be one of the most active and important conservation groups today.
If you watched the Ken Burns documentary on the National Parks you will remember the first part focuses on the life of John Muir.
Today in the United States, this Scottish born naturalist is referred to as the "Father of the National Parks". Thank a Scot and go out and enjoy a national park this week.  April 21-29 is National Parks Week.
March 16, 2012 by Peter MacLaren
Winter gives way to an early spring
Mountainside snow melts in the warm sun
The ground begins to thaw as we enter mud season
Crocuses, tulips, and irises poke their heads through the soil
Inside West Hill House B&B Smoky demos cat yoga and enjoys a relaxing nap.
Come join Smoky and Snowball, choose your own chair of course, and chill out.
For new bookings made after March 27th for between then and April 26th we are offering these two special deals:
Stay two nights and have the third night on the house! A 33% discount.
Stay one night and get the 2nd night at half price! A 25% discount.
These discounts are not available on-line. Please call us to book.
(may not be combined with other discounts)
March 6, 2012 by Peter MacLaren
After a busy day at Sugarbush and Mad River Glen, guests' boots rest by the fireside while their humans enjoy their steam showers and jacuzzis.
February 25, 2012 by Peter MacLaren
Come play in the snow! We finally got some significant snow so now it's time to book your Sugarbush or Mad River Glen ski vacation.
In the past 24 hours we have received 12″ of snow, most of it coming since about 11 AM  on Saturday.
Today's guests report that the mountains are in superb shape and the snowy scenery is stunning.
At the B&B our fences are all snowcapped and even the front porch rockers received a snowy blanket.
We're looking forward to your visit. Check our Ski and Stay specials!
January 31, 2012 by Peter MacLaren
A picture postcard Valentine's Day package awaits you…
A snow covered landscape, a beautiful room with a double Jacuzzi tub in its ensuite bathroom, a sleigh ride to whisk you through the snow, and a delicious dinner at The Common Man restaurant.
We have two all inclusive packages:
The Logan Suite for any 3 nights including the 14th of February  – just $999 inclusive
The Mountain Room for any 2 nights including the 14th of February – just $649 inclusive
Extra nights can be added at our regular rates less 10%.
Your package includes:
Your beautiful room and a delicious breakfast each morning
A wondrous sleigh ride with views over the Mad River Valley
Dinner at The Common Man Restaurant on the 14th
6 Roses – that you can take home with you
A bottle of Champagne and two souvenir Champagne flutes
Lake Champlain chocolates
And most of all – a peaceful get-away among the snow covered Green Mountains of Vermont
Please plan ahead as these packages will doubtless sell out quickly.
November 6, 2011 by Peter MacLaren
Imagine a Christmas Card snow scene, a house surrounded by snow on a quiet country lane, a quintessential red barn, snowshoes, sleigh rides, shushing down the slopes or gliding on trails through the trees on your skis… Then comfortable beds, Jacuzzi tubs, steam showers, amazing breakfasts, and of course a cat or two curled up in front of a blazing fireplace…
Your imagination can become reality when you book this year's ski holiday at West Hill House!
To make things even simpler this year, while we will be happy to put together a custom package for you for two or more nights, we have two inclusive deals you can choose from:
3 nights of B&B over the weekend and 3 days of skiing at Sugarbush
4 weeknights of B&B and 4 weekdays of skiing at Sugarbush
All you have to do is choose your room and the same all inclusive price (including taxes) applies:
Queen Room Package – $899
King Room package – $999
Suite package – $1099
You can add dinner for two at The Common Man on any of Tuesday through Saturday evenings for just $99 including tax and gratuity (drinks are extra).
So time to stop imagining, and start planning.  We are looking forward to seeing you at West Hill House.  Smoky and Snowball are standing by!
Note that these package prices are not available over Christmas/New Years, MLK weekend and Presidents Week, although of course we will be pleased to have you stay at those time as well!
October 27, 2011 by Peter MacLaren
OK everyone… IT'S SNOWING HERE TODAY! 
Time to think about getting those skis tuned up and making those ski holiday reservations.
Vermont photographer, "Snowflake" Bentley, was the first person to photograph snowflakes. Check out the website dedicated to his works.
Also check out our skiing specials.
October 18, 2011 by Peter MacLaren
As a special 'Thank You' to US and Canadian, retired and active military, West Hill House joins with many other B&Bs across Canada and the US in offering one free night of accommodation for military personnel on November 10, 2011 in either the Garden Room or the Highland Room (occupancy 2 people per room). We are also offering additional nights at a 50% discount.  Of course our wonderful breakfast is included.
Come relax and enjoy Vermont hospitality in the peaceful surroundings of the the Mad River Valley in the heart of the Green Mountains. Our regular cancellation policies apply and a cc is required to hold the reservation. Proof of status may be requested upon check in.
This 'Thank You' Special is valid for the nights of Nov 9 – 13, 2011. Call to reserve. See you soon.
August 15, 2010 by Peter MacLaren

SIPtemberfest 2010 brings back the tradition of a fall brew fest to the Mad River Valley!
SIPtemberfest will take place at Mad River Glen on Saturday, September 25 from 12 pm to 5 pm. Featuring specialty brews from some of Vermont's premier breweries including Warren's own Lawson's Finest Liquids, paired with foliage rides on the fabled Single Chair, awesome local food and the spectacular fall foliage backdrop of the Green Mountains. Many of the brews are not available in stores and/or of limited nature.
There will also be live music with the Gordon Stone Band and Abby Jenne and The Enablers.
If you enjoy fine beers and beautiful fall colors, this is the event to come to West Hill House for.
Tickets are $25 and include 10 tastings and a souvenir glass. Check with us for details.