January 27, 2017 by Corey A. Edwards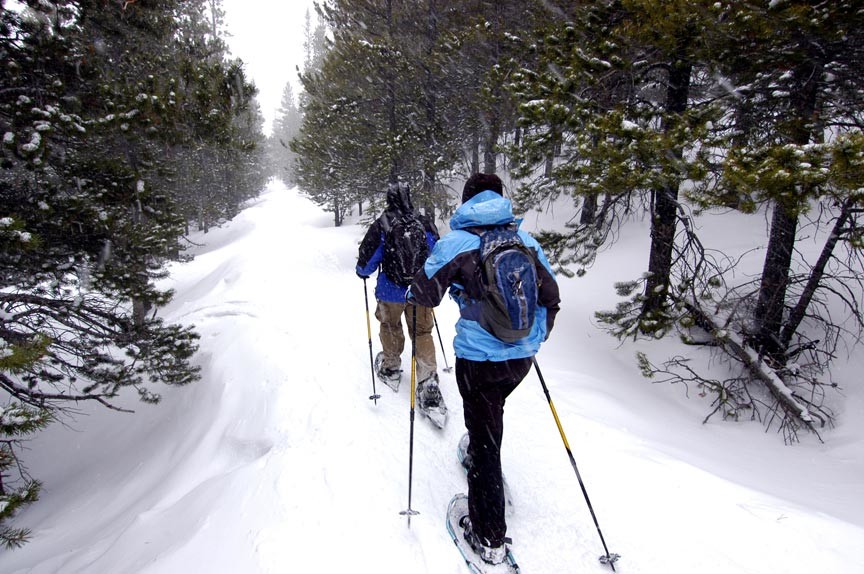 If you haven't been on a snowshoe tour in the Mad River Valley, you're missing out on one of the more relaxing winter experiences Vermont has to offer.
It probably goes without saying but, if you're a hiking enthusiast, you'll love snowshoeing. On skis, it's about the ride while, on snowshoes, it becomes more about your surroundings. There's something magical about entering the woods when they're blanketed with snow and enjoying them with a more contemplative and low-impact pastime.
Snowshoeing extends the hiking season and the popularity of this age-old sport is on the rise. Our Vermont bed and breakfast is right off the Catamount Trail, so we keep snowshoes on hand for those who want to go exploring the immediate neighborhood.
Read the rest of this page »
January 9, 2017 by Peter MacLaren
As we look out the windows at West Hill House B&B during the winter months, we are thankful for the beautiful snowfalls, the ski areas and the great outdoor activities the local mountains and surrounding area offer.
While one man may not be able to move a mountain he surely can shape what happens on a mountain. Perry Merrill (1894-1993) is often called the "the father of Vermont's State Parks and Alpine Ski Areas…Merrill was the Vermont State officer who could lease State land…". (The History of Vermont Skiing by Jeremy Davis). It was Merrill who seems to have put Vermont on skis. With his help, Vermont received workers and money as part of  government project know as the Civilian Conservation Corp (CCC). In the 1940s, the CCC was responsible for building ski rails in Vermont which were the foundation for much of today's ski industry.
Vermont currently boasts some 15 major ski resorts as well as a number of smaller ski areas. Suicide Six, near Woodstock, VT., was the earliest resort opened in 1934. Others, including Mad River Glen- Ski It If You Can – and Sugarbush Resort – Be Better Here – both here in the Mad River Valley, were not far behind. Once night  temperatures fall to freezing, mountain resorts start snowmaking to provide base coverage then Mother Nature takes over. It is not unusual for Sugarbush to record 300″ (7.62m) or more of snow in a good winter.
Read the rest of this page »
September 30, 2016 by Corey A. Edwards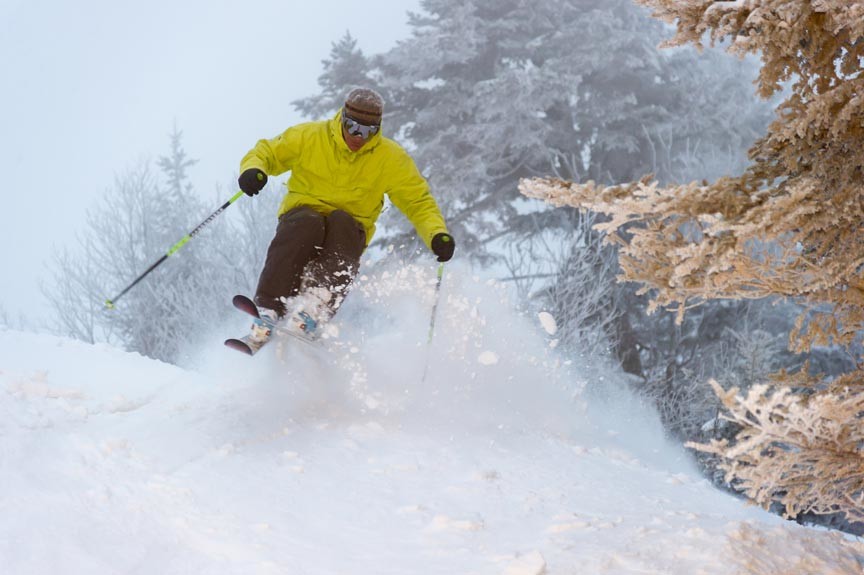 Hard as it may be to believe, we're already taking reservations for the upcoming, 2016-17 Mad River Valley Ski season! Consequently, now is the time to plan your Vermont ski getaway.
What better way to do so than by taking advantage of West Hill House B&B's Ski & Stay Passports!
Vermont's Mad River Valley offers so many opportunities to ski, snowboard, snowshoe, sled, or otherwise get out into the great, snowy outdoors.
Read the rest of this page »
October 30, 2015 by Corey A. Edwards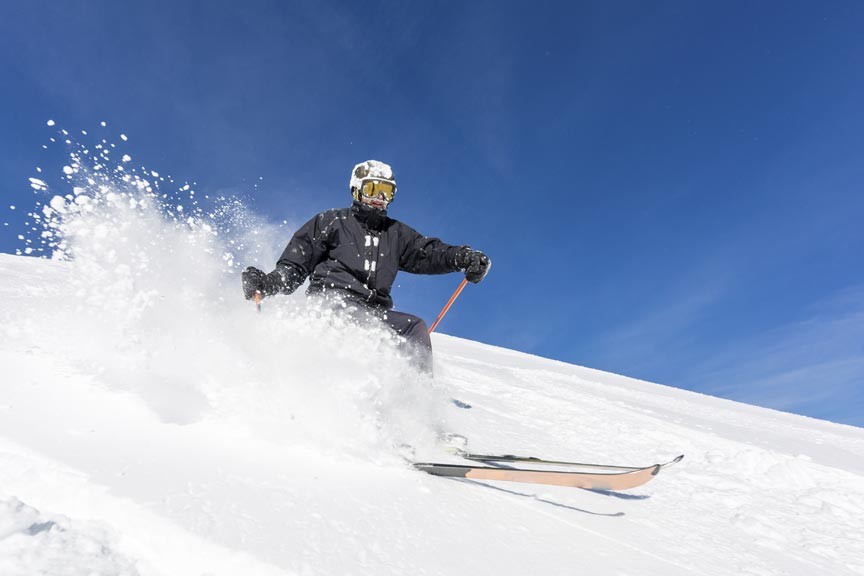 Don't be sad summer's over – be glad ski-season is almost here! Now is the time to plan your Mad River Valley ski vacation with West Hill House B&B's Ski & Stay Passports!
Vermont's Mad River Valley ski areas are legend – Mad River Glen, Sugarbush, Olé's Cross-Country Center, Blueberry Lake, our leg of the Catamount Trail – it simply doesn't get much better than this, and our Ski & Stay Passports go a long way towards making your Mad River Valley ski vacation the best it can possibly be
Read the rest of this page »
December 20, 2014 by Peter MacLaren
Have you been reading "Top 10" lists over the last few weeks? If so you will have you see lists of almost everything under the sun, Top 10 Ugliest Cars, Top 10 Best Places to Live, Top 10 Best Companies to Work For, Top 10 Best Universities, and who knows, maybe even a list for the Top 10 Best Top 10 Lists!
Well…  here's our "Top 4" list – Four Great Reasons to come Ski in the Mad River Valley this Winter.
1.  Mad River Glen – Mad River Glen – Ski It If You Can. Seriously, don't miss out on skiing this legendary co-op owned ski area. Ranked by Ski Magazine as one of the most challenging on the east coast of the US, Mad River Glen provides an opportunity for skiers of all levels to ski a variety of trails on natural snow though narrow trails which follow the terrain. Riding the Single Chair, chairlift is an absolute must! Lessons, ski shop and General Stark Pub are hillside amenities. Down hill, telemark, and cross country skiers will love MRG but be warned snowboarders… you will  have to look elsewhere for your downhill excitement as no snowboards are allowed.
2. Sugarbush Ski Resort – As one of the largest ski areas in the northeastern US, and with two mountains to choose from, Lincoln Peak and Mount Ellen, snowboarders and skiers alike will enjoy the range of it's 111 trails from beginner slopes to the more challenging black diamond runs. Sugarbush is locally owned and offers lessons, a variety of places for foodies, ski shop and accommodations.
3. Blueberry Lake Cross-Country Center– Is a cross country skiers' delight. Designed for the average skiers,  outdoor enthusiast can enjoy the classic or skating style of skiing or can snowshoe on the 11 trails which includes 30km of groomed trails. Ski and snowshoe rentals are available as are lessons. Pre-skiing age children can also enjoy the outdoors in the comfort of a pulk which can also be rented. And for dog lovers, your well behaved dog is welcome and please, remember to clean up after your pooch.
4. Olé's Cross-Country Center – Offering about 40km of groomed trails, lessons, rentals of both skis and snowshoes, a deli and friendly staff, Olé's beckons to cross-country skiers of all ages to come and enjoy winter. With relatively flat terrain skiers can explore the trails while getting great mountain views and if quiet woodland trails are your choice you'll find them here too. There are about 15km reserved for snowshoeing only and today's modern snowshoes are a lot easier to walk in that the old, oversized 'tennis rackets' and you don't need special boots, your regular winter boots fit these snowshoes nicely.
The Mad River Valley offers skiing of all sorts, comfortable B&Bs and slope-side accommodations, friendly folks, great food, beautiful shops, gorgeous mountains, stately trees, as well as wonderful snow, more mountains, more trees, more snow and lots of fresh, crisp mountain air.
Get your mittens and scarf ready and consider this your invitation to visit Vermont, winter in its natural state. Come experience skiing at its best. We're ready and waiting for you…what are you waiting for?
April 28, 2014 by Corey A. Edwards
February 15, 2014 by Corey A. Edwards
Blueberry Lake Cross Country Center is just one of those Mad River Valley Vermont things. You know: homespun, a bit quirky, but on the mark.
Blueberry Lake Cross Country Center (the sign out front has "Snowshoeing" in between "Country" and "Center" but everyone just calls it "Blueberry Lake Cross Country Center") is a scenic, no-frills – and thus affordable – ski center right here in Mad River Valley.
Blueberry Lake Cross Country Center features 33km of regularly groomed, sheltered trails for Nordic skiing, skating, or snowshoeing; 11 trails, easy to expert, and designed with the average skier's enjoyment in mind.
There's a comfortable, homey feel to the place that really makes you feel welcome: handwritten signs and the woodpile that fuels the modest center's wood stove. The trails opening up on those lovely, Mad River meadows and up scenic, forested hills.
If you like dogs, Blueberry Lake is the place to be as many of the skiers and snowshoers bring theirs along with them—however like the people in the Mad River Valley the dogs are friendly and just enjoy being out in the snow!
The center was opened in 1983 by former dairy farmer, logger, equipment operator, and road town commissioner, Lenord Robinson. Well into his 80's, Lenord still skis, participates in races, and helps to maintain the trails at Blueberry Lake. That's Mad River Valley style right there.
Blueberry Lake Cross Country Center offers lessons (if you call ahead) and rents skis and snowshoes.
Blueberry Lake Cross Country Center
For directions, trail conditions and more, please visit: www.blueberrylakeskivt.com
And for breakfast …
Nothing completes – or begins – your Mad River Valley skiing vacation like a stay at West Hill House B&B with our hot and filling breakfasts: scrambled eggs, pancakes, french toast, and more, all done in our own delicious way so that you will have a great and nutritious start to your day!