January 22, 2016 by Corey A. Edwards
Imagine yourself moonlight skiing through deep powder that sparkles under the full moon's glow. Well, hang on because you can do more than just imagine it – you can live it with Sugarbush's Guided Moonlight Skinning and Snowshoe Tours!
Sugarbush resort's guided moonlight skiing tours are a popular – and rare! – opportunity to enjoy an evening of skinning or snowshoeing on Vermont's third highest peak, followed by a hearty dinner, drinks, and fun! This is a great opportunity to discover skinning or snowshoeing and connect with nature in Vermont's Mad River Valley.
Read the rest of this page »
December 15, 2014 by Susan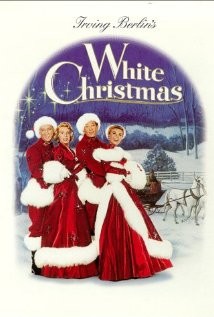 Dreaming of a White Christmas but live where there isn't any snow? Stop dreaming and come live your dream. Come to Vermont!
The movie White Christmas is indeed a classic and a must see Christmas movie in our family and perhaps yours too. The holidays are not complete without a visit, via DVD, to the the Columbia Inn in Pine Tree, Vermont.
Starring Bing Crosby and Danny Kaye as successful broadway producers, and Rosemary Clooney and Vera-Ellen as a sister, singing act, a twist of fate brings the foursome to The Columbia Inn in Pine Tree, in late December. Dreaming of a white Christmas and that "Vermont should be beautiful this time of year, all that snow" the four arrive and find, to their great disappointment, that there is no snow at all. The sisters find, with few registered guests, their singing contract is to be cancelled. Meanwhile, the two men discover that the innkeeper is their former commanding general.
Despite the lack of guests and the challenge of the weather, the four decide to stay and the story develops as a light-hearted romance suitable for family viewing. With songs sung by Crosby and Clooney and beautiful dancing by Vera-Ellen and Kaye, the movie is a good way to spend a winter evening.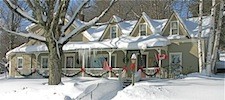 While there is no Columbia Inn, there is West Hill House B&B in Warren, Vermont, a place to enjoy a white Christmas and winter in all its glory.
We can predict with some degree of certainty that we will have a white Christmas and we most certainly have a copy of the movie for you to watch!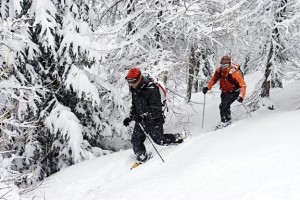 Skiing at  Mad River Glen  and Sugarbush will be in full swing with people from around the world enjoying the opportunity to ski some of New England's best slopes. On the Sugarbush golf course just behind our Handsome Red Barn, is a perfect hill for sledding on one of the Mad River Rocket Sleds created here in Warren. If your pace is slower, there are miles of cross-country skiing at Olé's and  Blueberry Lake only 10 minutes from West Hill House B&B. If skiing isn't for you, our snowshoes are perfect for exploring around our property or farther afield.
If you're not an outdoors type or your skiing days are past, there are numerous artisan shops, small stores and coffee shops to visit but that will have to wait for another blog.
If  a white Christmas to you means looking at snow through a window,  how about curling up in a big chair by the fireplace and losing yourself in a good book, or playing a board game with your special someone.
If you are dreaming of a white Christmas look no further than Vermont in winter. Winter in its natural state!
November 16, 2014 by Corey A. Edwards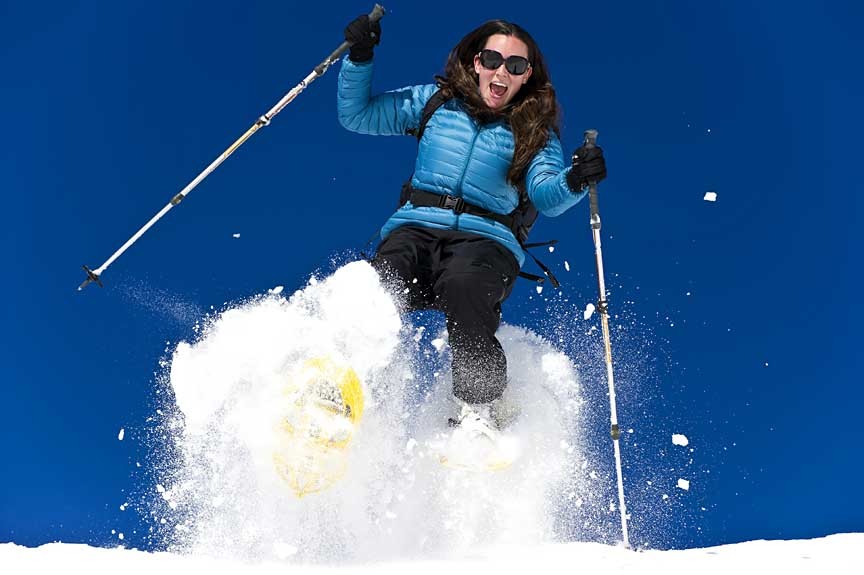 With all our recent talk about skiing, you might think that's the only popular winter sport around here but au contraire, mon frere! Mad River Valley snowshoeing is also a popular winter activity!
Snowshoeing has existed for time out of mind and, like skiing, evolved into a leisure-time sport out of a need for traversing fields of snow with greater ease. As a winter sport, snowshoeing extends the hiking season into winter and combines a good, low-impact workout with a more contemplative way to enjoy those snow-blanketed woods and fields.
Read the rest of this page »
February 15, 2014 by Corey A. Edwards
Blueberry Lake Cross Country Center is just one of those Mad River Valley Vermont things. You know: homespun, a bit quirky, but on the mark.
Blueberry Lake Cross Country Center (the sign out front has "Snowshoeing" in between "Country" and "Center" but everyone just calls it "Blueberry Lake Cross Country Center") is a scenic, no-frills – and thus affordable – ski center right here in Mad River Valley.
Blueberry Lake Cross Country Center features 33km of regularly groomed, sheltered trails for Nordic skiing, skating, or snowshoeing; 11 trails, easy to expert, and designed with the average skier's enjoyment in mind.
There's a comfortable, homey feel to the place that really makes you feel welcome: handwritten signs and the woodpile that fuels the modest center's wood stove. The trails opening up on those lovely, Mad River meadows and up scenic, forested hills.
If you like dogs, Blueberry Lake is the place to be as many of the skiers and snowshoers bring theirs along with them—however like the people in the Mad River Valley the dogs are friendly and just enjoy being out in the snow!
The center was opened in 1983 by former dairy farmer, logger, equipment operator, and road town commissioner, Lenord Robinson. Well into his 80's, Lenord still skis, participates in races, and helps to maintain the trails at Blueberry Lake. That's Mad River Valley style right there.
Blueberry Lake Cross Country Center offers lessons (if you call ahead) and rents skis and snowshoes.
Blueberry Lake Cross Country Center
For directions, trail conditions and more, please visit: www.blueberrylakeskivt.com
And for breakfast …
Nothing completes – or begins – your Mad River Valley skiing vacation like a stay at West Hill House B&B with our hot and filling breakfasts: scrambled eggs, pancakes, french toast, and more, all done in our own delicious way so that you will have a great and nutritious start to your day!
December 20, 2013 by Corey A. Edwards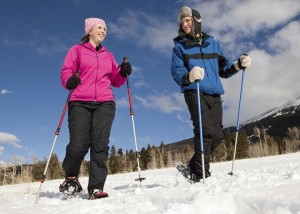 There's nothing wrong with skiing, sledding, or taking the car out for a literal spin on the ice (okay – maybe there is something wrong with that last, there) but sometimes you may find yourself craving something a little slower and more nature-intimate in your outdoor, wintertime activities – in that instance, may we recommend snowshoeing Mad River Valley?
Read the rest of this page »
March 18, 2010 by Peter MacLaren
West Hill House is teaming with Clearwater Sports to offer an invigorating snowshoe tour through a beautiful Beech, Hemlock and Maple forest to learn what a real Sugarbush is (no not the ski area). What a great combination of snowshoeing and maple sugaring! You will be guided from the beginning of the sugaring operation at the tap lines and work your way down the hill to the final destination – The Sugaring Shack. There you will learn about the final steps required to change sap into Maple Syrup. (Can you believe it takes 40 gallons of sap to produce 1 gallon of syrup)
Enjoy a sample of the day's fresh product and learn about the different grades of syrup from this important Vermont industry. You will appreciate your waffles and pancakes all that much more with the knowledge gained from this fun and educational tour. Maple Syrup will be available to buy after the tour – or back at West Hill House.
Available daily 3:00- 5:30PM and must be reserved ahead – subject to availability. $55 per person
Special offer: Stay with us 3 nights during the sugaring season and we will INCLUDE this great outing for two at no extra charge. (Can't be combined with any other offer.)