June 26, 2017 by Corey A. Edwards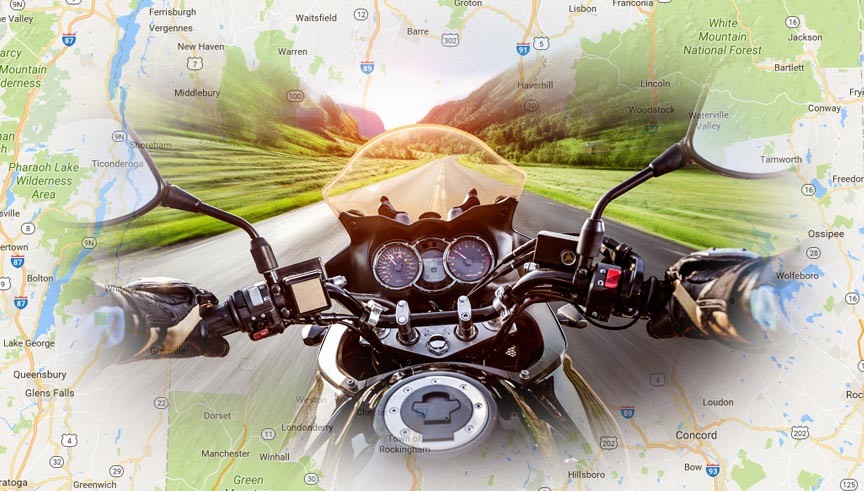 If you're looking for a Vermont motorcycle tour that'll take you through lots of iconic scenery, look no further than Route 100. Not only is it one of the most popular Vermont cycling roads, it runs right through the heart of the state!
Vermont summers are the perfect motivation for getting out into the great outdoors. One popular way to get out and soak up a lot of our gorgeous scenery is on two wheels. There may be no better way to enjoy our state's twisting mountain roads and beautiful views.
Read the rest of this page »
December 28, 2015 by Corey A. Edwards
Here it is, almost New Year's Eve, 2015 – and what a year it has been! Can you believe the year is almost over? West Hill House B&B, here in Vermont's Mad River Valley, has had a great year: wonderful, fun, and busy – and we give much of the credit for our great year to you, our guests!
We love what we do and where we do it. Living in the Mad River Valley is treat enough – but being able to share it with so many guests over the year, and then hearing how much they enjoyed their stay with us? Priceless.
Read the rest of this page »
October 12, 2015 by Corey A. Edwards

We're proud to be a part of the Green Mountain State and want to help it not only stay green but get even greener. We've been a certified Green Hotel since 2008, initiating numerous environmental changes to our inn and the way we do business well before being able to offer solar powered lodging.

Read the rest of this page »

West Hill House B&B is always working towards a smaller, more environmentally sound footprint and, earlier this year, reached a milestone: we now provide our guests with 100% solar powered lodging!
December 8, 2012 by Peter MacLaren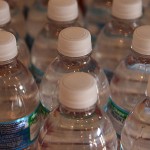 Some facts to ponder:
Bottled water costs the eager buyer up to 10,000 as much as tap water.
We are shipping 1 billion water bottles a week around the U.S. in ships, trains, and trucks.
Plastic bottles require energy to make and transport. Currently, the amount of oil we use to produce water bottles each year (17 million barrels) could fuel over 1,000,000 cars for an entire year.
Only 22% of the bottles get recycled; the rest end up in landfills (or worse).
Roughly 50 billion plastic water bottles end up in U.S. landfills each year — 140 million every day!
It takes over 700 years for plastic to decompose.
The University of Vermont UVM will be the first public university in the country to end the sale of bottled water, effective January 1st 2013.
Tap water in the United States is subject to more stringent federal safety regulations than bottled water.
West Hill House has beautiful spring-fed well water available free of charge from every faucet in the B&B.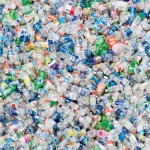 We think the above says it all! As a Green Hotel in the Green Mountain State, West Hill House feels it is time to encourage a change in perspective.  While we have never offered bottled water to our guests, effective immediately we are updating our booking page and confirmation information to also request that guests do not bring bottled water to the B&B.
To help the process along, by January 1st 2013 each of our guests will be offered a complimentary West Hill House re-usable aluminum water bottle to use while they are here and take home with them if they wish.
Please make giving up bottled water YOUR New Year's resolution!
May 21, 2012 by Peter MacLaren
Green is in – especially here in Vermont. Among other things, here at West Hill House we use "green" light bulbs, we have solar panels to preheat our hot water, we have rooms with individually adjustable temperature controls, we drive a hybrid car and, we use reusable bags for our shopping.
Every conference that we have been to in the last 10 years has given out conference material in a reusable bag. After our most recent conference our count is now 43 reusable bags with about 10 others having been already "retired" due to wear.
So what to do with all those bags? A friend made throw pillows and is thinking of making a quilt top which would use up some of her bags.
While he promised to use his new bag for its intended purpose, we got a photo of this young man's first and somewhat questionable fashion use for his new bag.
We encourage the use of 'green' bags, just be aware that all kinds of germs can be transferred to you from your bag. Think of all the places your bag (or purse for that matter) has been recently; the floor of a shop, the soccer field, the locker room, a public washroom, or the floor of your car. If you use your bags for carrying groceries, remember that raw food can transfer germs to the bag as well as to other foods in the bag. Bags often end up on the kitchen counter where the germs are happy to go forth and multiply. Think green. Stay healthy. Wash your reusable bags frequently.
February 26, 2012 by Peter MacLaren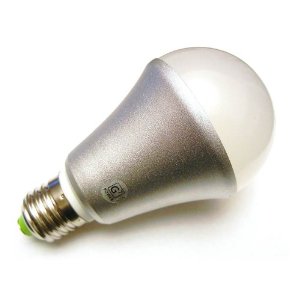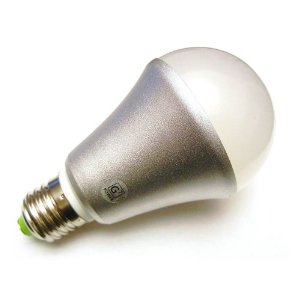 We are sharing here most of a review we posted on the Amazon web site, as we are just delighted with these amazing LED light bulbs – a real breakthough.  As noted in the review, you can see them in operation in our kitchen.
Review of 900 Lumen 9 Watt LED Light Bulbs
I have tried many LED light bulbs over the last year or so claiming to be replacements for 50W + incandescents for use in normal fixtures, and this is the first bulb to actually exceed my expectations, and at a lower price than most of the competition.
The bulb is slightly whiter than warm white and it is bright – definitely brighter than a 60W incandescent bulb. In fact I have used the first two I ordered to replace 50W halogen flood lamps in our kitchen and these LED bulbs provide a brighter light even though they are not directional like the halogen floods – they spread light over about 180 degrees compared to a typical flood's spread of 35 degrees.
These are the first LED bulbs I have seen that produce 100 lumens per Watt. So 900 lumens from 9W. By replacing two halogen floods I have more light with 18W than I had before with 100W. These specs also make these bulbs among the first to truly exceed CFLs in efficiency, thus the review title of a "breakthrough in LED light bulbs". And of course they bring the other major LED advantage of turning on almost instantly at full brightness, not to mention the lack of any mercury related disposal issues if indeed they ever need replaced.
(These bulbs are not dimmable so if your application requires that capability you will need another product. I have also purchased two Philips 409904 Dimmable AmbientLED 12.5-Watt A19 Light Bulbs and if the weird appearance is not a problem these are an excellent choice if dimming is required and you need 800 lumens plus from the bulb.)
The guarantee is spectacular – if the bulb burns out during YOUR lifetime return it for a free replacement. Of course this is only as good as the life of the company as well, but it does indicate the confidence that the vendor has in their product.
Also intriguing is that the bulb looks almost like a regular A19 incandescent bulb, with a silvery coating on the bottom half. It lacks the very visible and massive external heat-sinks of similar products. It remains to be seen whether this lack of a visible heat-sink will impact the bulb life and/or long term performance.
August 2, 2011 by Peter MacLaren
LED light bulbs are the promise of the greener future.  We have for some time used LED bulbs outdoors for low intensity flood-lighting and for light strings to mark our front parking lot and highlight our gazebo, but never for mainstream use as real lightbulbs!
Well it seems times have changed.  GE is now selling the bulb shown here, which looks very like the real thing!  Quite uniquely it spreads light omni-directionally, a real breakthrough for LED bulbs.
So West Hill House burnished our Green Hotel credentials and bought 4 of these yesterday.  (Peter is also Scottish so the deal from Lowe's at only $14 each really swung the decision – most places list it for more than twice that much.)
Given the hype about LEDs you will be surprised that the efficiency is only about 50 lumens per watt, i.e. 450 lumens for the 9W rating of the bulb.  A 14W CFL produces about 900 lumens for about 65 lumens per watt, so contrary to expectations LEDs are still less efficient.
However how about actual results?  We are amazed at the bright white omni-directional light, which gives the impression of more than a 40W incandescent equivalent bulb.  Then there is the 23 year lifetime and no mercury to worry about when they do need discarded.  Plus it looks like a light bulb – not a twisted tube! AND it comes on full brightness instantly.
So maybe not quite the time to plan a wholesale replacement, but viable LED bulbs are definitely on the near horizon!  We'll be pleased to show them to you next time you stay.
May 12, 2010 by Peter MacLaren
Ever wonder what happens to that little bar of "guest"  soap once you check out of your B&B or hotel? Well, unless you take the soap with you, it goes strait into the trash then into an over flowing landfill – until now!
<img class="alignright size-full wp-image-965" src="/wp-content/uploads/2010/05/Clean-the-world-logo-.png" alt="Clean the World" title="Clean the World" width="218" height="120" /
Clean the World has developed a process to sterilize soap, killing transmittable pathogens, and making soap ready to be used again.
What's the point? And why is West Hill House involved?
The point is that impoverished people around the world die every day from acute respiratory infection and diarrheal disease because they have no soap. The death toll is staggering. Each year more than five million lives are lost to these diseases with the majority of deaths being among children less than five years old. Studies have shown that simple hand washing substantially reduces the spread of these diseases. Unfortunately, the essential items for proper hand washing are unobtainable for millions of people worldwide.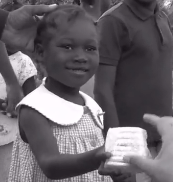 In an effort to prevent these needless deaths from occurring, Clean the World distributes recycled soap products, along with appropriate educational materials, to impoverished countries worldwide, and to domestic homeless shelters.
West Hill House B&B recently became a Clean the World Hospitality Recycling Partner B&B. For us, contributing gently used bars of guest soap combines our  philosophies of being "green" and being able to provide people around the world  the chance for a healthier life.
Almost 200 Hotels and B&Bs nation wide and over a dozen charitable organizations participate in this program because they believe in the mission of Clean the World and they know that through the work of this organization the world can become better for both people and the environment.
Click on Clean the World to find out more about their work.